With Diwali tomorrow, how come, i end the week without a savory. So i decided to do a murukku using ragi flour. Ragi flour makes delicious snacks.I have made ladoos with ragi, and some years back I made ragi-moong dal murukku. When i picked the Millets theme, i decided to do a Diwali snack with ragi, here it a simple yet crunchy, munchy ribbon. 
It turned out to be delicious, my younger one is already packing it for his school snack box. The elder one is pretty grown up now to understand that these are not burnt murukku now 😁. Yeah, when i made moong dal-ragi murukku in 2013, elder one didnt touch them as he thought they were burnt murukkus, it was the lil fella who enjoyed the whole lot!!!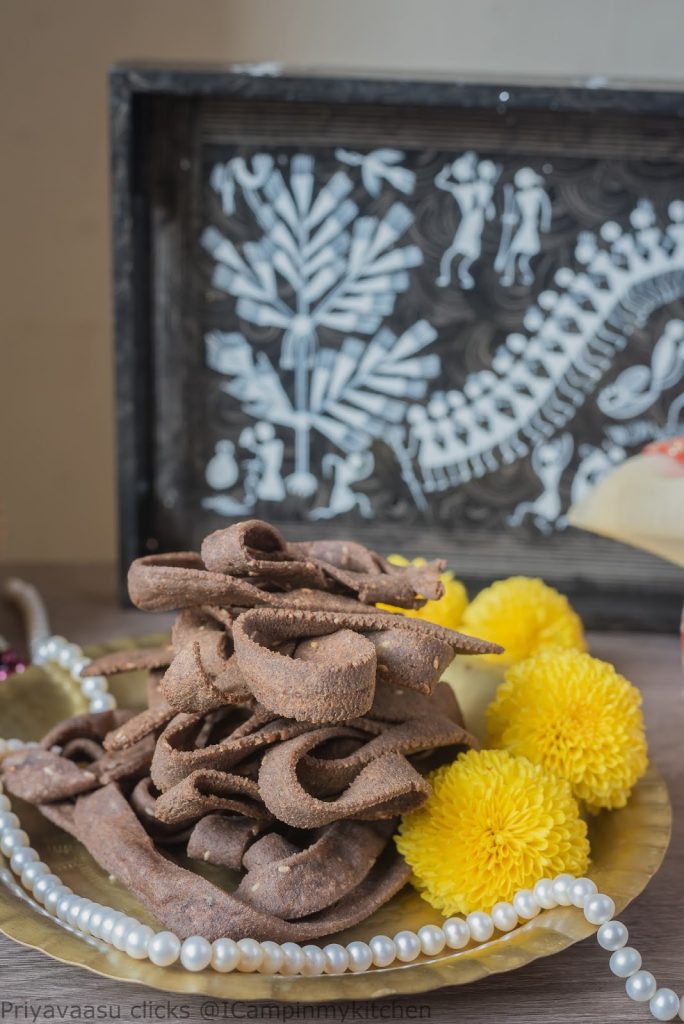 Ingredients
½ teaspoon red chili powder
Method
Take ragi, besan and rice flour in a large plate or a bowl and whisk it well to mix. To this add red chili powder, sesame seeds hing and salt and whisk again.

Add hot oil to this and mix well. Now slowly add water to make a soft pilable dough. Since the dough is made of ragi, it tends to get dry pretty fast, Keep it covered and sprinkle water and knead again everytime you take a small portion to press out in the oil.
Divide the dough into 4 poritons. Heat oil for deep frying, when the oil is hot, take one portion of the dough, sprinkle water and knead again to make it soft and pressable through the press.

Put in the murukku press with ribbon plate. Press the dough into hot oil. I did one muruku at a time, let the murukku cook on the both sides, when the oil ceases to sizzle, remove it from the oil with a slotted spoon on a plate laid with kitchen towel.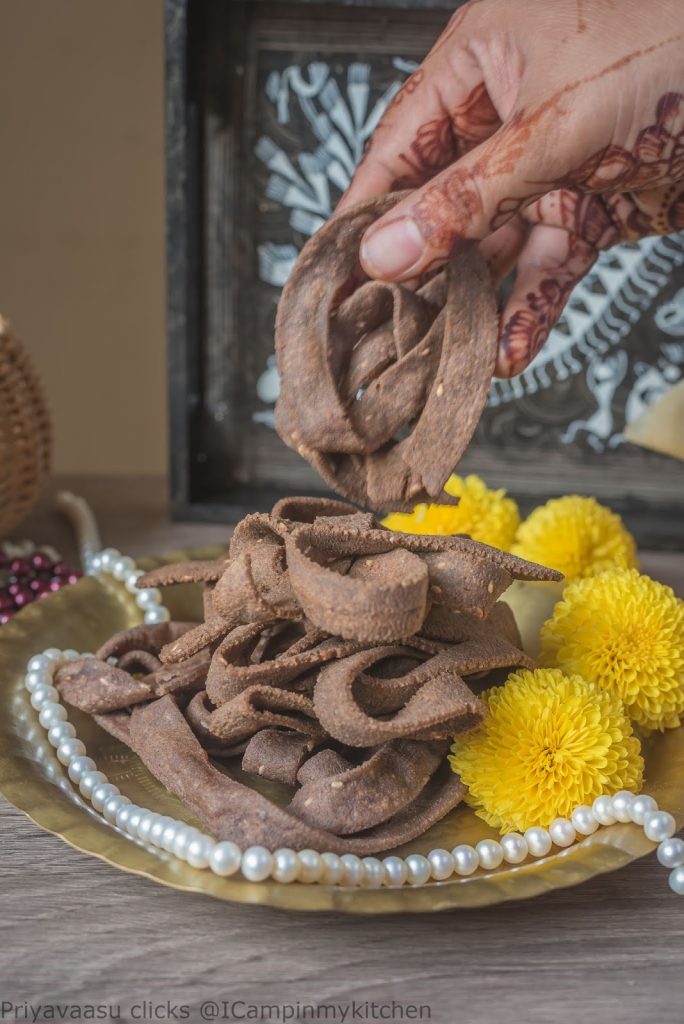 Repeat thesame with the rest of the dough. Once all the murukku are cool enough, store them in an air-tight container. Enjoy with your evening cup.