I will be the last one to post for Day 4!!!!Busy Day, Kuttu @ home, so the laptop was with him, he get used the laptop for his games only during his holidays for an hour or two.  We all went out for lunch, Me my Son and my in-laws and my BILs wifte and Son, it was one busy afternoon and from  their went for sight-seeing !!!!! The whole day was busy!!! 
Rajma Rice, a quick Lunch/Dinner Recipe!!! Rajma can be replaced with other Lentil/Dal/Beans. Enjoy with some roasted papad or raitha,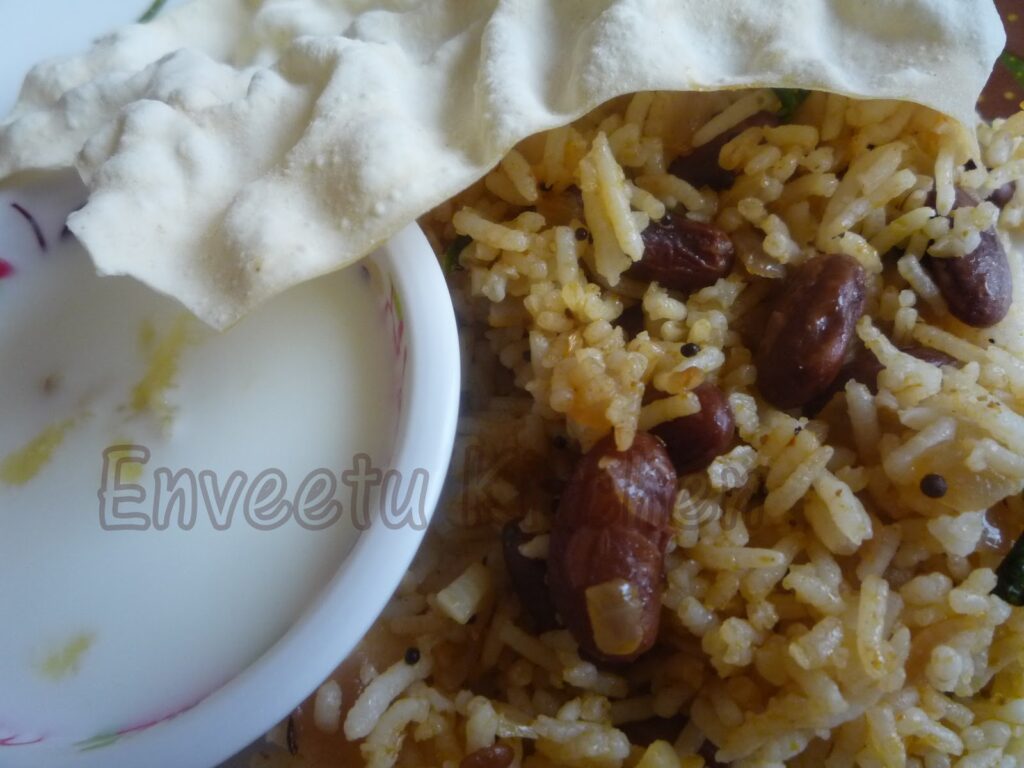 Ingredients
1 Cup Rajma beans, soaked overnight
1 teaspoon Tomato Paste or 1 medium tomato chopped
2 cloves of Garlic, chopped
1 teaspoon grated ginger
1 teaspoon Kitchen King Masala
¼ teaspoon Coriander powder
Tempering
Few sprigs of curry leaves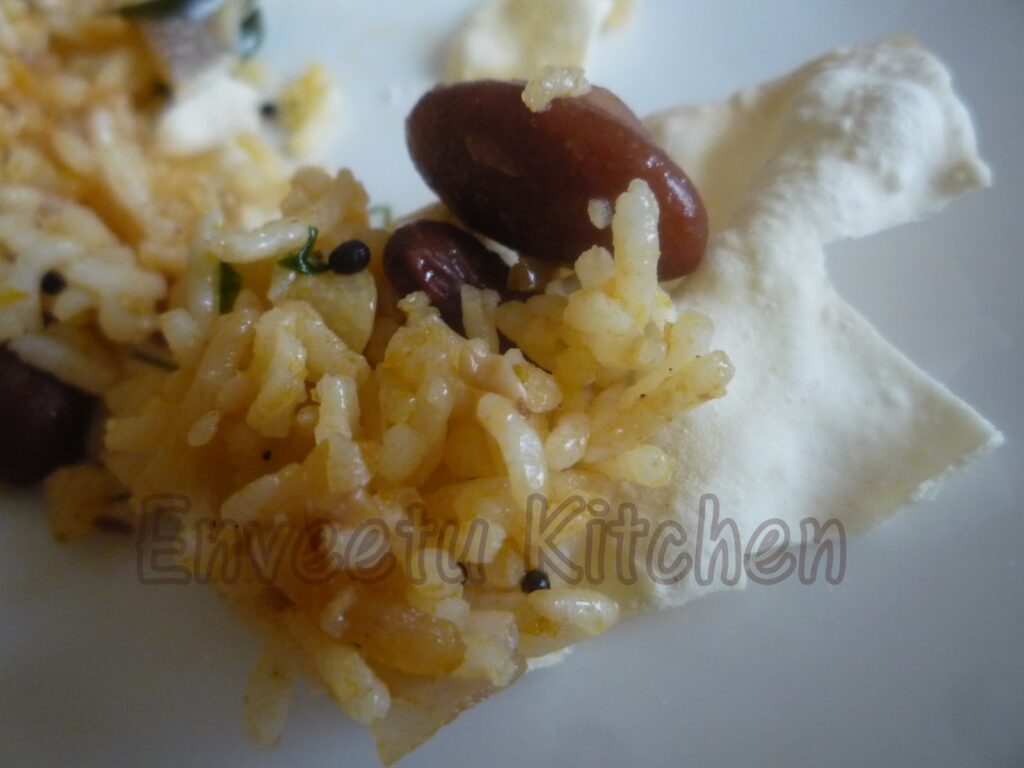 Method
Pressure cook Rajma Beans with enough water until soft.

Heat oil in a kadai, add tempering ingredients one bye one. 

Add onion,chopped garlic, curry leaves and green chillies and saute till onions are translucent.

Add Tomato paste or chopped tomator and ½ cup of water, add all the masala powders and salt.

Let the Tomotoes cook, add cooked rajma beans and mix well.

Let it simmer for 5 minutes. At this stage the mixture should be almost dry. Take it off the Stove, Mix it with rice and garnish with grated ginger.

Serve Warm with Oven-roasted Papad and Simple Whisked yogurt mixed with ginger and black Salt.
Check out the Blogging Marathon page for the other Blogging Marathoners doing BM#12