Thavala Vadai, honestly i never knew that there is a Vadai like this!!! Amma used to make Thavala Adai, a crispy, slightly thick adai made by soaking Rice-Dal mixture in Buttermilk. With all that seasonings it would taste divine and we can have it without any condiment!! 🙂 Thanks to blogging, i came to know about this vadai recently.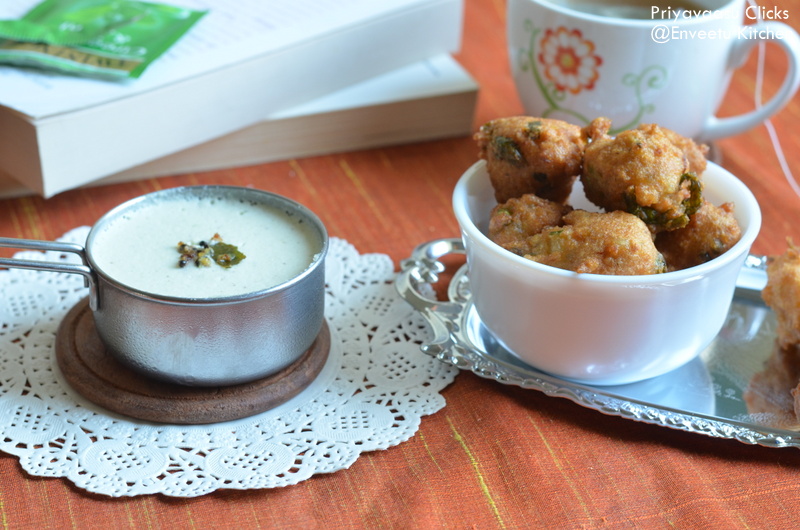 This recipe i made it exclsuively for blogging marathon, but unforturnately couldnt participate this month, due to my personal work, atlast i got some breather from all that dizzy-busy and i m here with this perfect tea-time snack. Easy to make, healthy with all those pulses.
Inspired from : Raks Kitchen
Ingredients
½ Cup Sago/Javvarisi (Optional)
Seasonings
handful of fresh coriander leaves
Soak Rice and Dal together and Sago Separately for an hour. After the given time, Drain them completely. Take the Rice-Dal mixture,along with the seasonings except salt and hing, in a mixer and grind to a coarse paste without adding water.

While Grinding, try not to grind for a long time, just pulse it in a particular speed for a minute, stop and pulse again. Grinding continuously in a particular speed, might give u fine paste instead of coarse mixture.

Transfer the ground mixture to a bowl, add the sago, salt, hing, mix well.
Heat oil in a Deep Kadai, When the oil is hot enough, Make Pebble-size balls of the Vadai Mixture and drop them into hot oil. Depending on the size of the kadai,add about 7-8 balls

@ a time, do not overcrowd the pan.

Deep fry them until golden brown, drain on a paper towel. Serve Hot with Coconut Chuntey
Coconut Chutney
½ Cup Freshly Grated Coconut
¼ teaspoon shredded ginger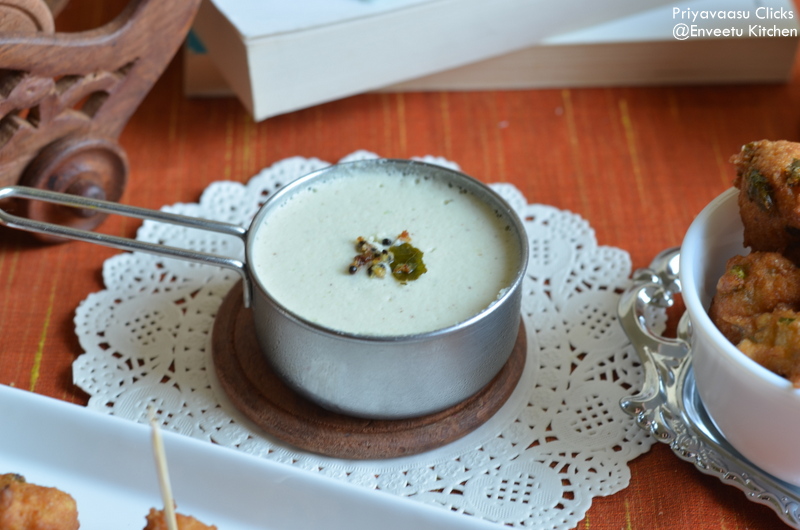 Method
Take all the given ingredients in a mixer and grind it to a fine paste adding ¼ cup of water. Depending the consistency add some more water if you want. We prefer slightly thick chutney.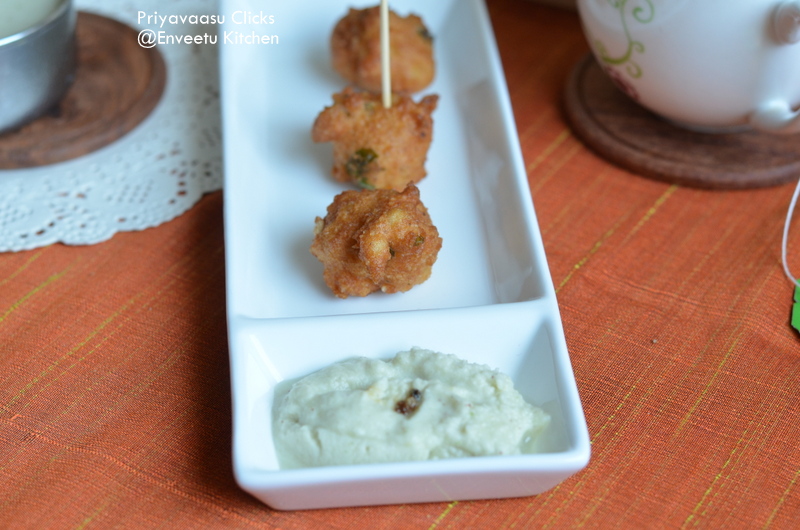 Heat oil given under "Tempering" in a small sauce pan, Splutter mustard seeds, add urad dal, hing and curry leaves, When the dal turns brown, add it to the chutney.
Notes
In-case, if the batter is too loose to hold shape, add a handful of Rice Flour to the batter and mix well and refrigerate it for 15 minutes.

Adding Onion and Sago are purely optional. When added, Onion gives a nice taste and sago gives a good texture

.