After a month-long baking, i m happy to be back posting, simple recipes. Today recipes, is a very simple pickle using gooseberries/amla. This recipe i learnt from my SIL's mother. She lives here in sharjah at 20 minutes travel distance. She made a big bottle for me when i liked them after tasting it for the first time at their place. 
It is relatively a simple recipe, just boil the gooseberries in water with turmeric and salt. This stays good in the fridge for a long time. I though make a fresh batch every week. These tastes amazing when paired with curd rice, simply heaven. 
The benefits of amla/gooseberries are widely known. They are treasure house of Vitamin C and they are good for almost every part of our human body liver, heart, brain, lungs, urinary system, skin and what not!!  Pregnant ladies are advised to have one gooseberry a day, to boost the health benefits and for the extra nutrition demand during that period. I will be posting recipes for this month CChallenge using gooseberries, which i learned from many of my friends and relatives. For now, lets go the recipe today.
Ingredients
½ teaspoon salt or to taste
¼ teaspoon turmeric powder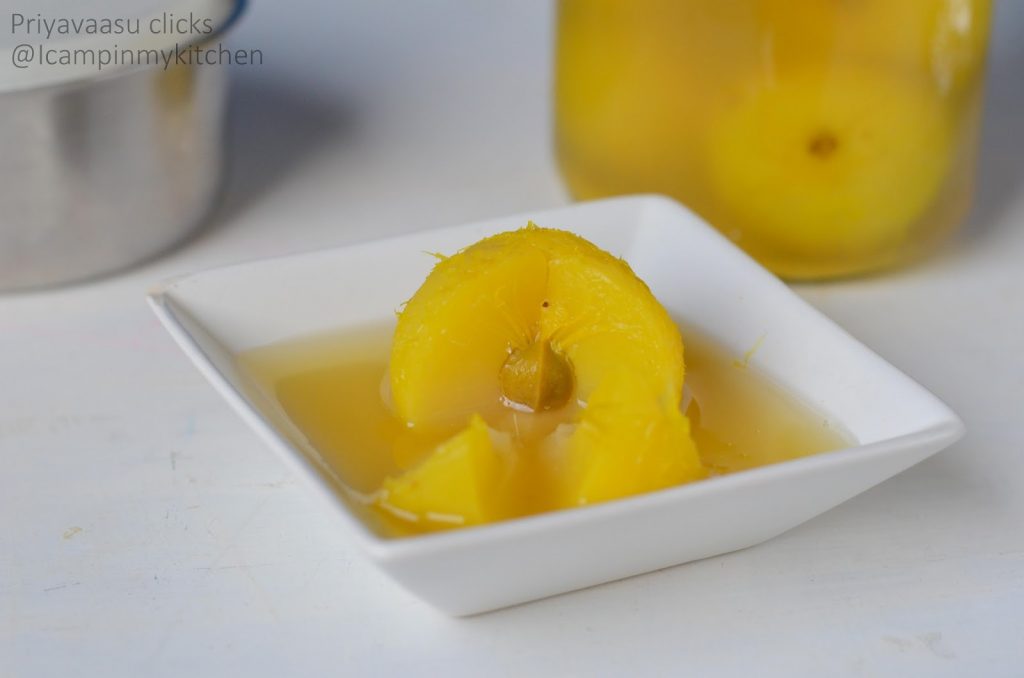 Method
Wash the gooseberries well. Take them in a deep pan, add water to cover them well. The gooseberries should submerge well in the water.

Let the water boil, add salt. Let gooseberries cook well. When they are cooked well, the skin of them would give wrinkles and the lines that mark the wedges would have a slight crack. If you press them with your finger, they will be very supple and crack.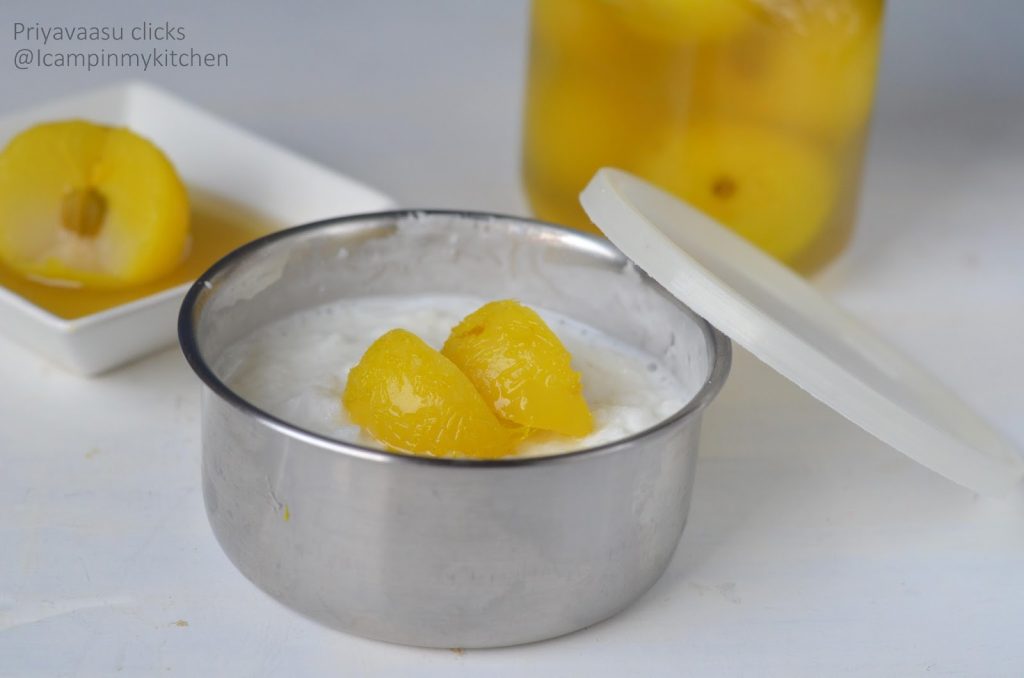 Take it off the stove, let it cool well. Transfer it into a clean sterilized jars along with the brine/water in which it is cooked.  Refrigerate it.

Serve it along curd rice or it can also be made into other recipes, which will follow in the coming weekends.