Tamil Month purattasi/
புரட்டாசி
is associated with Lord Venkateshwara. Normally in my mom's place we used to do
'Maavilaku'
on first saturday of purattasi month. But my MIL's place they don't follow any such tradition.
So for my satisfaction and my love for the God, i do a small pooja and make neivedhiyam/offering for the Lord. It is actually very hard to find a saturday for the pooja, because this month you have so many traditional rituals coming together like malaya paksham/pitru paksham, when certain ceremonies are held for our forefathers, Navrathri begins, Brahmostavam begins at Tirupathi. We cannot perform pooja during pithru paksham or during navrathri, or during brahmotsavam at tirupathi. Oh yes, he tests our patience and our resolve towards him to the last bits. So, it is always better to do the pooja fduring the first saturday of the month.
1 teaspoon black peppercorns
a sprig of curry leaf
2 teaspoon of fresh coriander leaves, chopped
Soak urad dal for 15 minutes. Drain the excess water, add green chili, peppercorns, ginger, curry leaves to the dal and grind it to a smooth batter, without adding water. Excess water makes batter loose, so don't add water, if necessary add only 1 or 2 tbsp.

Let the batter sit for 10 minutes. Heat oil in a pan, wet your hands, take a small ball of the batter, place it on the other palm and flat it using your fingers and make a small hole in the center and slide it down in the oil.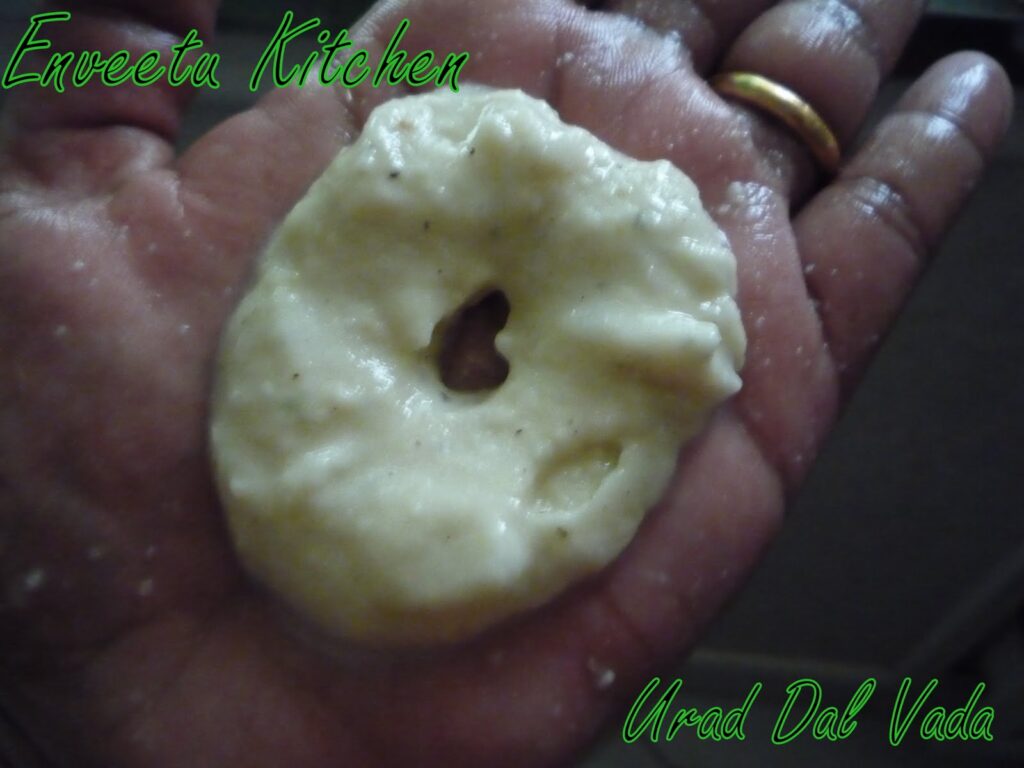 Keep the Flame in Medium and Fry both sides. Drain on a Paper towel. Serve hot. First person to taste this even before the Neivedhiyam was my son, since it was his favorite

"DoughNut Vada"

.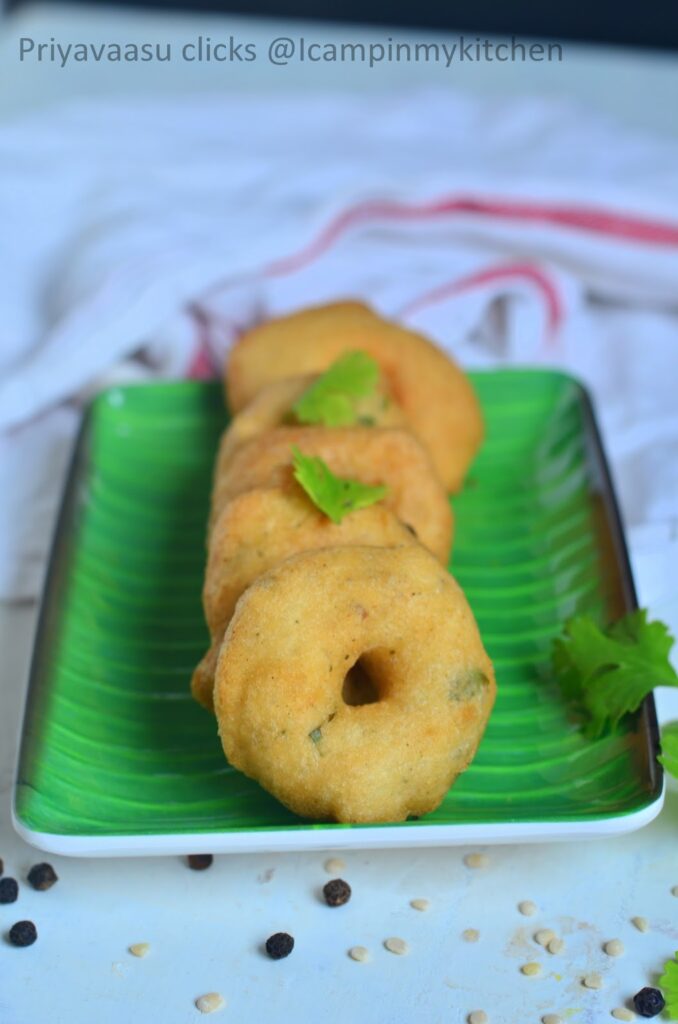 Sending this to MLLA-27 @ Susan's and Srivalli's Kids Delight - Finger Food