Keeping the mood up with the Blogging marathon Theme : Kootu, i m posting yet another Kootu recipe. Banana Stem Kootu/Vazhaithandu Kootu is unlike other Kootu which is combination of veggies and lentils, this one just the vegetable in yogurt with ground coconut and chilies paste.
Its an easy recipe to make, if you manage to prepare the Banana stem the previous day. It took me only 20 minutes to make this and pack for my hubby's lunch box as an accompaniment for Roti's.
Ingredients
1 Medium-Size Banana Stem, Cleaned and Chopped, about 3 cups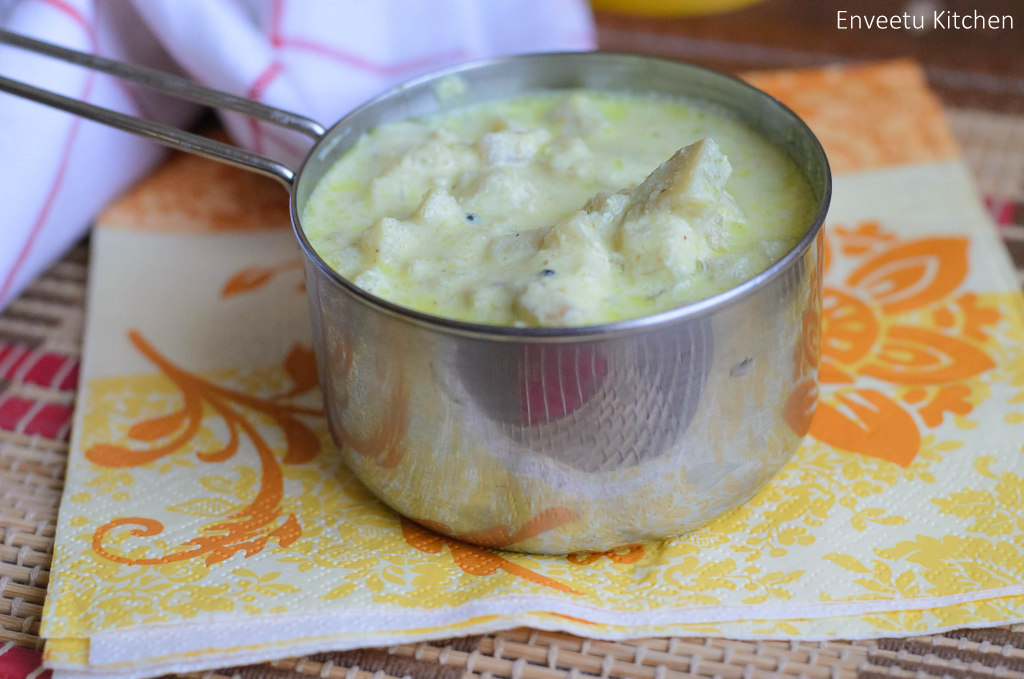 To Grind
¼ Cup Freshly grated Coconut
1 teaspoon Cumin seeds/Jeera
Tempering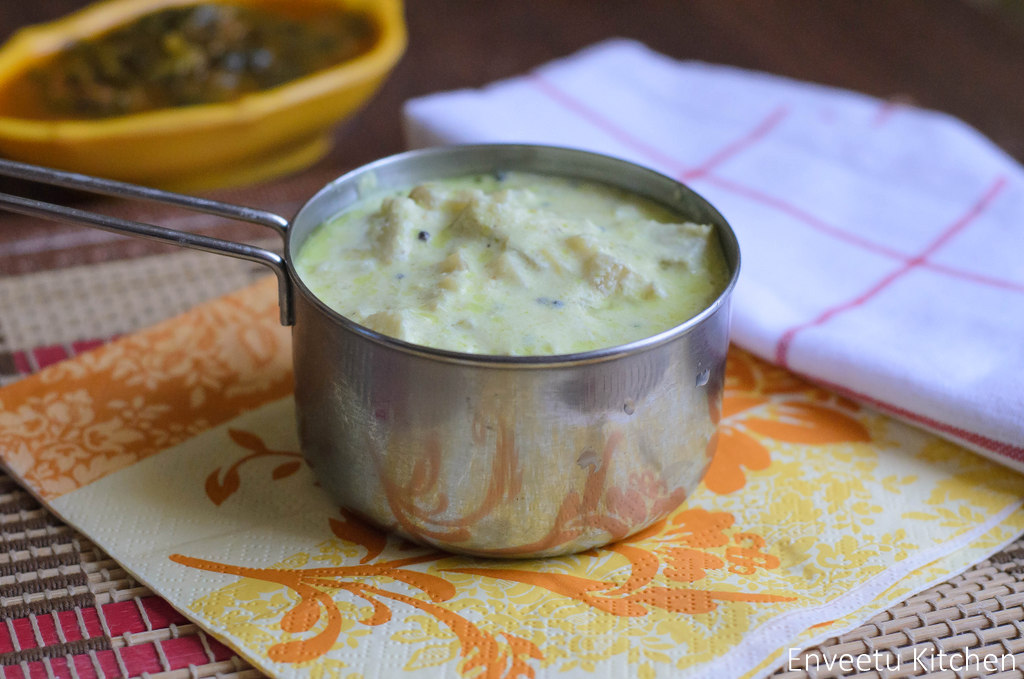 Method
Remove the outer layer of the Banana Stem/Vazhaithandu and Cut the Stem into roundels, while removing fibre as you cut.

Cut the roundels into small cubes and Keep the Cut cubes in Water mixed with 2 teaspoon of Buttermilk. This ensures that the Stems don't change color and turn black.
Take all the ingredients given under "To Grind" in a mixer and grind to a smooth paste using ¼ Cup Water.

Heat a Pan, add Oil given under "Tempering", splutter mustard seeds, crackle cumin, red chili and curry leaves, turmeric and add the chopped banana stem/Vazhaithandu.
Add 1 Cup of Water and Cover and cook until the banana stem is ¾th cooked. Now add the Ground paste and Salt to it and Mix well. Add ¼ Cup of water to the mixer jar, rinse and add it to the Pan.

Keep it open and Cook for another 10 minutes, until it absorbs all the liquid and the stem is completely cooked.
Switch off the gas and add the whisked yogurt to it and mix well. Do not leave it on the stove after adding yogurt.

Serve with Rice as an Accompaniment for a Spicy Gravy or even with Roti's. I made some Yellow Pumpkin Vathakuzhambu and Amarnath leaves saute and served this along with them