There is a Ritual called "Pongiduthal" in our Tradition. When there is a Marriage/Poonal Function in a family, the Paternal Aunt/Athai and Maternal Uncle/Mama Will do this Pongiduthal ritual to the bride/groom or to the Bramhachari/Bachelor from whom Poonal/Thread Wearing Ceremony is going to be done.
We have a family friend,whose son is getting married this month, he regards my mom as his elder sister.So My Mom as his Paternal Aunt invited the groom for the pongiduthal ceremony.
The Story is we prepared a Traditional Lunch Last week. This Okra fry was part of that Menu!!!Very Easy to make tasty snack.A tricky treat to your toddlers too!!! 🙂
Ingredient
250gms Okra
4 tablespoon Gram flour/Besan
3tbsp Corn flour
2tbsp Rice Flour
2-3 teaspoon Red Chili Powder
Hing,turmeric a pinch
Salt to taste
Oil for frying
Wash and Pat dry the Okra's. Cut them into 1inch Pieces.Take them in a bowl, add all the flours and rest of the ingredients and mix well by sprinkling little water. Don't make it watery. The flours should just coat the okra. Let it sit for 30minutes.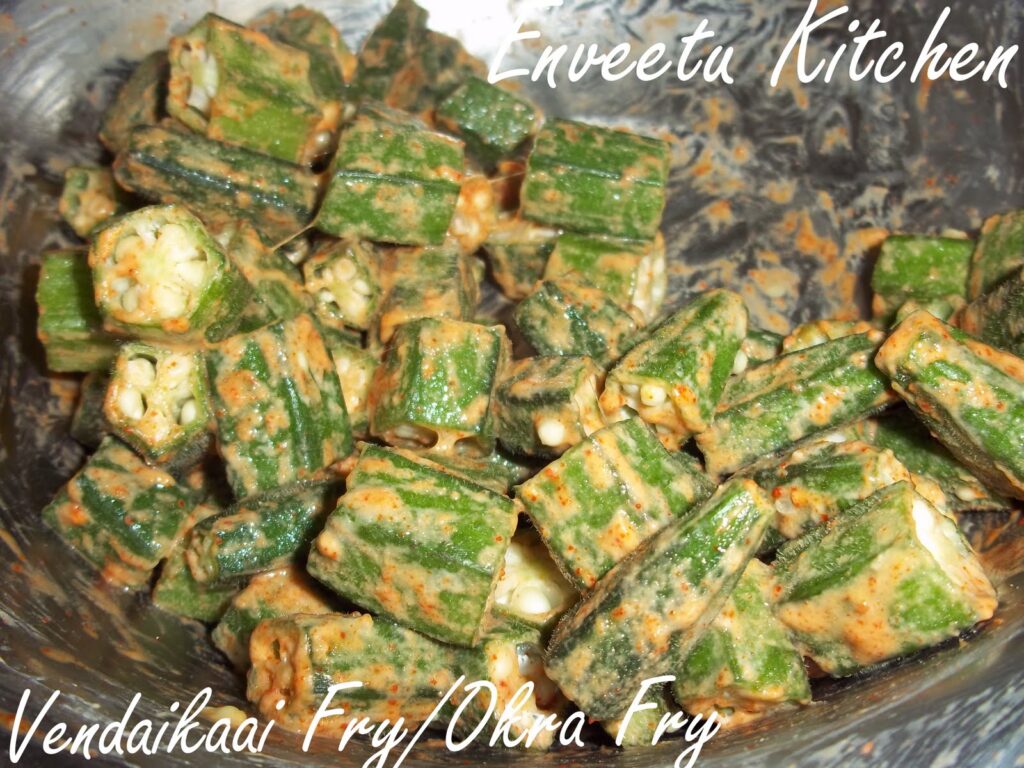 Heat oil in a Kadai, when its hot,deep fry the okra's in batches. Dont turn them as soon as they are dropped!!! Wait for 2-3 minutes, Let it start frying then turn them. They might look clustered, but once they get fried they will separate. Avoid turning too often. Keep the heat to Medium. Once they get browned,take them out of oil and drain on a Kitchen Towel.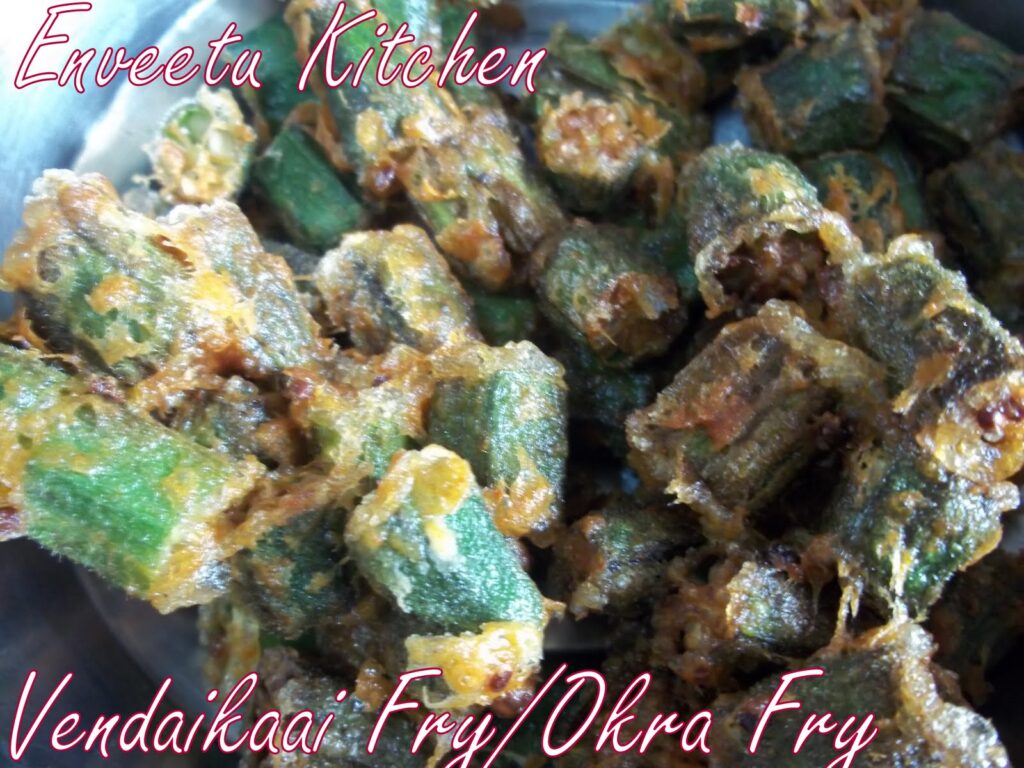 I didnt have time to do that, since i served them straight from the pan,Hot,Hot!!! Tasted Great!!!
A Glimpse of what we served that day
Badam Burfi, Raita, Potato Fry, Okra Fry, Appalam, Vadai, Yellow Rice, Paruppu, VethaKozhambhu, Sambhar, Rasam and Sweet Semiya!!!:)