A simple, no fuss bread recipe. A bread which i usually bake at home. When i shared this bake 2 weeks before in my insta stories, it was much welcomed and i got so many messages asking for the recipe. For the first time ever, i too remembered to measure and note it down too.
And sorry all the pictures are from my mobile and i dont have time to click the loaf again, though i made one today. Will update with new set of pictures once i click.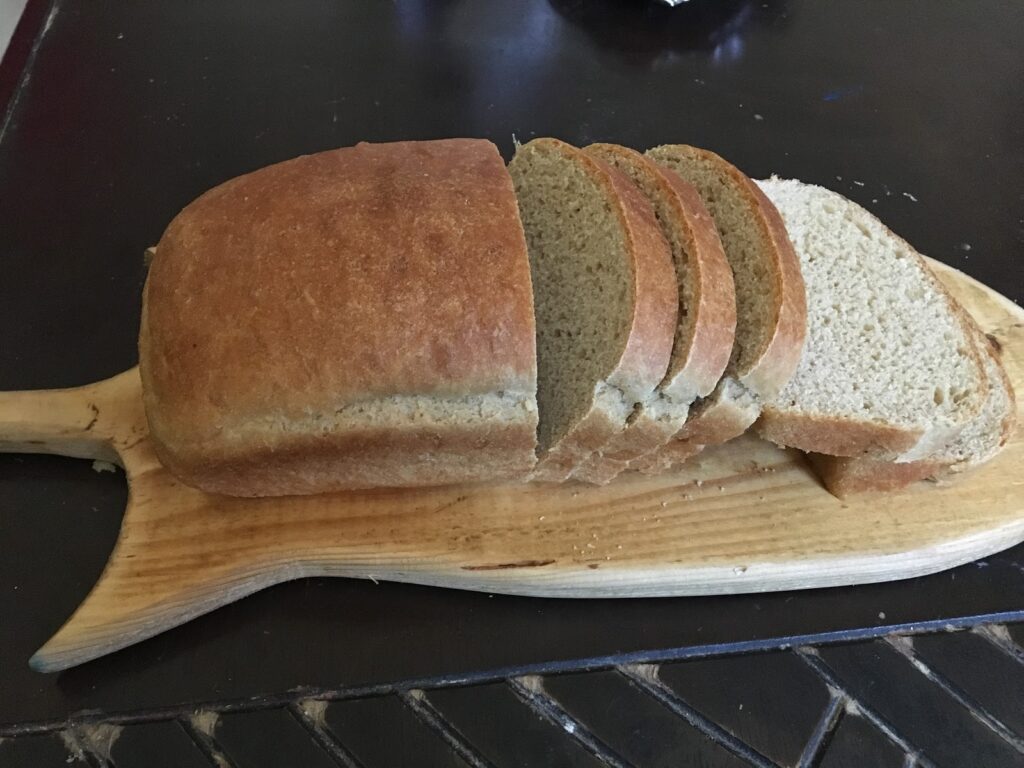 As i said in my Cookie butter muffins post, i love to carry a bake along with me whenever we plan a trip a little away from home. This bread is something which i take to such trips. A pack of labneh or nutella spread is all we need to compliment this soft bread. If you are camping and have a barbeque then you can also enjoy a crispy sandwich with all your favorite stuffing inside. All i can imagine is a some cheesy sandwich with it. My hubby makes a perfect sandwich, he actually is the official toast master at home. Kids prefer their daddo's toast more than mine. So, i m the baker and he is the toaster, what a perfect match!!!
I bet once you try this bread and home, you would never go back to the store-bought bread again.
I m packing them for the Kids delight - Travel food happening
@ Cooking with Renu, an event by Srivalli
Ingredients
3 cups/450 grams of whole wheat flour
1.5 teaspoon instant yeast
2.5 tablespoon - 3 tablespoon vital wheat gluten
Method
In a large bowl, take together flour, yeast, gluten, and salt. Whisk well to combine. Make a well in the center and add warm water to this. Mix it roughly with a wooden ladle. When all the flour is wet, dump the entire flour mix on your kitchen counter or worktop, add oil to this and knead to a smooth and soft dough. Do not add extra flour. The dough will come together well. Knead around 4-5 minutes.
Once kneaded to smooth dough, grease a bowl with oil and rest the dough for an hour or until it doubles up size.

Once it doubles, punch out the extra air, and knead for a couple of minutes and shape it into a loaf.

I usually measure the length of my loaf pan (20cm x 10 cm)and shape my loaf length to the pan length. Then i roughly stretch it to a rectangle and fold it like an envelope and shift it into the loaf pan. Let it rest in the loaf pan for another 45 - 60 minutes.
Towards the last 10 minutes of the rising, preheat the oven to 200C and brush the top of the loaf with oil or mix of oil and milk bake for 45-50 minutes or until the top is golden brown.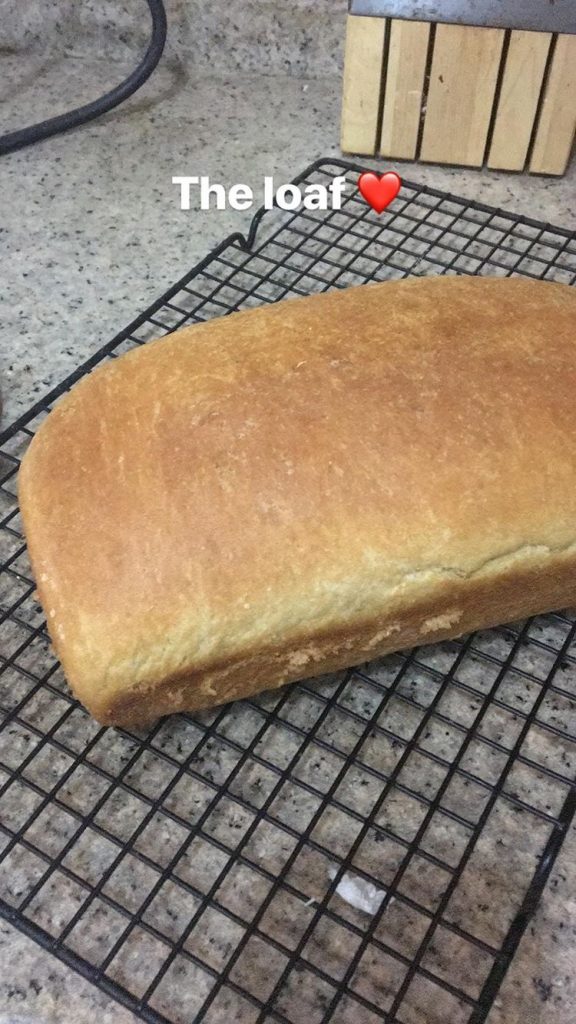 Once done, take it off the oven, let it sit in the pan for 5 minutes and remove the bread to a wire rack and let it cool completely. The bread should be well rested before you try to slice it.
Use a long sharp serrated knife to make slices. This bread makes a delicous sandwich, hearty and crusty!