I love festivals, though it comes with loads of work and lots of cooking and cleaning. Especially Navrathri, Love the Golu, pooja and inviting guests for thamboolam(haldi-kumkum). All this week, i have been busy with Navrathri pooja, with so many guests everyday, My house is filled with so many fruits.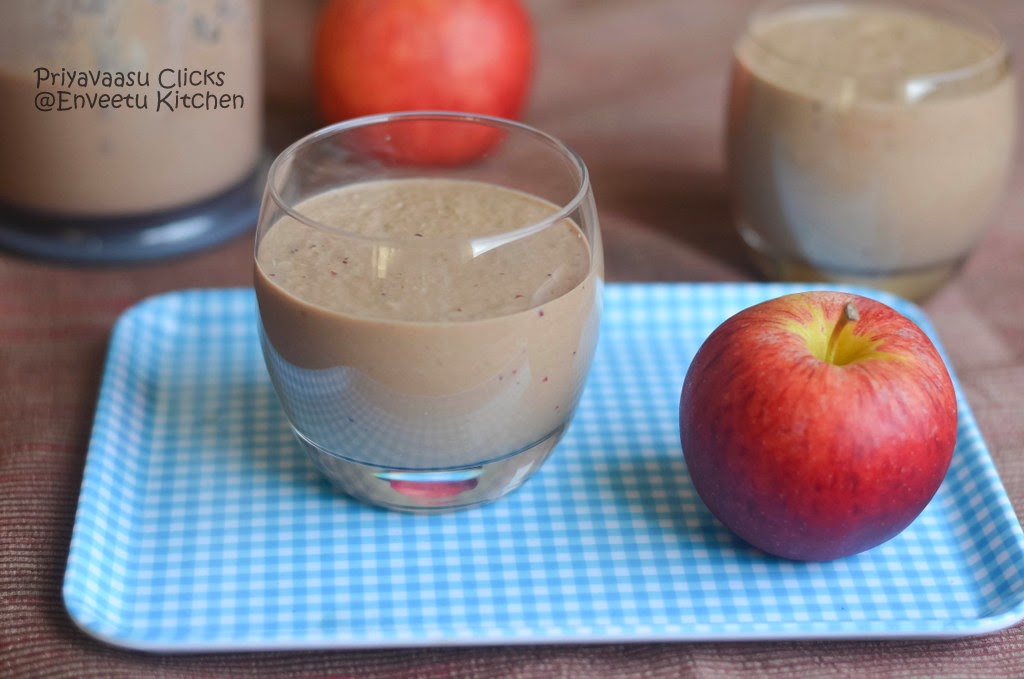 Banana's peeled and dunked in the freezer. Had some freshly squeezed Orange juice for yesterday's breakfast and now what to do with apples? planned to make some hand pies and caramelized apples. But then too, i have another dozen left. I made this smoothie for kuttu with some apples. He enjoyed it a lot coz of his favorite chocolate in it!!!  Makes a great breakfast or a filling after-school snack to keep your little bundle's energy always up.
 Ingredients 
3 Medium-sized apples (I used Dole Variety)
3 Cups of Chilled Milk
½ Cup Dark Chocolate Chips, @ Room Temperature
handful of Almonds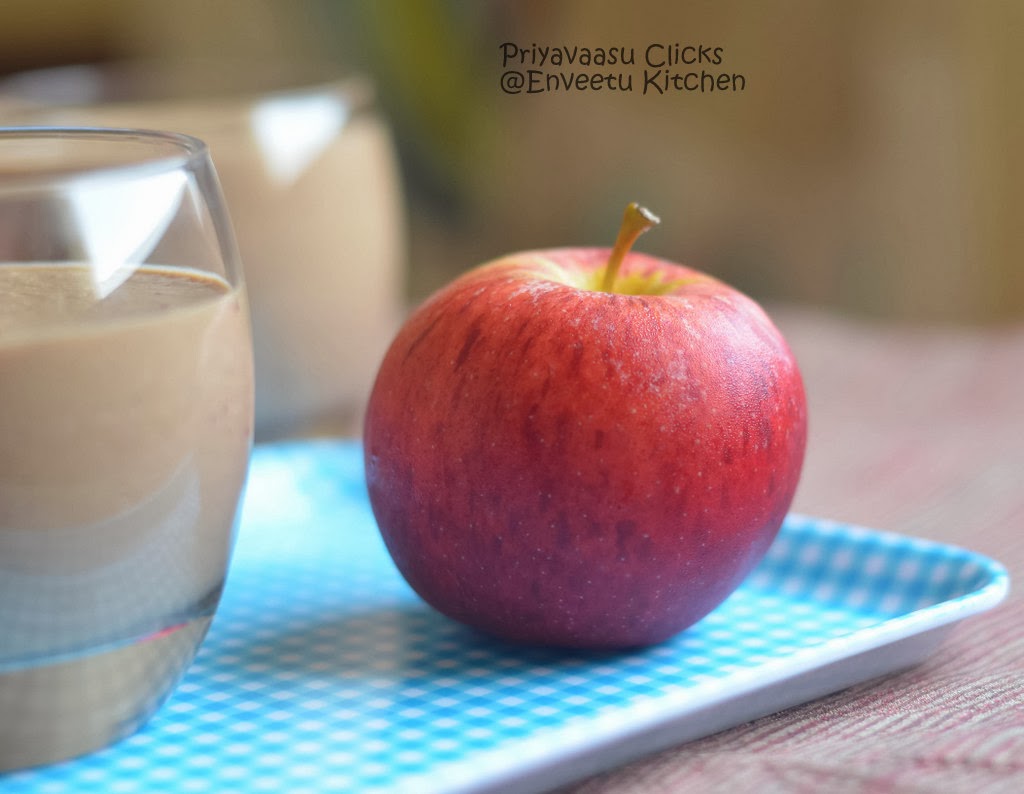 Method
Soak Almonds in Warm Water for 15 minutes. Drain, peel and chop into pieces.

Wash the Apples well.Scrub and Wash to clean wax on the skin. Core the apples and Cut into bite size pieces.

Take the apples along with 2 cups of milk, chopped almonds and choco-chips in a blender. Blend until smooth.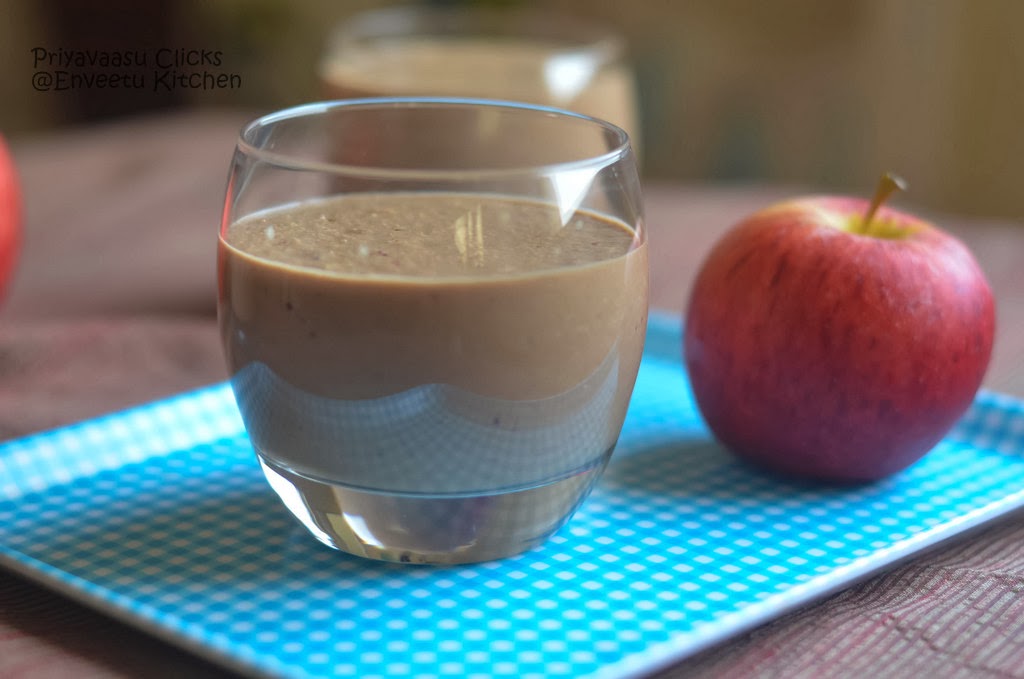 Add the remaining cup of milk and blend frothy. Serve Immediately.

I never peel the apples, since most of the nutrients lie right below the skin. It also gives a nice texture to the smoothie. If you/your kids don't prefer that crunch in the drink, peel the apples and proceed.