Its Sweet Punch time!!! This time we baked Jam Tarts from Rias Collection. I have tried Apple halwa filling, instead of the Jam Filling. After Navarathri, we are leftover with so many Apples from the Thambulam bags, i keep making something with them. I have halved the original recipe. Warm Tart with Apple Halwa tasted heavenly. Hope you guys enjoy this!!!!
Ingredients for the Tarts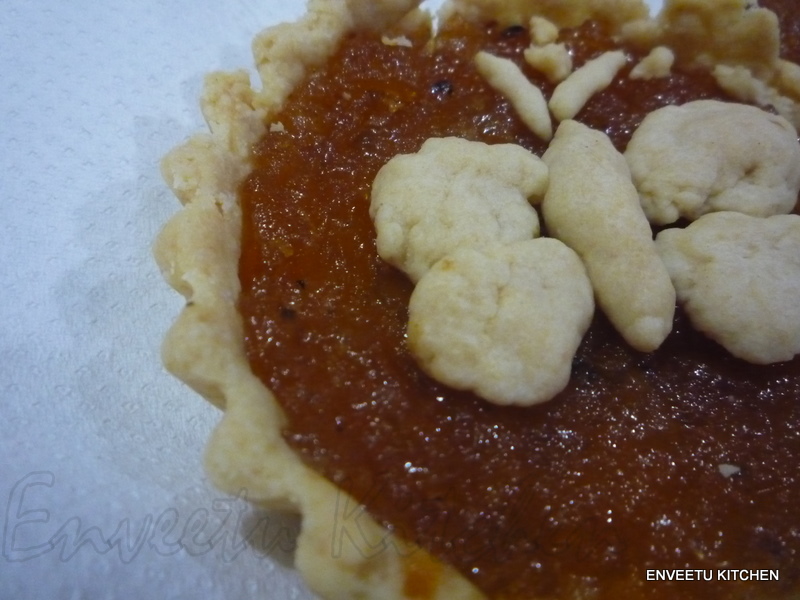 A small piece of dough was leftover, made these designs using them
inspiration Courtesy : Taste of Pearl City!!!!
Sift together Flour, Salt and Baking Powder in a bowl.

Cut the Butter into small pieces and rub into the flour. the flour will resemble bread crumbs.

Sprinkle few drops of water and make the dough.

Roll out the dough in between Wax paper and Cut it into small rounds using a cookie cutter.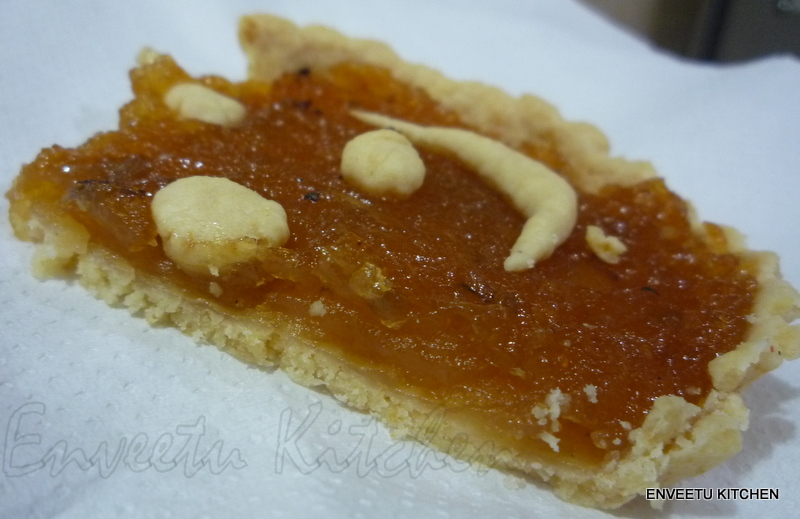 Spread the Cut dough onto the tart-tin. Spoon in the filling and Bake in a Pre-heated Oven @ 180C for 18-20 minutes.

When done, take it out of the Oven and let it cool on the Wire Rack.
5 Medium Apples, Soft ones, Cored and Grated
5-6 Pods of Cardamom Crushed
Roasted almond flakes for garnishing.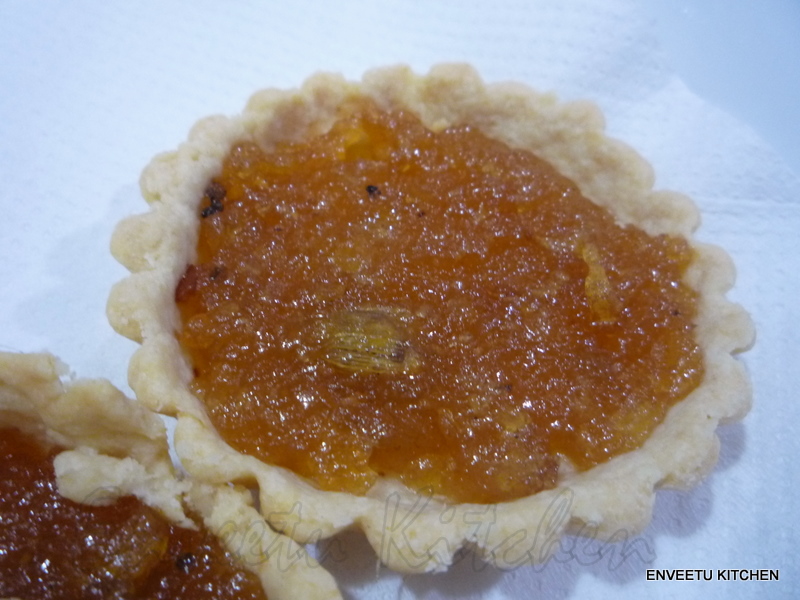 In a Non-Stick Pan, take the sugar with half cup of water and let the sugar melt.

Add the Shredded apple to the Sugar and Combine Well.

Add the Crushed Cardamom and Cloves to this.Let the Mixture Cook Well.

When Mixture thickens well and leaves the sides of the pan, Take it of the Stove and Garnish it with some roasted almond flakes.
Notes
The filling can even be a Savory one. So, Go on Experiment!!!!
Baking time differs from Oven to Oven, So Bake accordingly