The craziness begins today, Cooking Carnival 2016. My Menu for week 1 is Sandwiches. I
 will posting Sandwich recipes. Yes about 9 different sandwiches, to make your job easy.  I have tried my best to keep them simple, no extra effort needed in making them.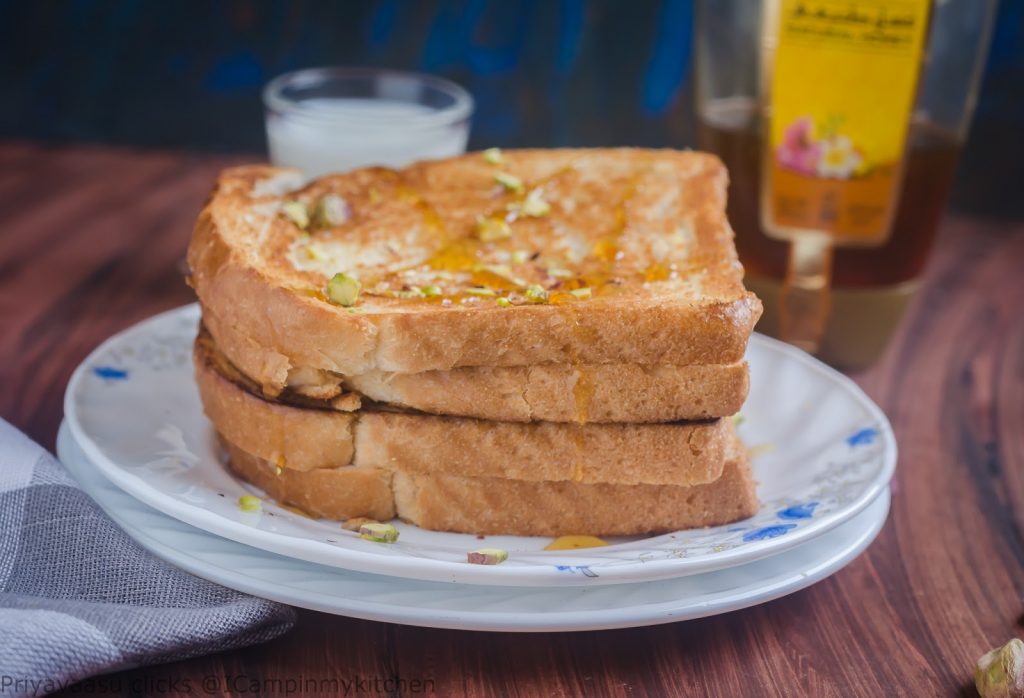 Let us begin with some sweet, today's recipe is an delectable dessert, turned into breakfast. 
A simple sandwich with apple pie filling, stuffed between slices of bread and toasted crisp with butttterrr! a lip-smacking start to your day!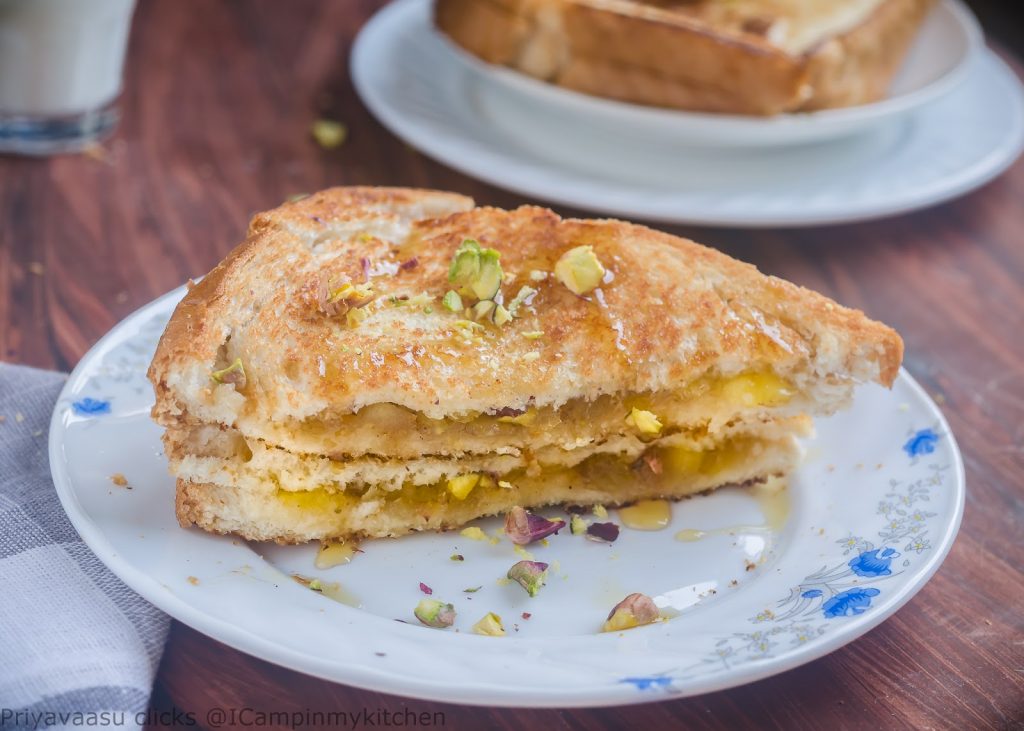 Ingredients
For the Filling
½ teaspoon cinnamon powder
For the Sandwich
4 slices of Sandwich bread
2-3 tablespoon pistachios or any nuts
Method
To Make the Filling
Wash, core and peel the apple. Chop into small cubes. Heat a small pan, add butter, chopped apples, cinnamon,  sugar and 2 tablespoon of water. Let this simmer in simmer flame, until apple cooks well and mashes when pressed with a spoon. Remove from fire, let it cool,
To Make the  Sandwich
Spread the filling on one side of the bread, sprinkle some nuts, squeeze a little honey, close with another slice.  Repeat the same with another slice.

Heat a flat pan/tava, toast the sandwich until crisp with butter. Remove the sandwich to a serving plate, squeeze little honey, sprinkle some nuts, and serve.