A Quick to make Smoothie, when your lil one or you yourself come tired after a long day. I made this today for kuttu after his Skate Classes. Poor Fellow will come home like a squeezed sugar-cane, after tiring practice. He will enter saying "Amma, i m hungry, can i have a snack?"
When i gave him the bottle of smoothie with a straw , he didn't complain at all, slurp, slurp, it went down his throat and reached his tummy happily.After charging up, he was back at his new pass time Lego, the one in the picture is all done by himself, by seeing the manual that comes with the kit.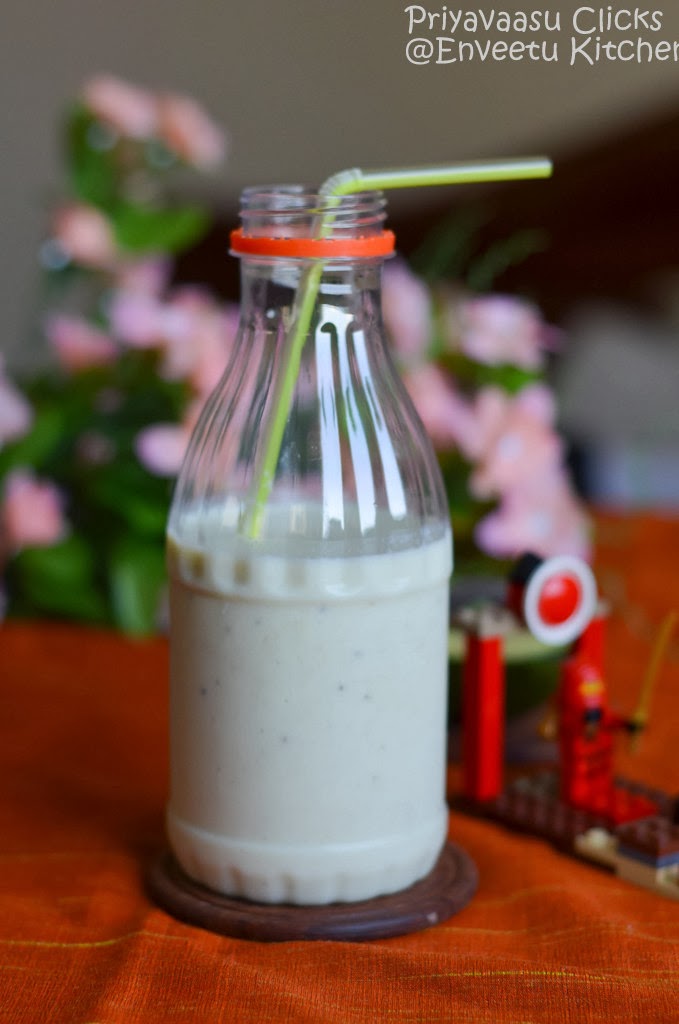 Some Nutritional benefits of Avocado that makes it an excellent food for Athletes: Avocados provide B vitamins, potassium, fiber, phytosterols and antioxidants with their beta-carotene, vitamin C, E and lutein content. They are a good source of quality calories, but their lesser known nutritional benefits include protection against cell damage and inflammation, both of which must be managed to keep you healthy and strong.
Ingredients
1 Banana (i used Dole Variety)
Peel and cut the avocado into two. Scoop the flesh out and take it along with rest of ingredients in a blender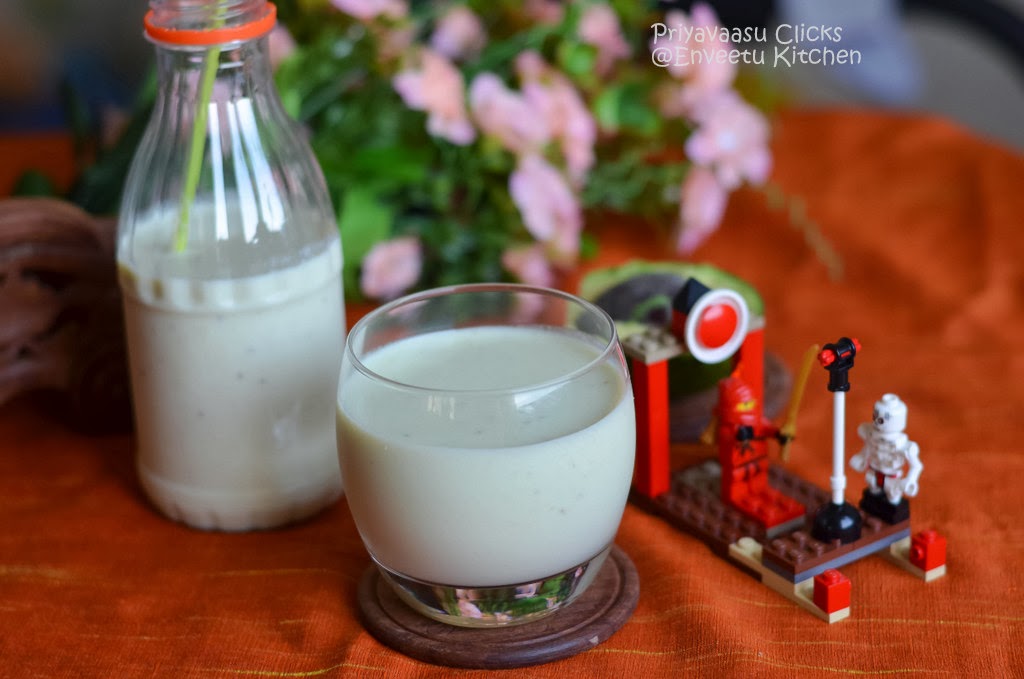 Add Milk and Blend until smooth.

Pour in Glasses. Serve Immediately. I sometimes even use Frozen banana to make this smoothie.