We are travelling to Hariyana for today's breakfast. When looking for recipes for this state, this aloo-bajra roti was my first pick. A simple breakfast that can be served as such or with some pickle or dal by the side. The dough itself contains enough masala to tingle your taste-buds.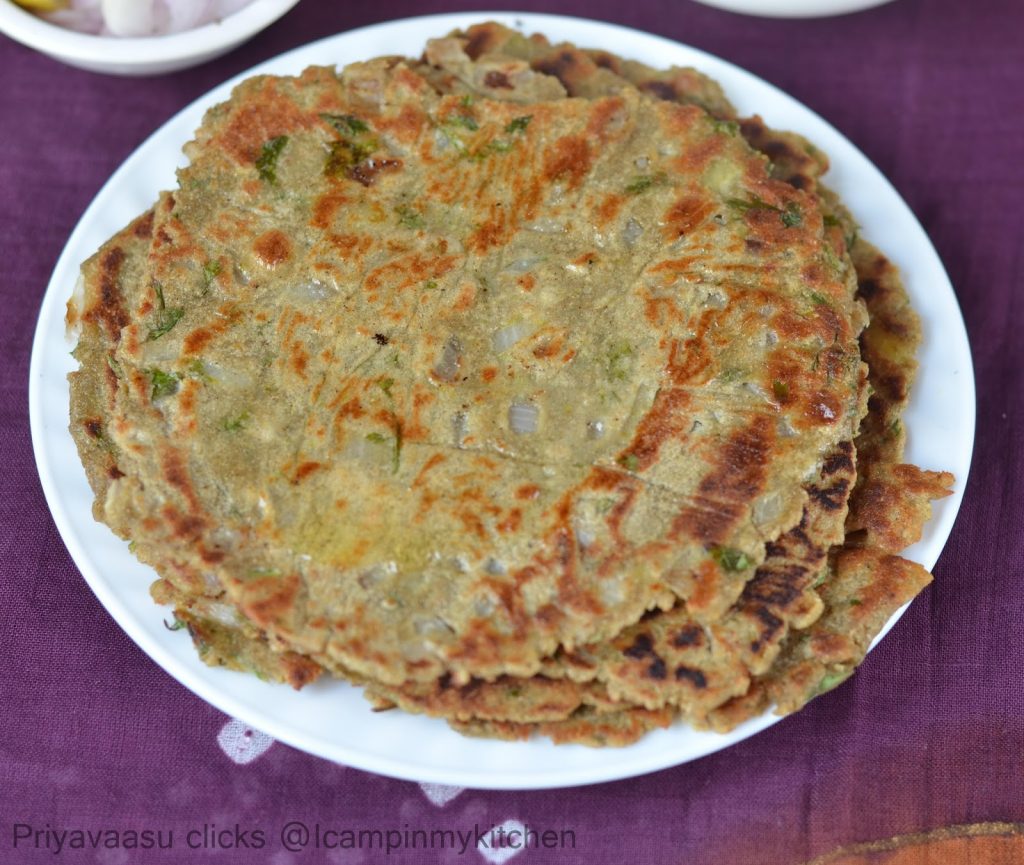 The dough was a bit tricky to roll. Maybe i used a little extra potato, so it was too soft. But then i managed to roll it in between plastic paper/ziploc pouch and got a round shape. 
Ingredients
 2 medium potatoes, boiled and mashed 
¼ cup finely chopped onions
3 tablespoon chopped coriander 
1 teaspoon red chili powder
½ teaspoon shredded ginger
¼ teaspoon freshly ground black pepper powder
bajra (black millet) flour for dusting
1 teaspoon ghee for cooking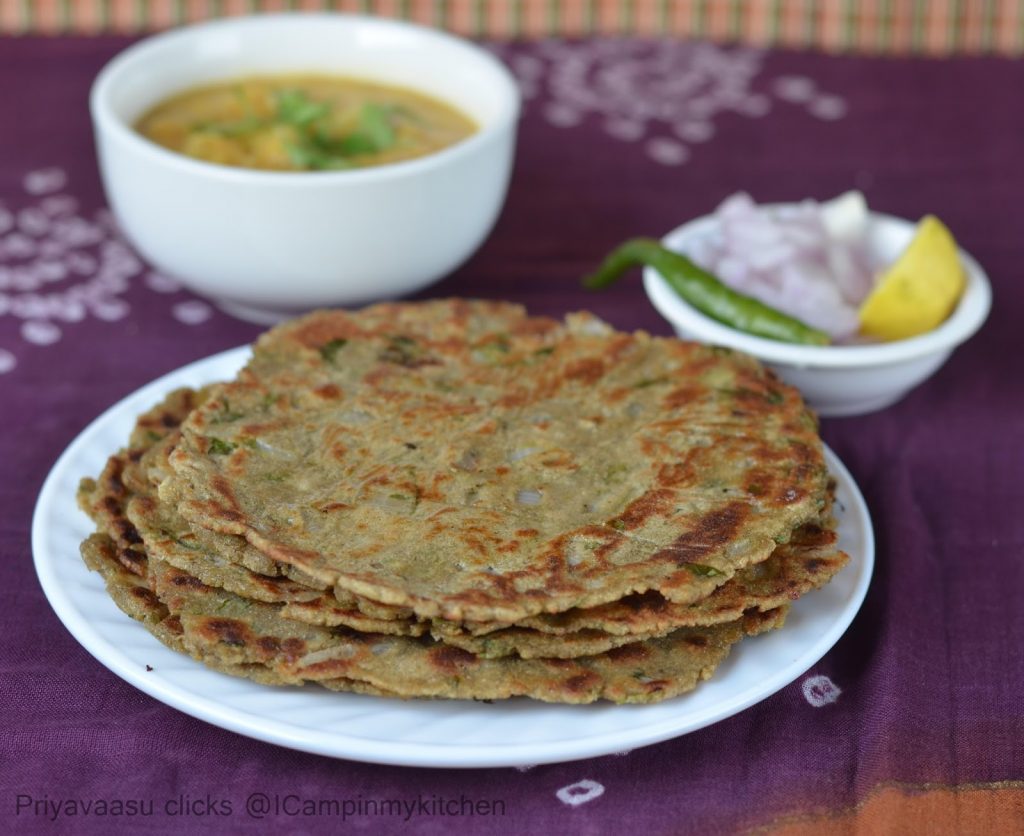 Method
In a deep bowl combine ,mashed potatoes, chopped onions, coriander leaves, ginger, black pepper powder together. To this add bajra flour, and start kneadng a soft dough. Add 2-3 tablespoon of warm water, to make dough.

Divide the dough into 8-10 equal portions and roll out each portion into a 6" circle. 

If, in case out are not able to roll out the dough properly, then you can pat he dough ball direcly on the hot tava or ou can roll it in-between two wax papers.
Heat a pan/tava and cook each roti using a little ghee, until both sides are golden brown. Serve hot wih an spciy curry/Dal of your choice. i served, with Caulifower dal for kids and Chole for hubby.