After navrathri i bet every household that hosted golu guests will be overflowing with fruits! I have almost 2 dozen of apples, oranges and more than two dozen bananas after distributing the pomegranates and pears to my friends. So , friends i m looking for ways to use up the bananas, No, i dont want to  make cakes, though finally i will pushed there, because that will vanish fast than other dishes. So you will be seeing some creative recipes to use up bananas in my space for the next few days.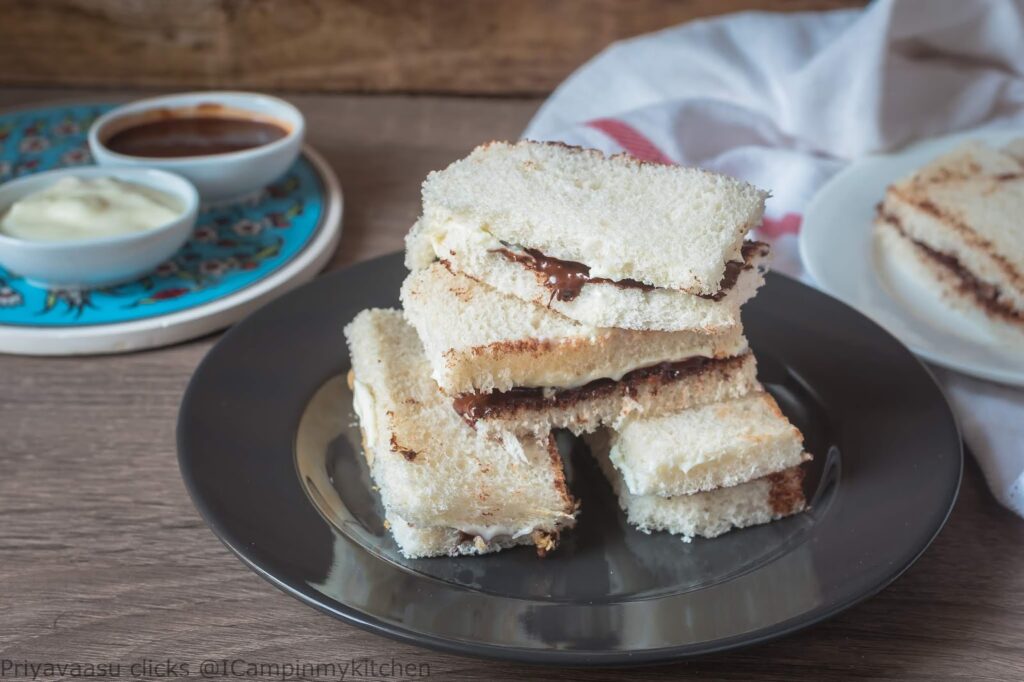 Here is one quick sandwich to make for the sudden hunger pangs of for a big  kids party. it is quicker to make to so it satiates the hunger and since it is quicker to make you can do a big batch anytime you want to. It contains all the favorites of kids chocolate, banana and bread.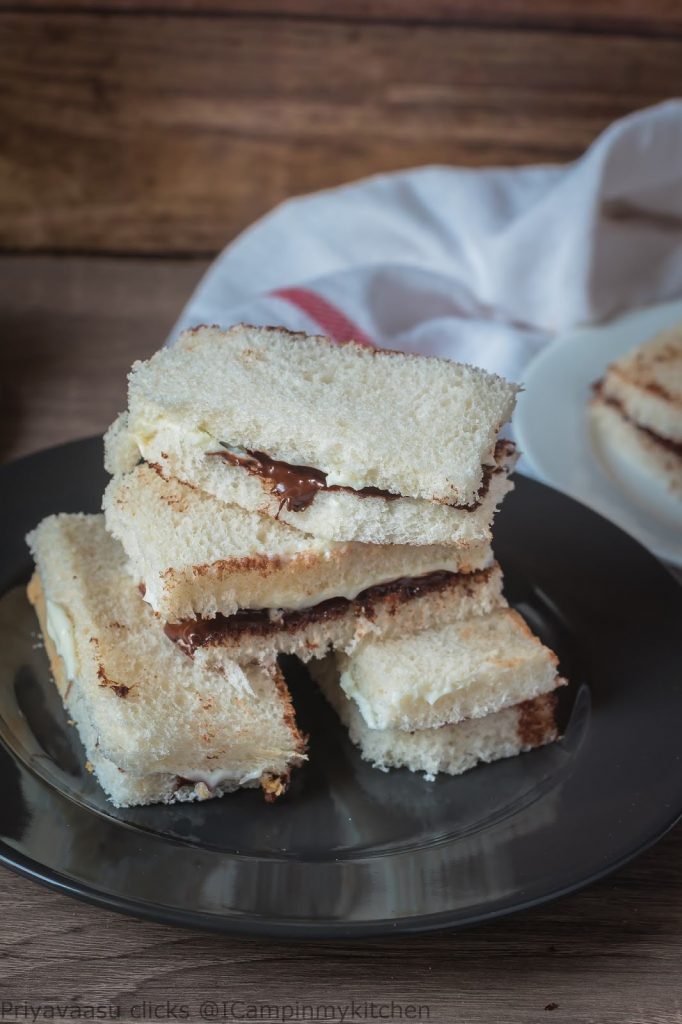 Ingredients (makes 3 sandwiches and 6 verticals slices)
6 slices of bread (white/brown/multigrain)
50 grams lindt dark chocolate
50 grams lindt white chocolate
Cream cheese and chocolate sauce for serving

Method
Remove the crust of the bread. Melt white and dark chocolate together in the microwave. Mix icing sugar with cream cheese and it light and fluffy. Peel and chop banana into medium roundels.

Take a slice of bread, spread chocolate sauce, place four banana roundels on it, take another slice of bread, spread cream cheese mix on to it. Sandwich both the slices together.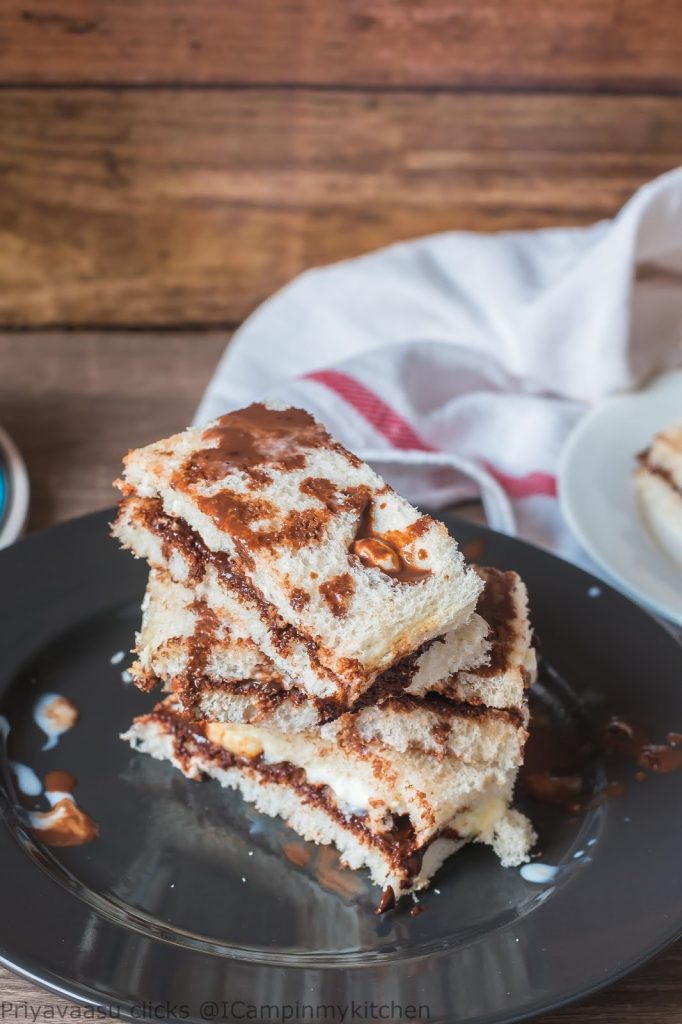 Repeat the same with all the reamining slices. Cut them into two vertically. Drizzle some chocolate sauce on top and serve immediately. 

Kids loved with both chocolate sauce and cream cheese on the side. my lil one loved it with more cream cheese, whereas my elder one loved with the chocolate.  So serve these cute sandwiches with both the condiments on the side and see them fly.