On day 3, i have another simple Banana honey walnut sandwich, that is a regular at home. I don't know why i haven't blogged it all these days. It my kiddo's favorite too. Though i pack it for my husband's breakfast for office, but for my kids i serve it warm for their evening snack. 
The warm bread, with mushy banana's, sweet honey and crunchy walnuts create a taste heaven for every bite you take. Sometimes, the honey oozes through the holes in the bread, and gives a caramelized taste to the banana honey walnut sandwich, it is absolutely indescribable. 
The ingredients for making this sandwich.
This Banana honey walnut sandwich uses basic ingredients which can be found in every home. 
Banana, don't use over-ripen banana to make these Banana honey walnut sandwich. This might make the sandwich overly sweet, which we don't want, balance is the key. Try to use a ripe, yet firm banana. 
Honey and walnuts the best you can get. We had the blessing of a bee-hive in our balcony, the bees were there for a year and left the hive. We thought the hive was empty, and tried to remove it. But bees left their rent with this golden liquid, a cup of beautiful, golden, sticky honey, the purest we have ever seen and tasted. 
Bread, i have used brown/white/multigrain for making these sandwiches, they taste absolutely yumm with all these type of breads.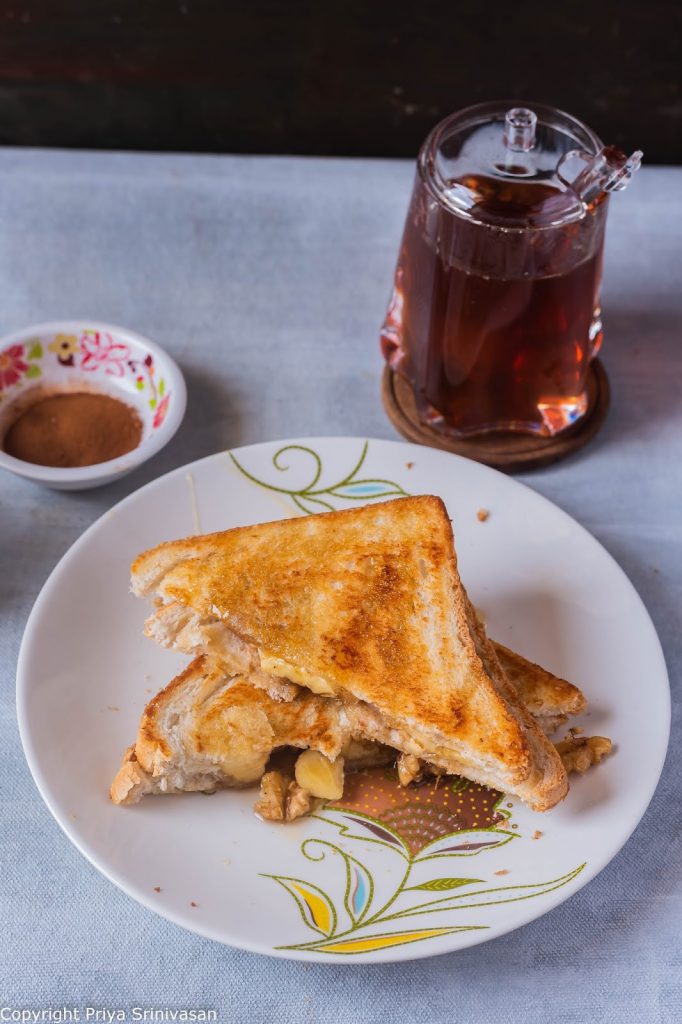 If you love peanut butter in your sandwich, check this Baked peanut butter, nutella french toast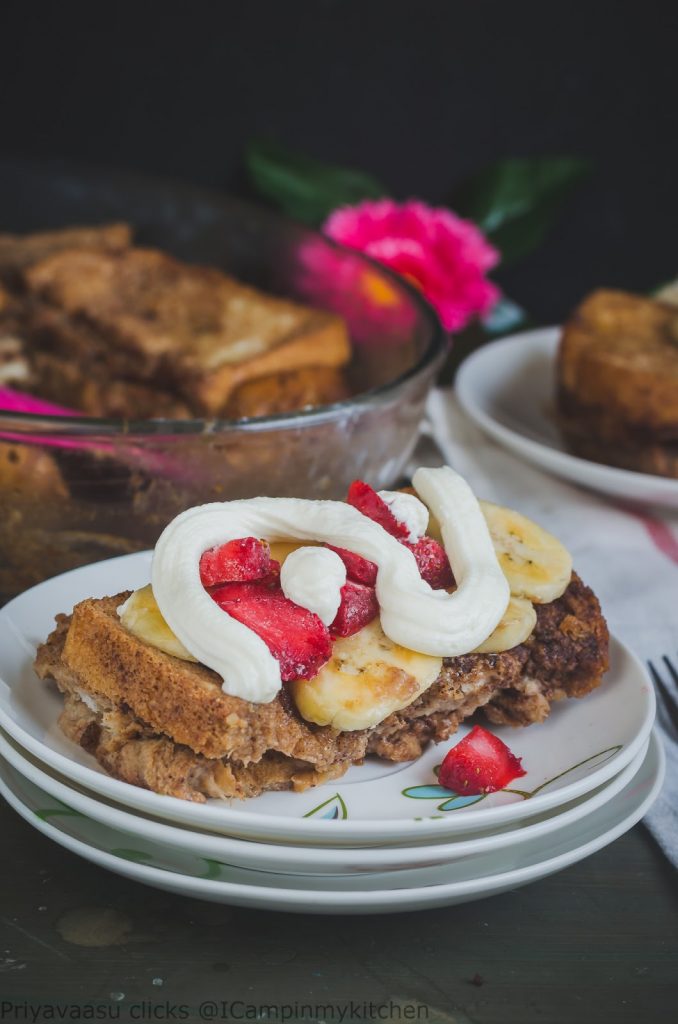 Or if you love savory sandwiches, check out this pizza sandwich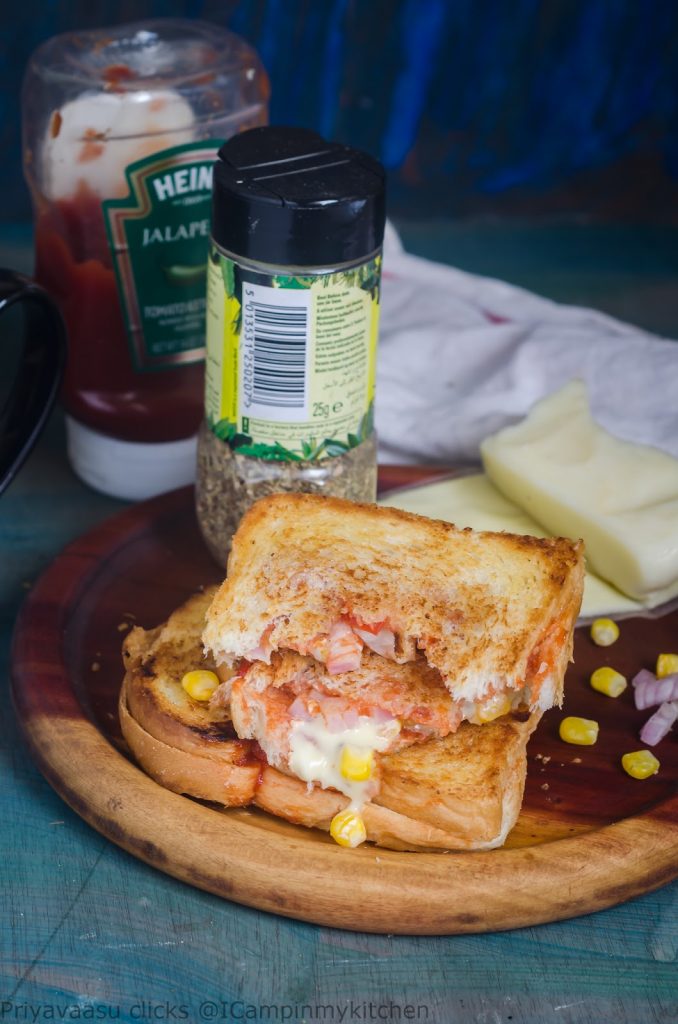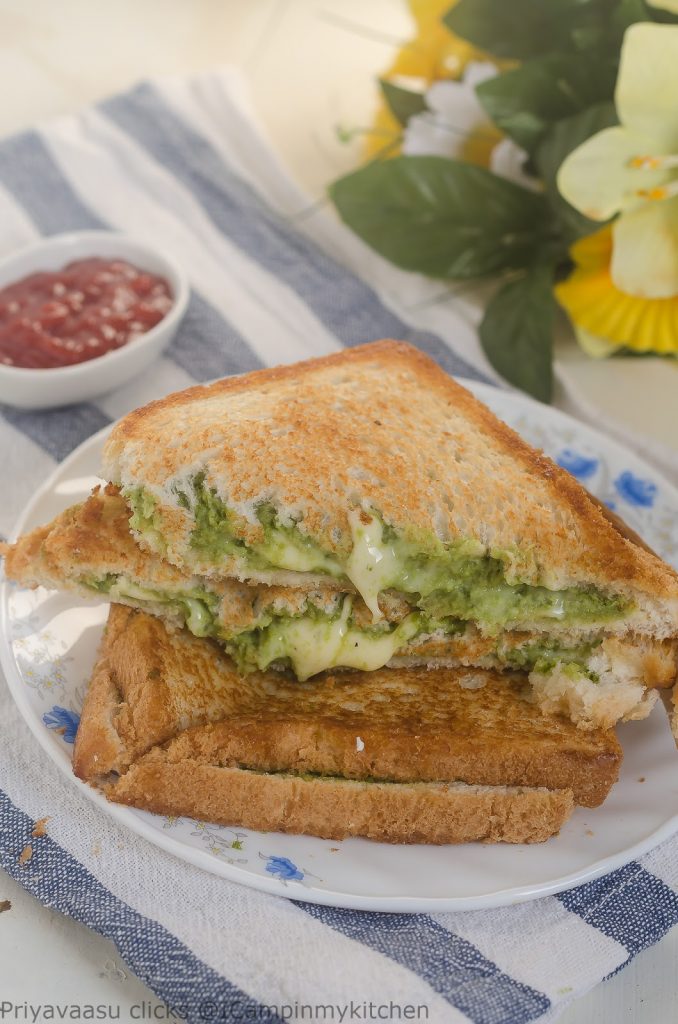 Let us now make this delicious Banana Honey & Walnut sandwich
Ingredients
4 slices of bread (white/brown/multi-grain)
1 banana, sliced into roundels, i used Philippines banana
1 teaspoon cinnamon powder (optional)
Place 7-8 roundels of banana onto 1 slice of bread. sprinkle chopped walnuts on top. Squeeze a generous serving of honey on top of the bananas. 

Add a dash of cinnamon. Close it with another slice. Toast them well with  butter. Serve warm with some honey on top.