Feels good to write a post after almost a month!!! This is an Old-Post, which i made before going to the vacations, but forgot to take my External Disk with the pictures, so couldn't post it during vacations, so here i m kick-starting my routine with an easy to make Breakfast/Snack Smoothie.
Come Festivals, fruits are always in abundance. Coz, anybody coming home, will come with a bag of them, if not, atleast a dozen of Banana's!! After distributing among the guests and to the kids, still there were some left this time. So, as the last option, i froze them to be used later. Just peel the skin, Put it in a Ziplock Cover or Cling Wrap them and Put it in your freezer, they stay good and will be there whenever you need them, which always will be a emergency hunger pang or want a snack now kind of  tantrums!!! 🙂 Here is a super delicious and lip-smacking smoothie that can satisfy the hunger pang any kid, the office-going one too!!!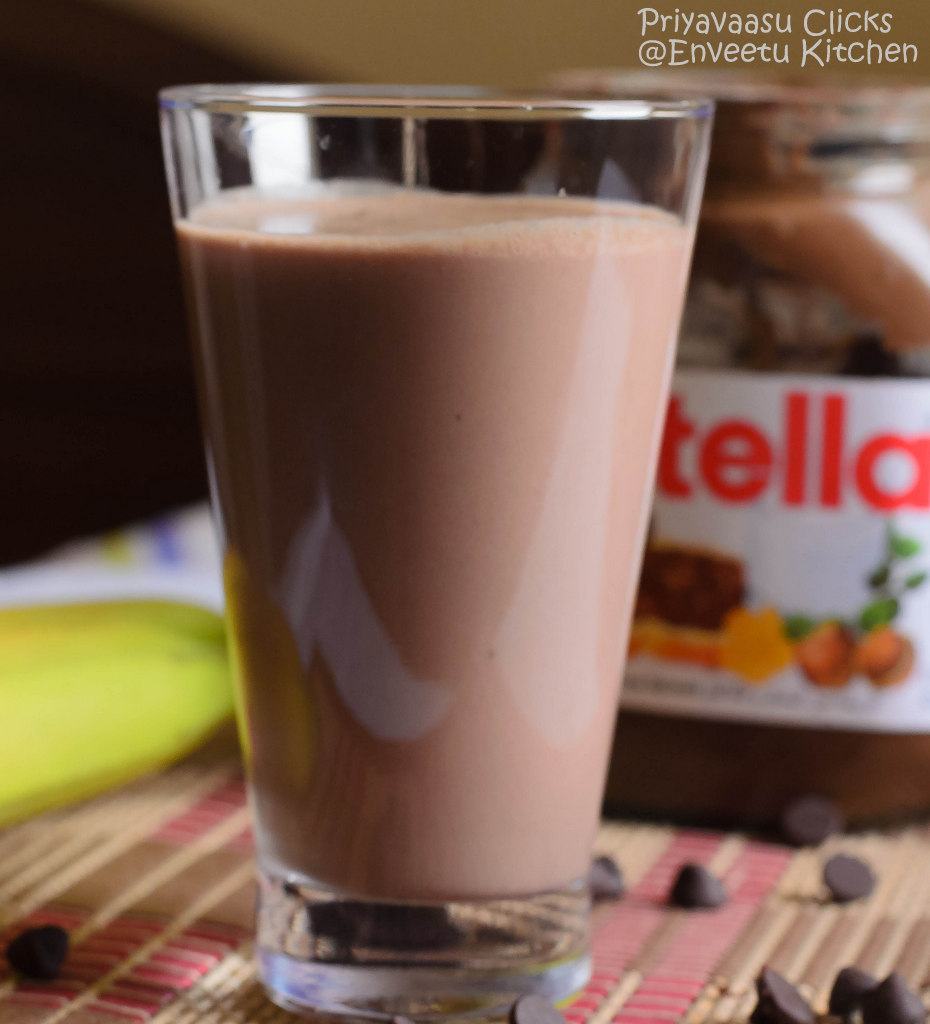 Ingredients
2 Cups of Milk (I used Fresh Full Fat Milk)
1 Frozen Banana, broken into chunks (I used Chiquita Variety)
Some Choco Chips for Garnishing (Optional)
Method
In a Blender Jar, Add Chunks of Frozen Banana, Nutella and 1/2 Cup Milk. Blend to form a Smooth paste.

Add the remaining Cup of Milk and Blend until Smooth and Frothy

Serve in Tall Glass, garnished with some Choco-Chips.