Weekend cooking always need to be a bit extra special, why? No, idea! Maybe that is the time we all get to sit as a family together and have a relaxed meal. Though we eat atleast one meal of the day together, mostly dinner, weekend meals is what is considered to be a family meal. So, it is always a bit more than what we cook regularly. These days,i  keep weekend meal with some roti, 2 sides and some mixed rice, sometimes dessert. So in following that menu, today i made this finger-licking Bhaigan ka bharta, Roasted eggplant, mashed and cooked with spices to make this punjabi delicacy a superb match of roti's.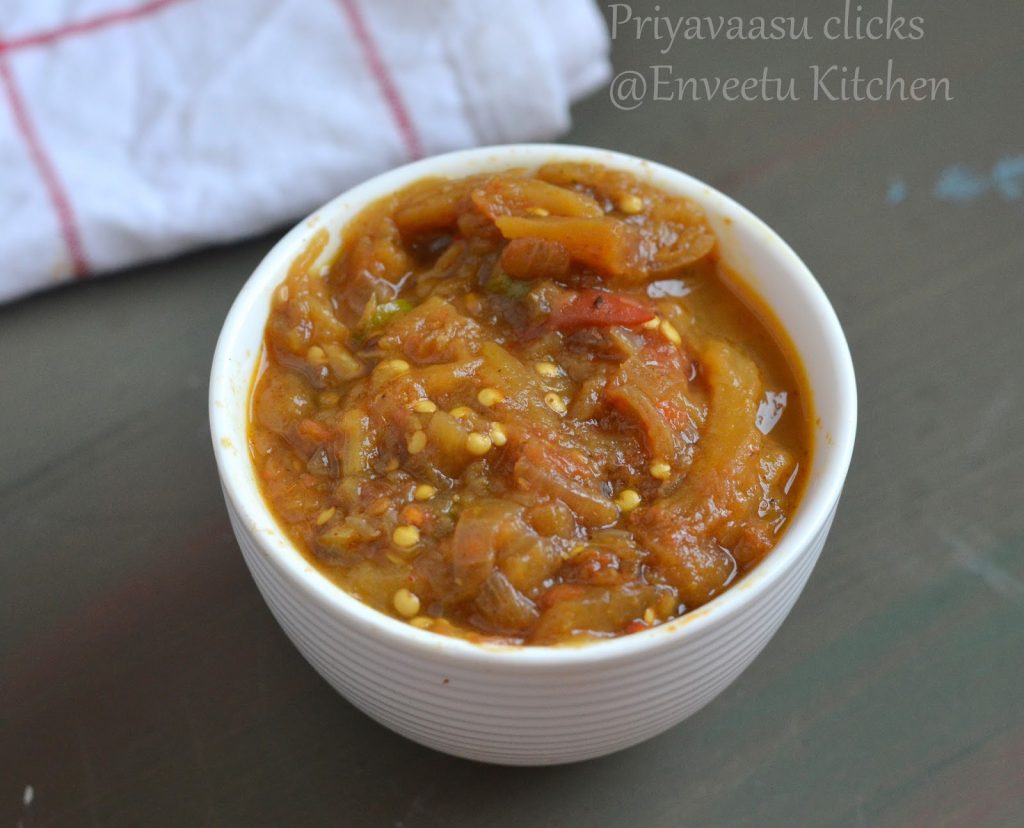 Ingredients
1 Large Eggplant
4 cloves of garlic
2 Medium onions, chopped
4 nos green chilies, chopped fine
2 Medium tomatoes, chopped fine
1 teaspoon shredded ginger
1 teaspoon cumin + ½ teaspoon cumin seeds for tempering
¼ teaspoon turmeric powder
1 teaspoon coriander seeds
½ teaspoon garam masala powder
Salt to taste
2 teaspoon oil + 1 teaspoon oil for greasing the eggplant
2 tablespoon fresh coriander leaves (i didn't have it, so missed it)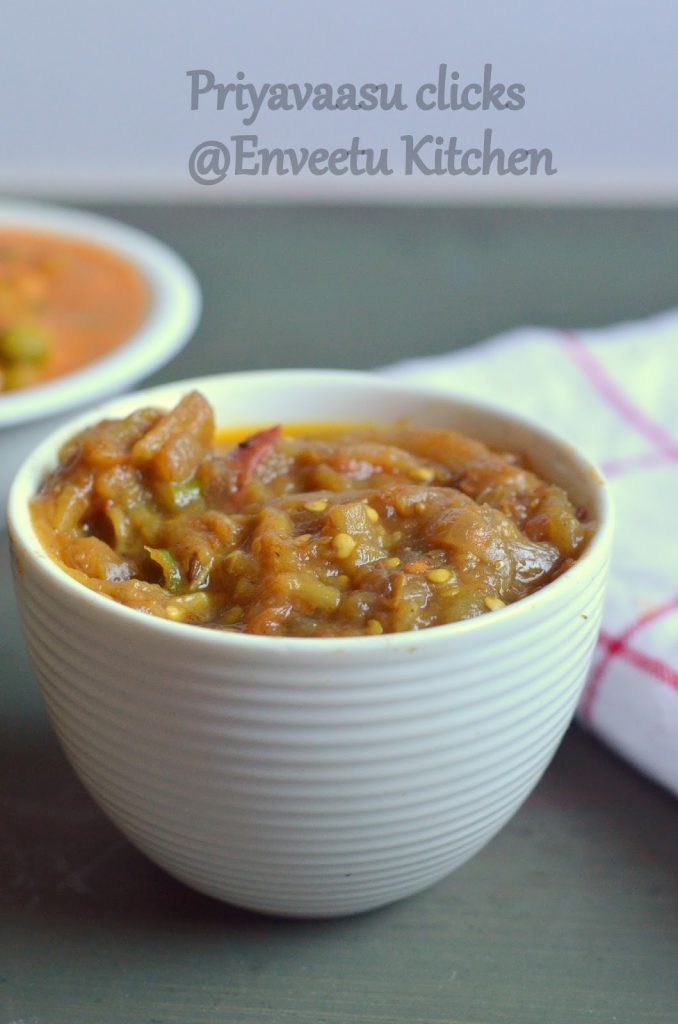 Method
Wash the eggplant weel and grease it well with oil. Make 4 slits on the outer and stuff one garlic inside each slit.

Preheat Oven to 190C, keep the greased -garlic stuffed eggplant in an baking tray and roast for 40 minutes or until the eggplant is all wrinkled.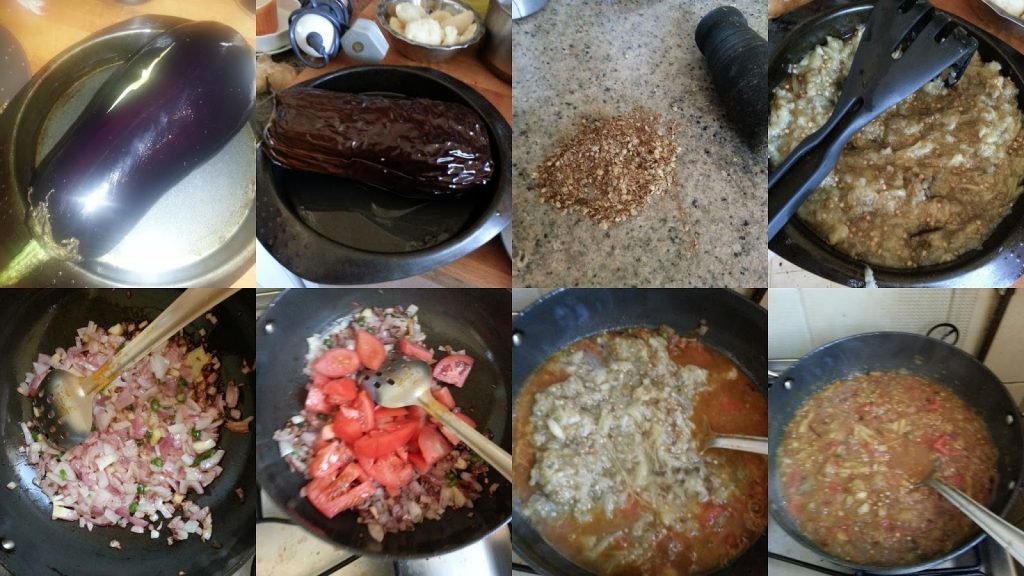 Take it out of the oven, let the eggplant cool. Peel the skin of the eggplant and mash it well with a potato masher. Keep aside until use.

Chop onion and tomatoes. Dry roast cumin and coriander together and powder them using a mortar-pestle. 

Heat oil in a kadai, crackle cumin seeds, add chopped onions, chilies and ginger and saute until onions turn translucent.

Next add chopped tomatoes, and ½ cup water, add turmeric power, pounded cumin-coriander powder, garam masala powder and let this cook until tomatoes become soft.
Now add mashed eggplant to this and mix well. Check the consistency add ½ cup water, if needed, let this sit on the stove for 8-10 minutes for the flavors to mingle. 

Take it off the stove, garnish with coriander leaves and serve hot with Roti's.