Our love for dal is infinite. I make dal 3-4 times in a week. My elder one is a happy kid with a perfectly spiced dal and steaming hot rice and not to forget oodles of ghee on top. So, when i chose langarwali dal, i knew who would be happy eating it.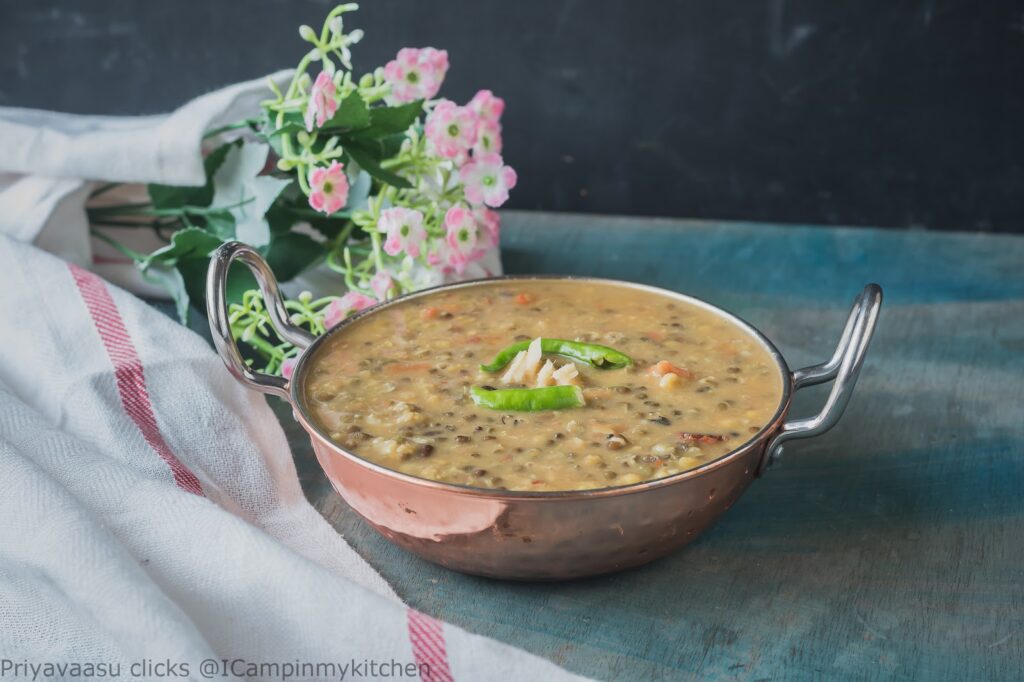 I packed this dal along with Ginger-garlic rice for my hubby's lunch and served it for lunch for my kiddos. The recipe is simple, with no fancy ingredients, just pressure cooked dal with spices and tadka. Langar is a free vegetarian meal service provided in Sikh gurudwara's to all the visitors without any distinction of caste, creed, or gender. I m still not blessed to enjoy a langar, but i believe those who have relished would vouch for the taste of this simple, yet delicious dal.
The dal has a similar taste to Dal Makhani, may be because of sabut urad dal/whole black urad dal. The dal lives up to that comfort food definition, steaming hot rice, langarwali dal and some ghee along with some papad/pickle is definitely divine.
½ cup whole urad dal with skin/Whole black gram
1 large tomato, finely chopped
1 teaspoon freshly grated ginger
¼ teaspoon red chili powder
¼ teaspoon coriander powder
fresh coriander leaves for garnish
2 green chilies, slit lengthwise
Wash and soak both the dals together for an hour or two. After the said time, drain the soaking water,add fresh water until the dal immerse well,add turmeric and pressure cook the dal for 4-5 whistles or until done.

Once pressure cooked, let the pressure fall on its own, remove the dal. Heat a pan with oil, crackle cumin seeds, add green chilies and saute for a minute. Next add tomatoes and ginger and saute until tomatoes turn mushy.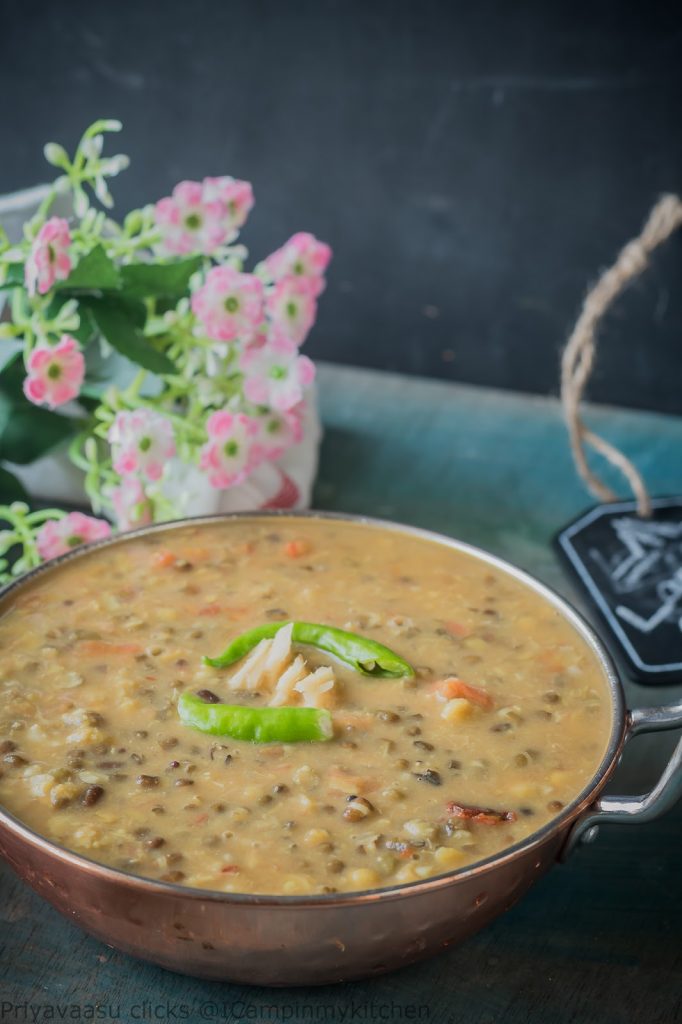 Add red chiliy powder, coriander powder and salt, mix well and add the cooked dal and ¼ cup of water, mix well.

Let this simmer until the flavors mingle well and the dal turns to desired consistency. I left it for another 10-15 minutes simmering on heat and removed.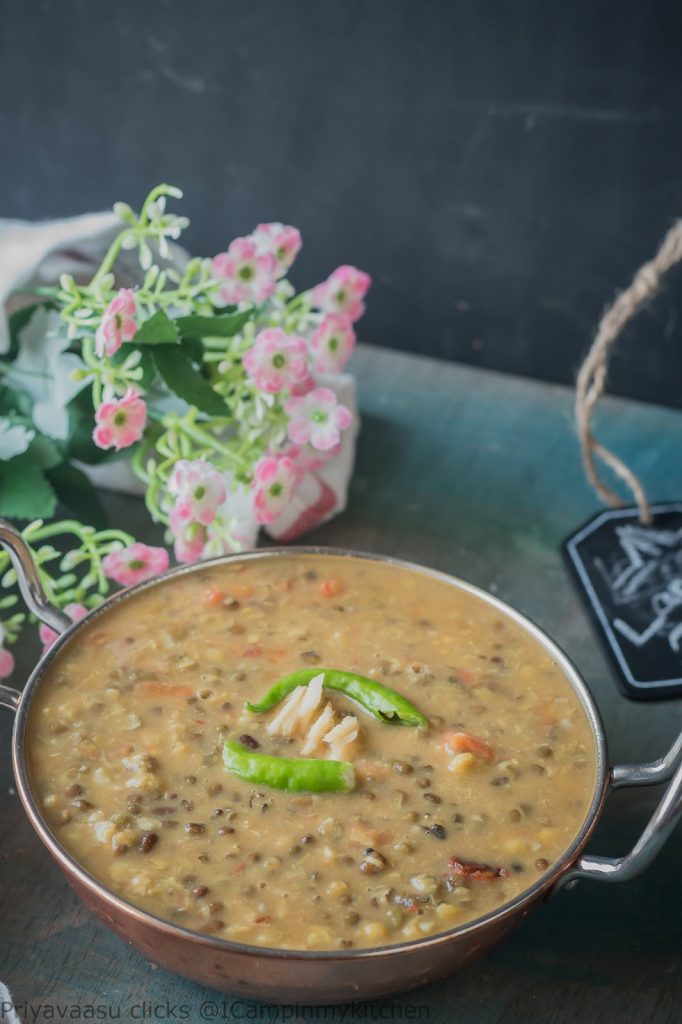 Garnish it with fresh coriander leaves and serve it warm with steaming hot rice. I packed this dal along with Ginger-garlic rice for my hubby's lunch dabba.