The fun in A-Z cooking series, is finding a dish that fits the alphabetical order and also the theme we chose to blog on. Since i have chosen Andhra Pradesh for week 1 and also trying to blog on Breakfast recipes, i had a whale of time searching for recipes. 
As i was looking for dosa recipes, i came across this simple to make dosa, in one of my cookbook treasures. One of the simplest dosa to make, days where you run of dosa batter and your lil master or mam wants only dosa for breakfast, oh yes, has happened to me many a times!!!! Try it and let me know how you liked it!!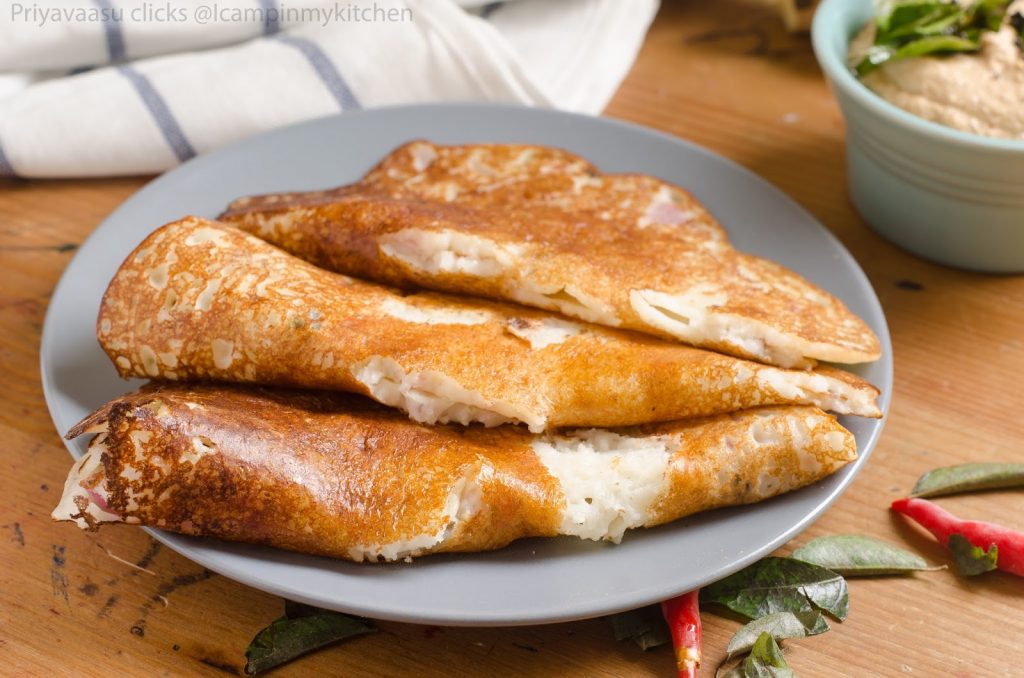 Source : Chandra Padmanabhan's Simply south
Ingredients
2 medium sized onions, chopped fine
2 green chilies, finely chopped
handful of fresh coriander leaves
Combine rice flour, sour curd, baking soda and salt together in a wide bowl. Let it sit for 8-10 hours on the counter. I left it overnight. 

Next day morning, add chopped onions, chopped green chilies, chopped coriander leaves to the batter. Add ½ cup – 1 cup of water to  the batter and adjust it to pour-able consistency.It should still be little thick, but pour-able and spreadable.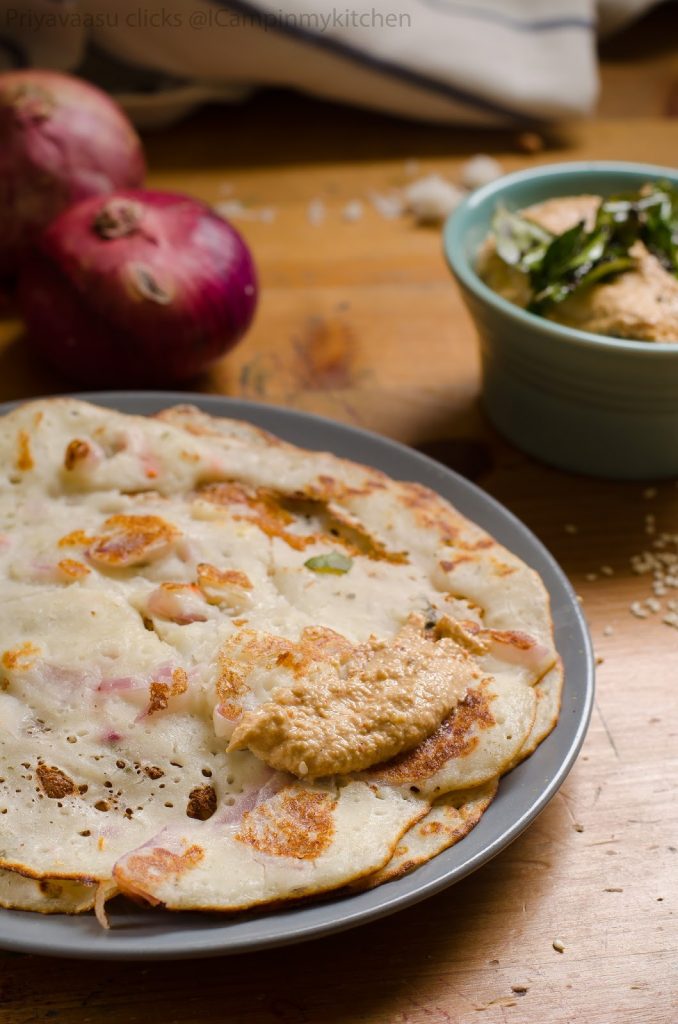 Heat a tava for making the dosa's. Pour a ladle of batter in the center, spread it into a circle, using the back of the ladle, dot the edges with gingely oil.

Cook until the edges turn brown and crisp, flip and cook the other side for a minute. Serve hot with any chutney. I served it with Cobri-Nuvvulu pachadi/Coconut & Sesame seeds chutney.