Have you ever felt like doing nothing???? yeah nothing, jus kill the time doing nothing. i was feeling that for the past 1 week. I have hell a lot of work pending, but i dont feel like doing one. Dead Lazy!!! Atleast today i started with some work!!! Chalo something is better than nothing.
This Chapthi Rolls i actually made for the last month – Global kadai Event, now u understand how lazy i m!!!
Ingredients
Wheat flour/Atta – 4 cups
Salt to taste
Water for making the dough.
Chana Masala
Chana – 2 cups
Medium-Sized Onions – 2nos, chopped
Crumbled Paneer – 1/2 cup
Green Chillies – 3 nos
Freshly grated Coconut – 2 tbsp
Ginger – as needed
Corinarder – a fistful
Method
Mix Atta/Wheat flour,water and salt and make soft dough. Let it rest for 30 minutes. Make small balls out of it and roll it out as chapathi's and Cook on tava.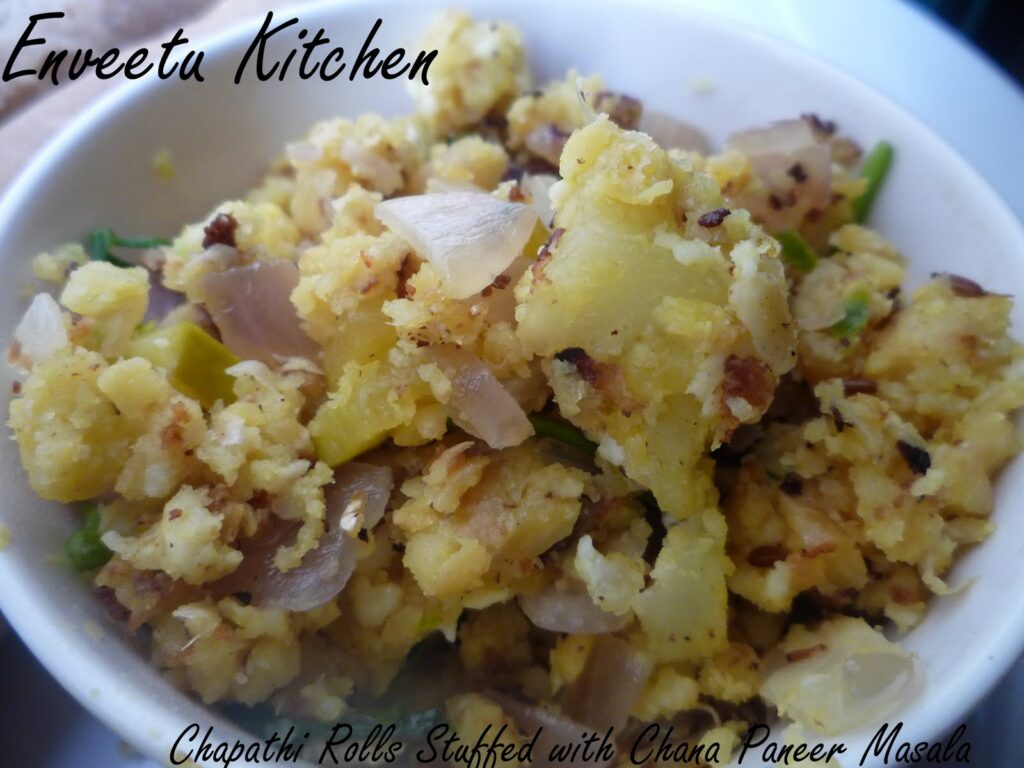 Soak Chana overnight. Grind Chana, Green Chillies, Ginger, Coconut and coriander to coarse mixture. Dont Add water. Heat oil in a kadai, add cumin seeds, add onions and saute till translucent. Add the Chana Mixture and salt. Cook in a slow flame. Keep Stirring , as the chana might get stuck to the bottom of kadai, sprinkle lil water now and then. Let it cook in a slow flame for 15-20 minutes. Add paneer, mix well . When it is done(rawness escapes), take it off the flame.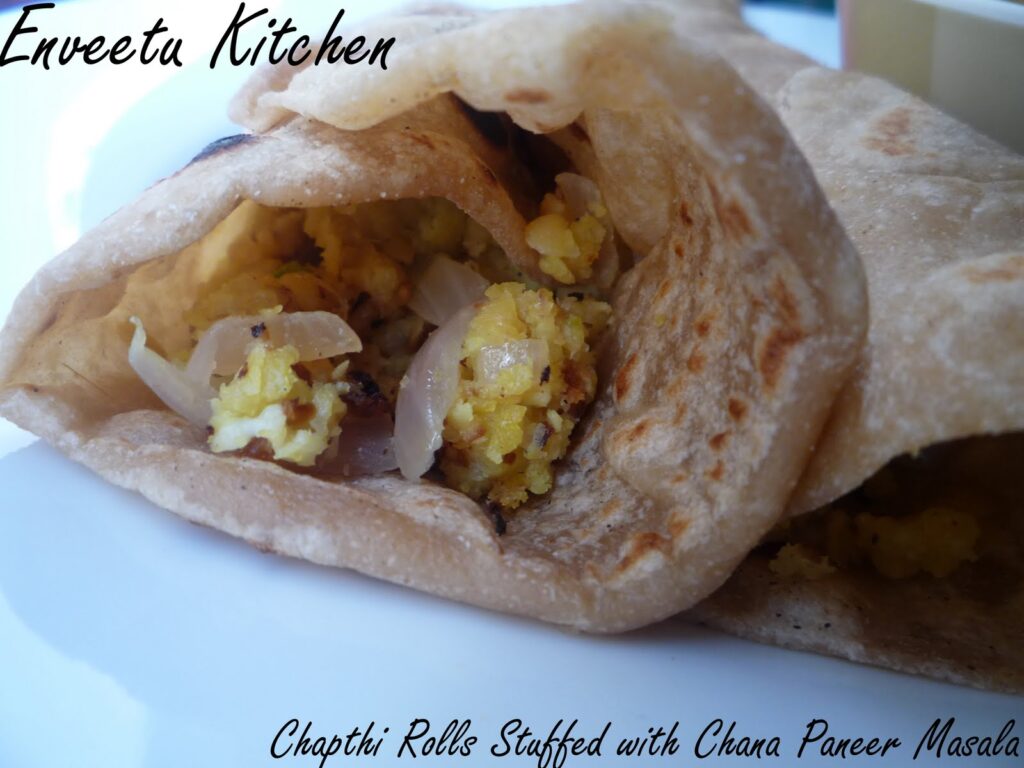 Now for making the rolls, Take a chapthi, Place 2 tbsp of chana masala, Roll and Serve.