Another week of Blogging Marathon begins and this week i chose to post on Desserts. Yes, Valli gave us an enormous Wiki Link with never ending list of desserts around the world. It is always easy to chose from 3 or 4, but to select 3 from infinity, it was tough, very tough. Every time i go through the list, i select 3 different dishes. Finally, i decided to do Indian Dessert and Inky, pinky, ponkied 3!!!
So, the first one is Kheer. Kheer as everybody knows is a milk-based dessert loaded with nuts, sometimes sugar or condensed milk. But what apart from milk is added makes the name of that kheer, we have rice kheer, poha kheer, carrot kheer, vermicelli kheer. vegetable kheer, fruits kheer, it goes on as long as your imagination.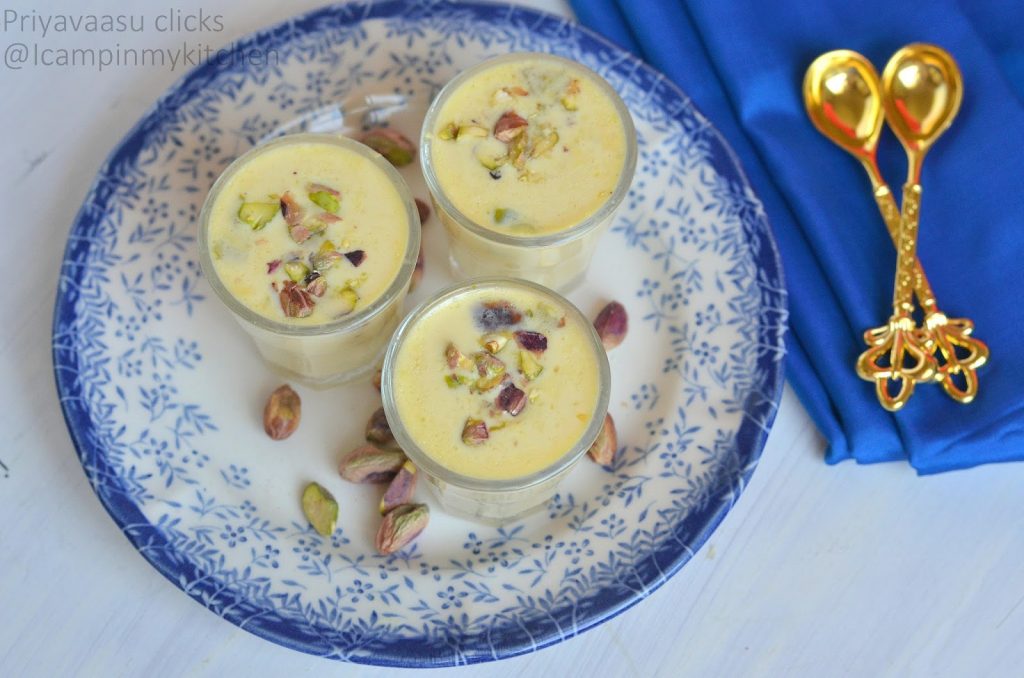 Today, i bring you paneer/chenna/chennar kheer. Soft, spongy paneer in sweetened milk topped with nuts. It is definitely a royal treat, tastes great when tasted straight from the stove, also better when served chilled.
1.5 Cups of paneer/cottage cheese (i used homemade paneer, which i had in hand)
5 cups of whole milk (for the kheer)
2 generous pinches of saffron
¼ cup of pistachios, chopped
few pistachios, crushed to top while serving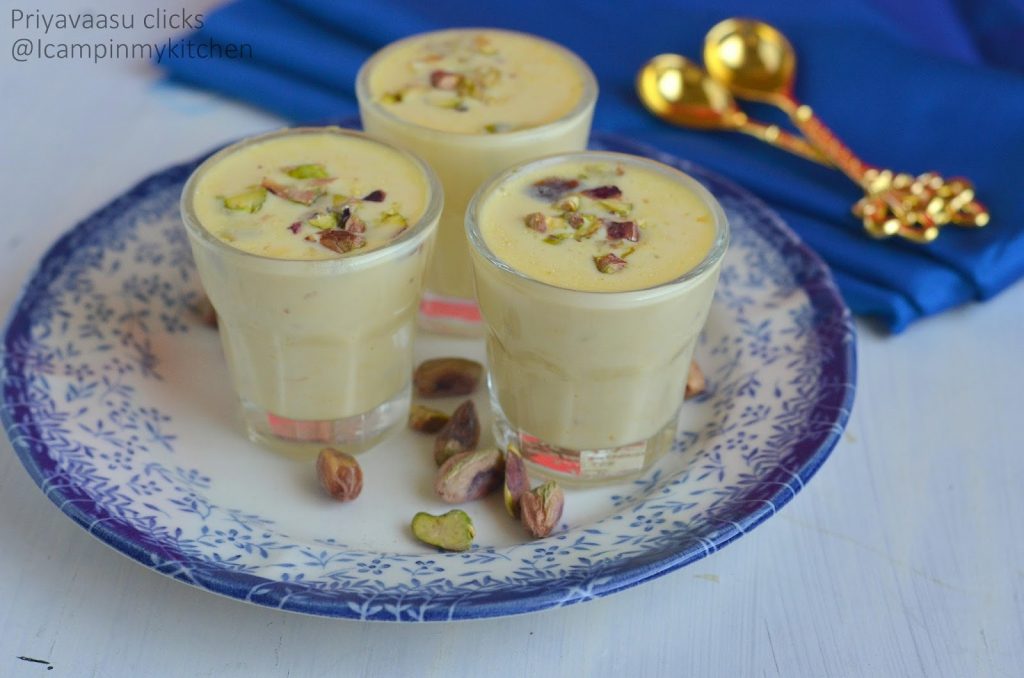 I had homemade paneer, ready in my freezer, so i used it. In case if you want to make fresh paneer, then boil 500 ml milk, squeeze a lime into it and keep stirring until the whey separates. Use a strainer, with cheese cloth, drain the whey and let the paneer sit for 30 minutes to be used for the Kheer.

Now in another heavy bottom take 5 cups of milk, cook in a medium flame for it to boil. When it starts boiling, reduce the flame to simmer and add saffron strands to this.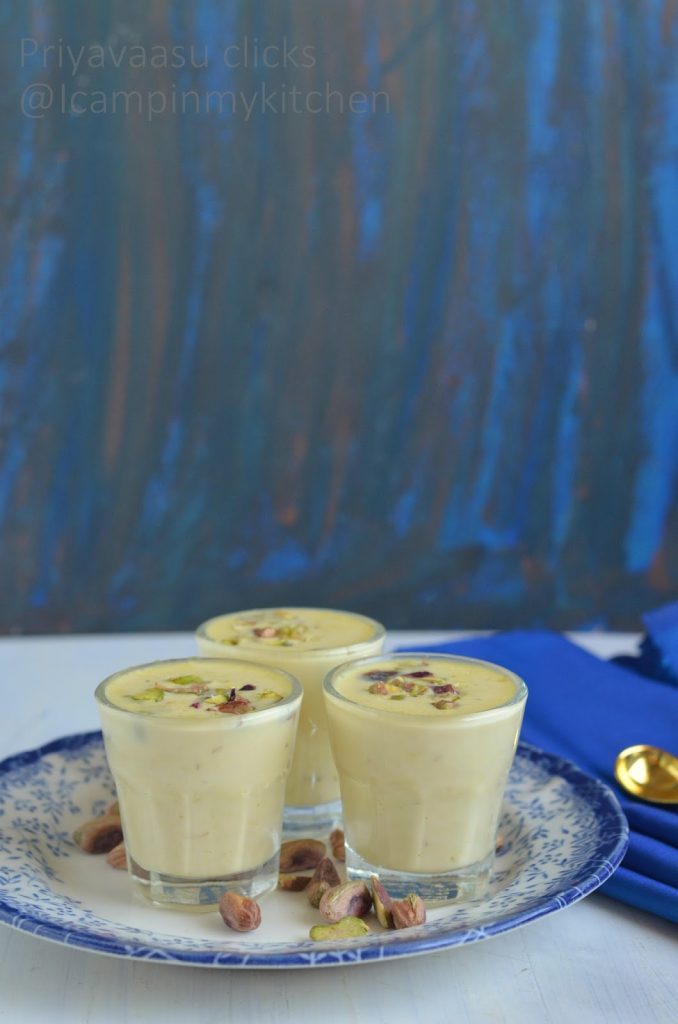 Let the milk reduce to 4 cups, while it is reducing, remember to keep the flame simmer and stir often to mix the malai/cream that forms on top and the sides. In the mean time, crumble the paneer and keep ready.

When the milk reduces to 4 cups, add condensed milk and mix well. Let it continue to cook for another 10-15 minutes. Now add the crumbled paneer to this and mix well. Let this cook until paneer swells a bit absorbing the sweet milk/ras, about 15-20 minutes in simmer flame. At this time keep the pistachios ready and add it to the kheer.
Let this be on the stove for another 10 minutes. Remove from fire and serve warm or chilled with some more pistachios on top.
Do you like the Recipe? PIN IT