Day 6 of Sandwiches and i m not getting bored, now i m thinking i should have opted for doing 26 days of sandwiches!!! 🙂 
Today's recipe, is a simple sandwich with Chutney and cheese. Chutney and Cheese, a match made in heaven. Spicy Chutney, gooey cheese and crispy toasted bread, makes your morning all the more better.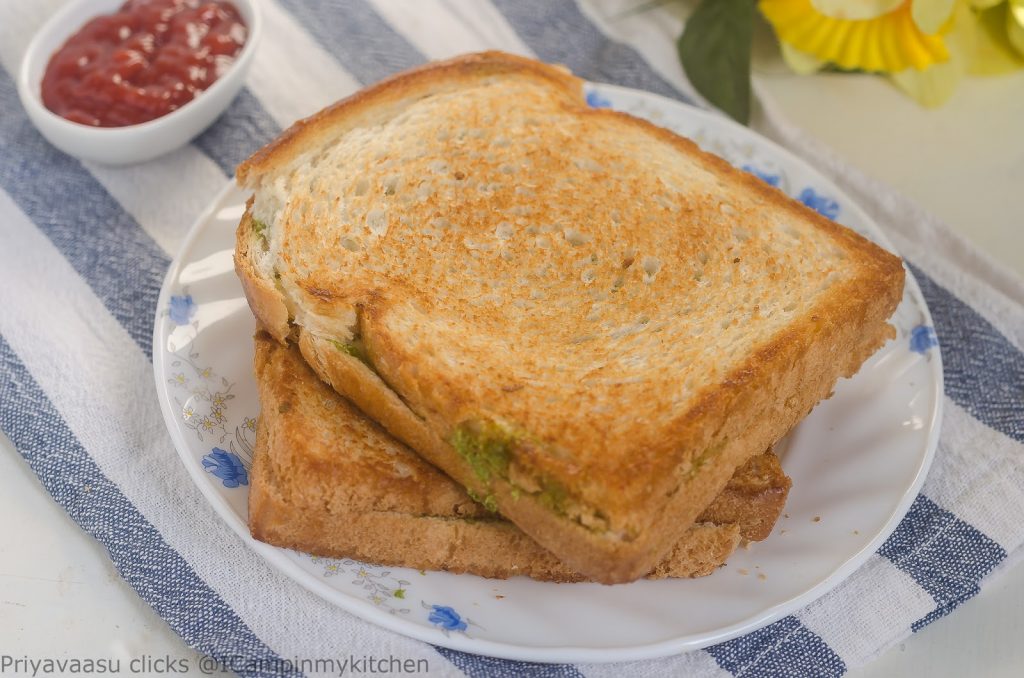 There is no recipe at all here, except for the chutney. Once you have it ready, then the sandwich zero time.If you are making this for breakfast, try making the chutney previous night,then morning will be a breeze.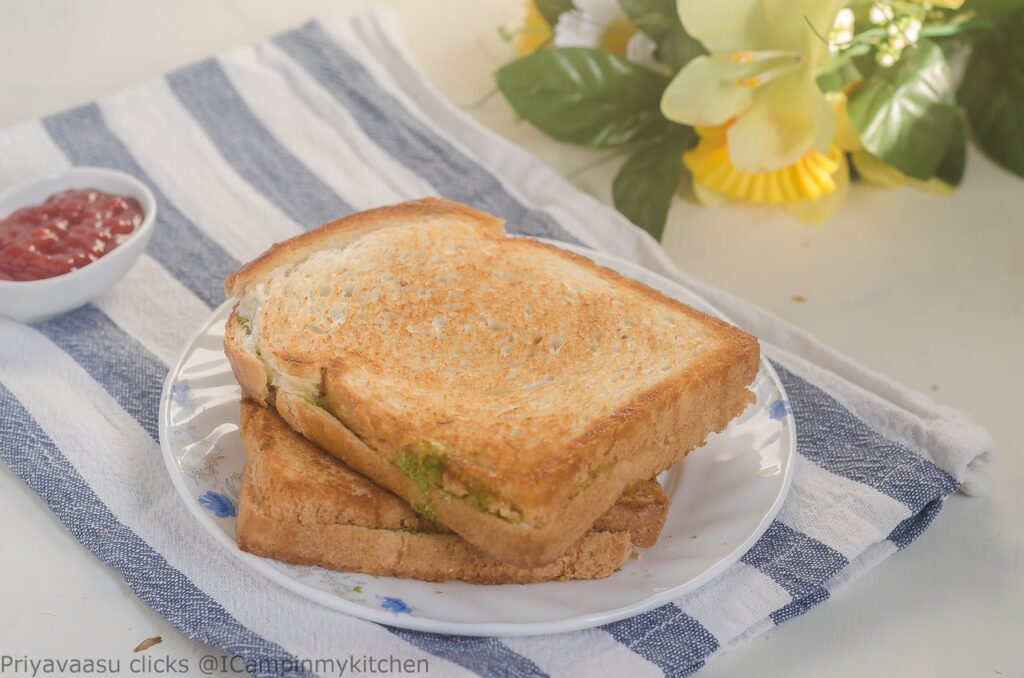 Ingredients (gives more than 1/2 cup of chutney)
For the Chutney
handful of coriander leaves
3 tbsp of freshly grated coconut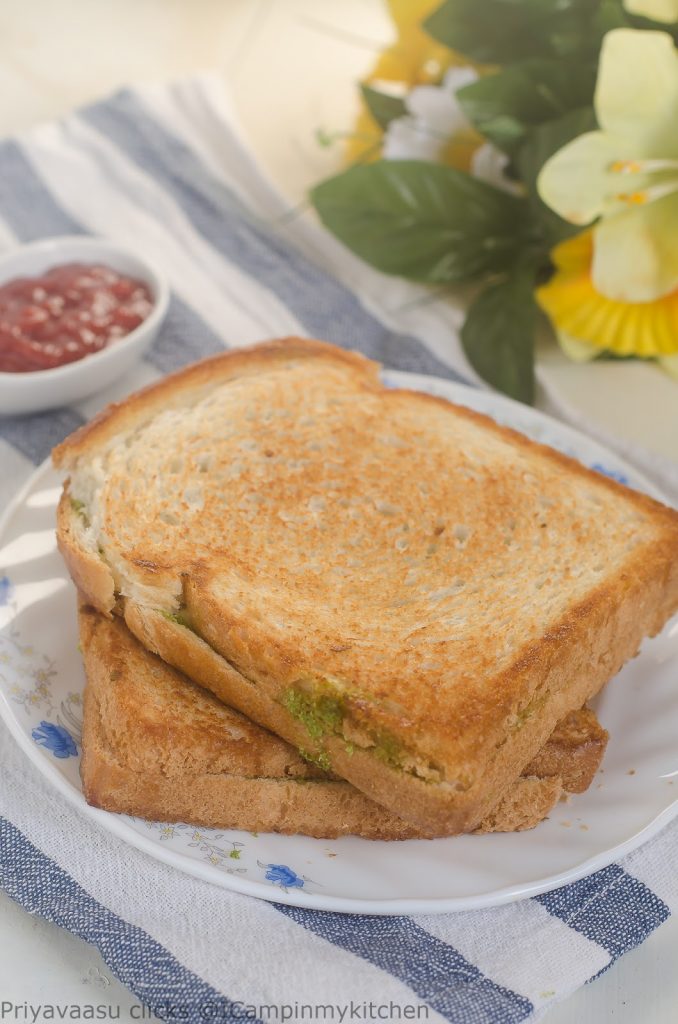 For the Sandwich
10 slices of bread (5 sandwiches)
5 slices of cheddar cheese
Method
Prepare the chutney 
Take all the ingredients given under chutney and grind them to a fine paste using 1/4 cup of water. Remove the chutney to a serving bowl.
To make the sandwich
Spread 1-2 tsp of chutney on 2 slices of bread, close them together with a cheese slice. Repeat the same for all the sandwiches.

Heat a pan and toast them until crisp with little butter smeared on both sides. You can also use sandwich grill, for a beautiful grilled sandwich.

Serve it warm. It tastes out of the world, when served straight from the grill/pan. If packed, it becomes little soggy, if possible, warm it for 15 seconds in a microwave and hog.