I can't get enough of summer coolers! I m making a new one everyday and enjoying the flavors. Today's drink, cucumber-mint cooler, i remember having this drink in a restaurant. Loved the taste and tried recreating it at home. Voila loved it! It might not be the exact same what they served in the restaurant, but it was a close match. I once made it for a gathering too, it came out good.
There is always a trial and error in balancing the taste of the drink, i prefer my drinks to have a bit strong taste of lime/lemon. Some might not prefer it that way. If you are in the later half, then start with half the quantity of lemon juice given here and increase accordingly.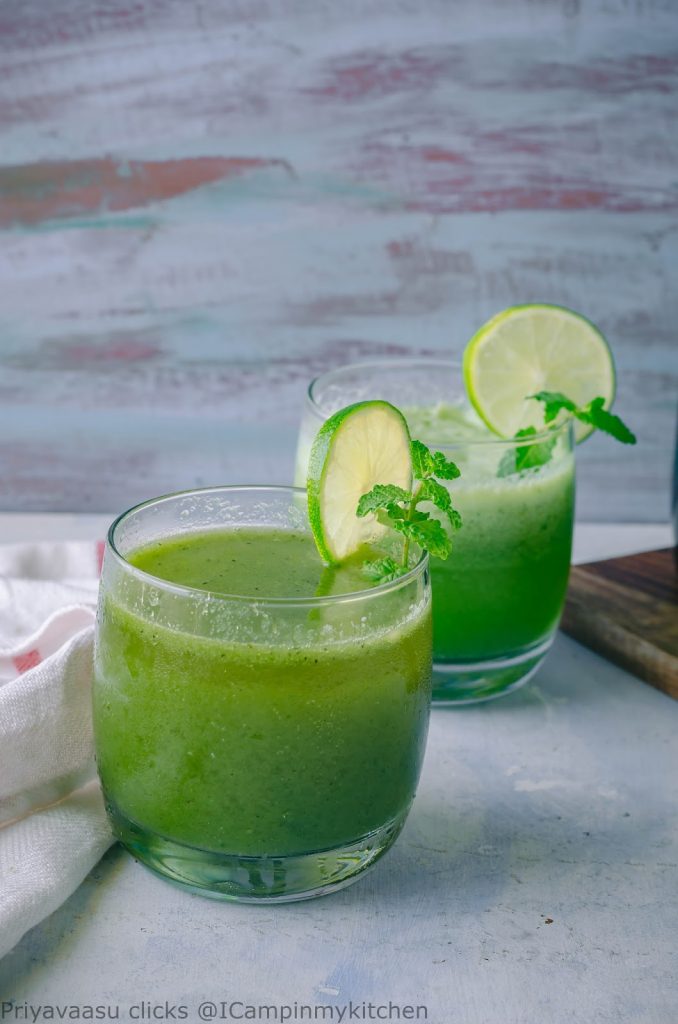 Ingredients (serves 1)
1 small lebanese cucumber
10-12 nos fresh mint leaves
juice of half a lime
a pinch of black salt
1-2 teaspoon sugar
200 ml sparkling water or soda, chilled
ice cubes, mint leaves and lemon wedges to garnish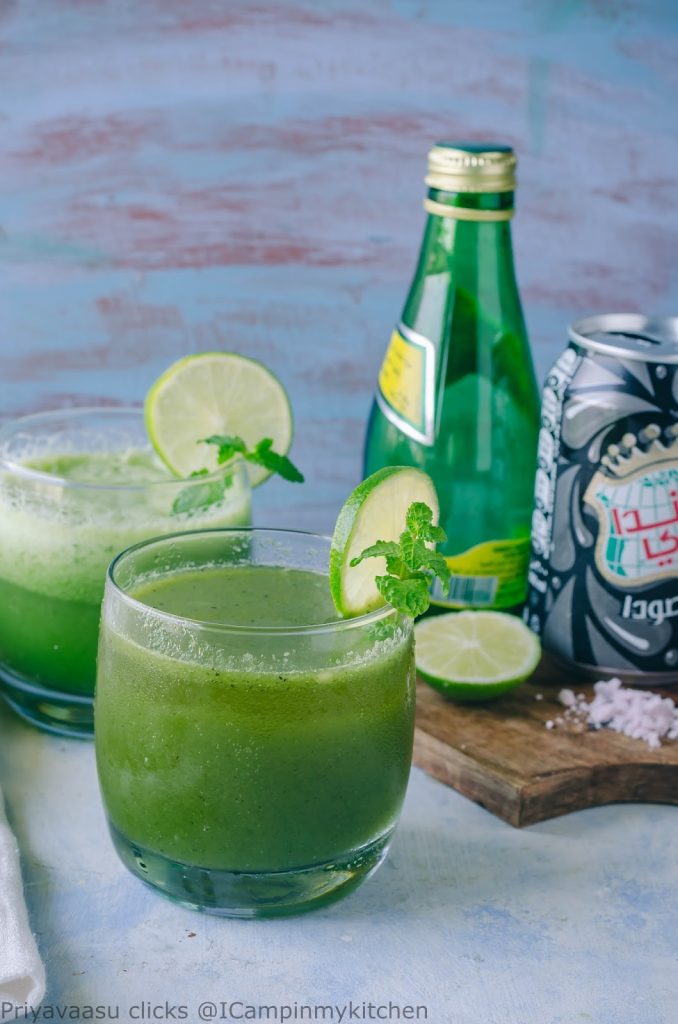 Method
Wash and chop the cucumber roughly. Take it along with mint leaves and sugar in a small blender jar. Blitz it to puree.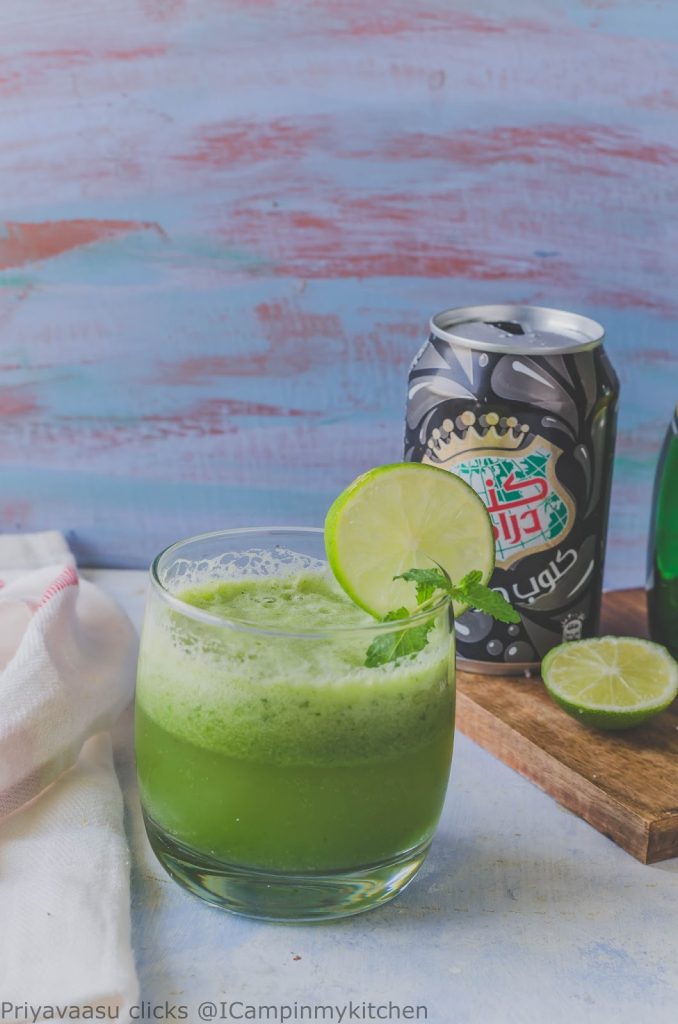 Add this to serving glass, top it with sparkling water, black salt and lime juice. Garnish with mint leaves, lemon wedges and serve immediately.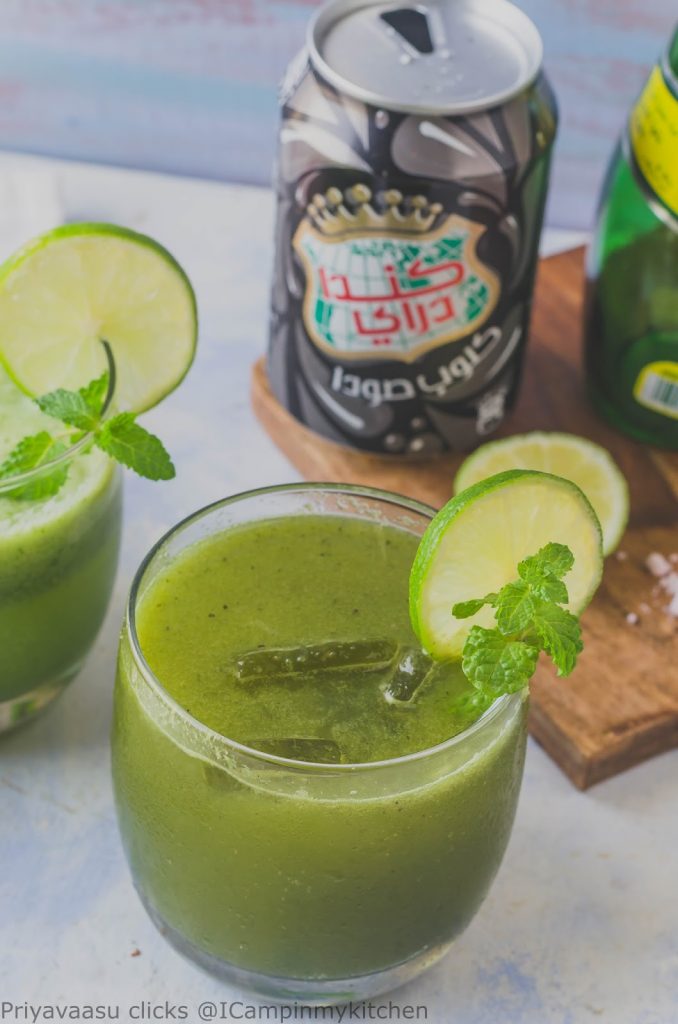 I have made it using both club soda and sparkling water. The glass with froth is made using club soda. Personally i prefer sparkling water. If you want your drink to be smooth, then strain the juice before serving.