The Groovy Gourmets, a group of super enthu bloggers, trying to cook something unusual every month. This month, Anusha of Tomato Blues asked us to put a Burger together but with a patty that is not Potato-peas!!! These days, i m having lot of Ragi-based breakfast, so thought of making a patty with ragi. That very morning, i soaked poha for breakfast for rest of the family, but added too much water, it became mashed poha!!! So made a patty with the mashed poha and some veggies added. It came out yum and paired with some Cumin-curry leaves Buttermilk, it was a filling meal!!!
Ingredients
1.5 Cups of poha/Flattened Rice flakes
½ teaspoon Red chili powder
1 teaspoon Coriander powder
½ teaspoon Pav Bhaji Masala
¼ Cup Oil for Shallow frying the Patties
hing and turmeric, each a pinch
½ cup Carrot Chutney for the spread
Some tooth-picks to hold the burger
Take Poha/Rice Flakes in a Sieve/colander and show it under running water for few seconds for the poha to get soft. Alternatively you can even soak it in water for 2-3 minutes and drain the excess water.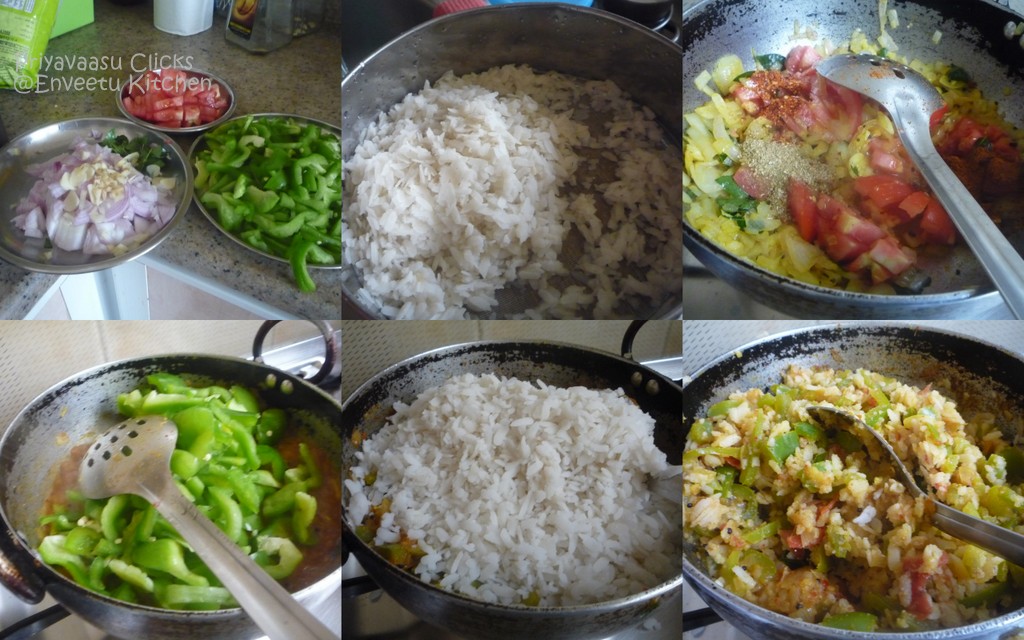 Wash all the veggies. Peel and chop ginger fine. Chop Onion, garlic and capsicum into thin slices. Chop Tomato into small cubes. 

In a Pan/Kadai, Heat 1 teaspoon of oil, splutter mustard seeds, add hing and turmeric. Next add chopped onion, garlic, ginger and curry leaves. Saute until onions are translucent.
Next add chopped tomatoes and add red chilli powder, coriander powder, pav bhaji masala, salt and ¼ cup of water. Let this cook until tomatoes become soft and until the mixture is almost dry.

Now add the chopped Capsicums and cover and cook for 8-10 minutes. After the said time, remove the lid, mix well. Add the soft poha, Mix well. Let it be on the stove for 2-3 minutes. Remove from heat. Let it cool.

When it is warm enough to handle, transfer half the contents of it onto a flat plate, add 2 tablespoon of ragi flour to it and bring it together as a soft ball. It might be little sticky, if so, wet your hands with water and do this, will be easy to handle the dough.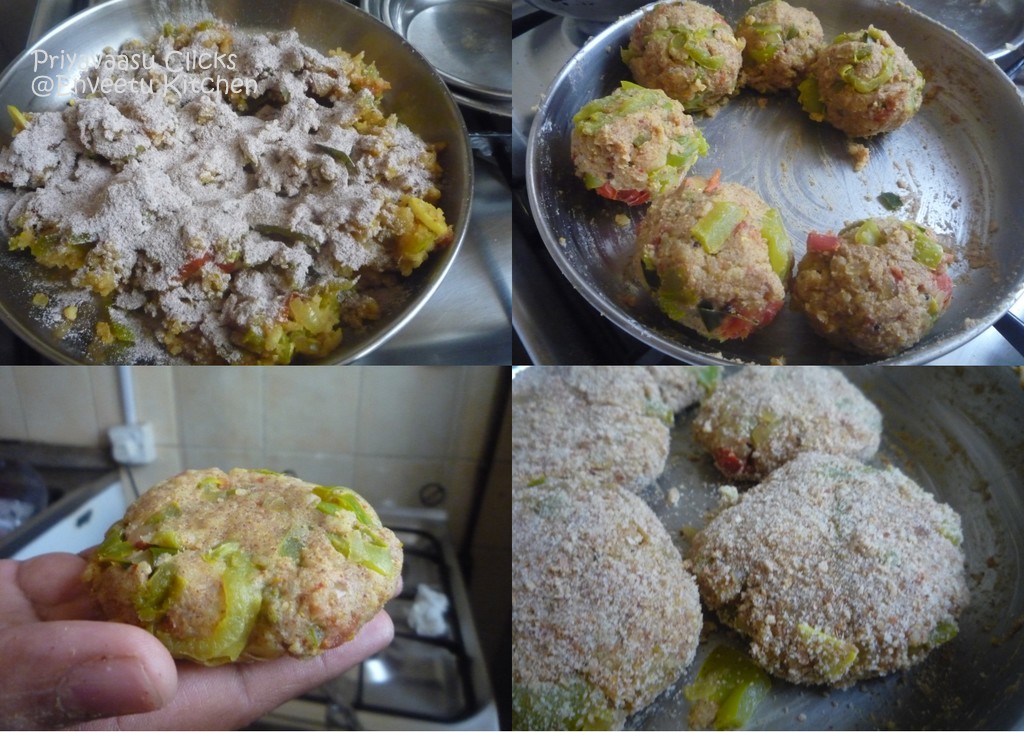 Divide the dough into 6 Portions. Each will be the size of a tennis ball.

Flatten the ball to make a patty, roll the patty over the bread crumbs. Repeat for all the 6 balls. Refrigerate for 10 minutes. While the first batch is refrigerating, do the same with the leftover Poha mixture, make 6 balls out of the second batch and patties, refrigerate them too.
Remove the first batch of patties from the refrigerator, Heat ¼ cup of oil in a Large Pan, when the oil is hot enough, slide 3 patties into it. Cook in slow flame. Flip the patties after 5 minutes. 
Cook until crisp and golden brown on both sides. Remove using Slotted spoon and drain excess oil on kitchen towel. Repeat the same with rest of the patties.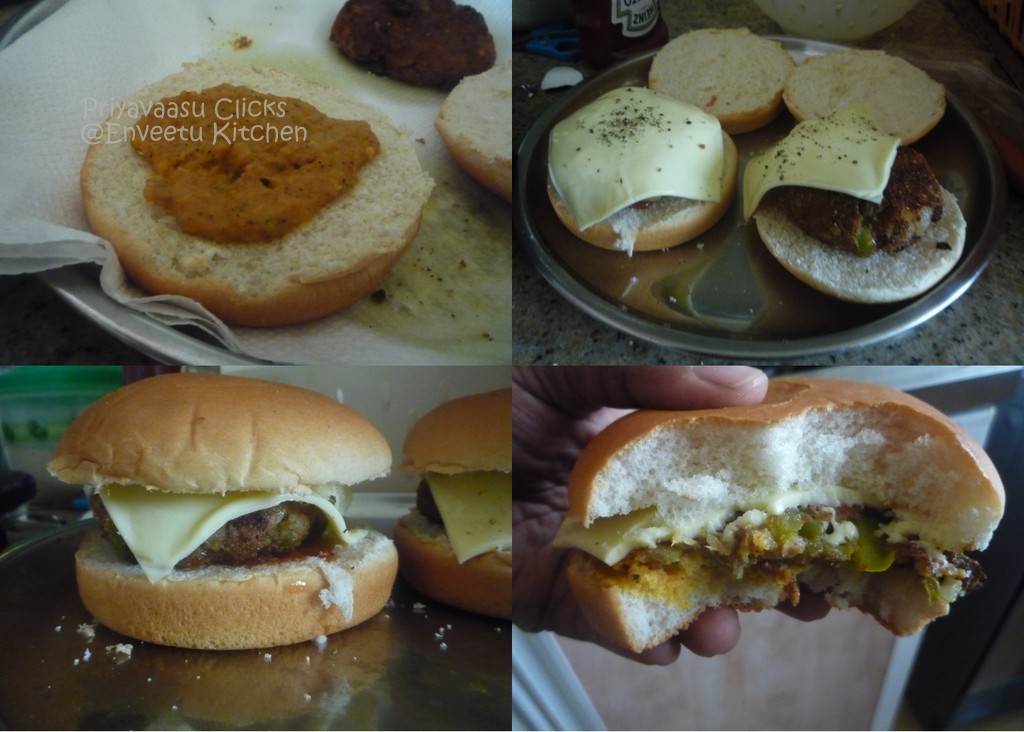 To Assemble the Burgers, Cut the burger buns in the middle, Spread a teaspoon of carrot chutney on top, place a patty, cover with a slice of cheese, sprinkle a pinch of pepper, close it with the other half of the bun. Stick a tooth-pick in the middle for the bun to hold.
Sending this to Lets Brunch on Sunday's