Many of you know that my Dear Kuttu is a Dosa Master. He loves Dosa so much, that anything stuffed inside but looks like dosa, will be accepted immediately. When it comes to dry fruits, he loves almond and cashews, Walnuts are ok if they are not bitter, But Dates, a big No, No!!! So sometimes, what i do is making a ladoo/ladoo like with all the dry fruits. So, for this Week BM Theme, i thought of sneaking that Delicious Dry Fruit Truffle into his Dosa and Make it a Dosa Sandwich!!! Sandwich Vanished, Mommy Wins!!! 🙂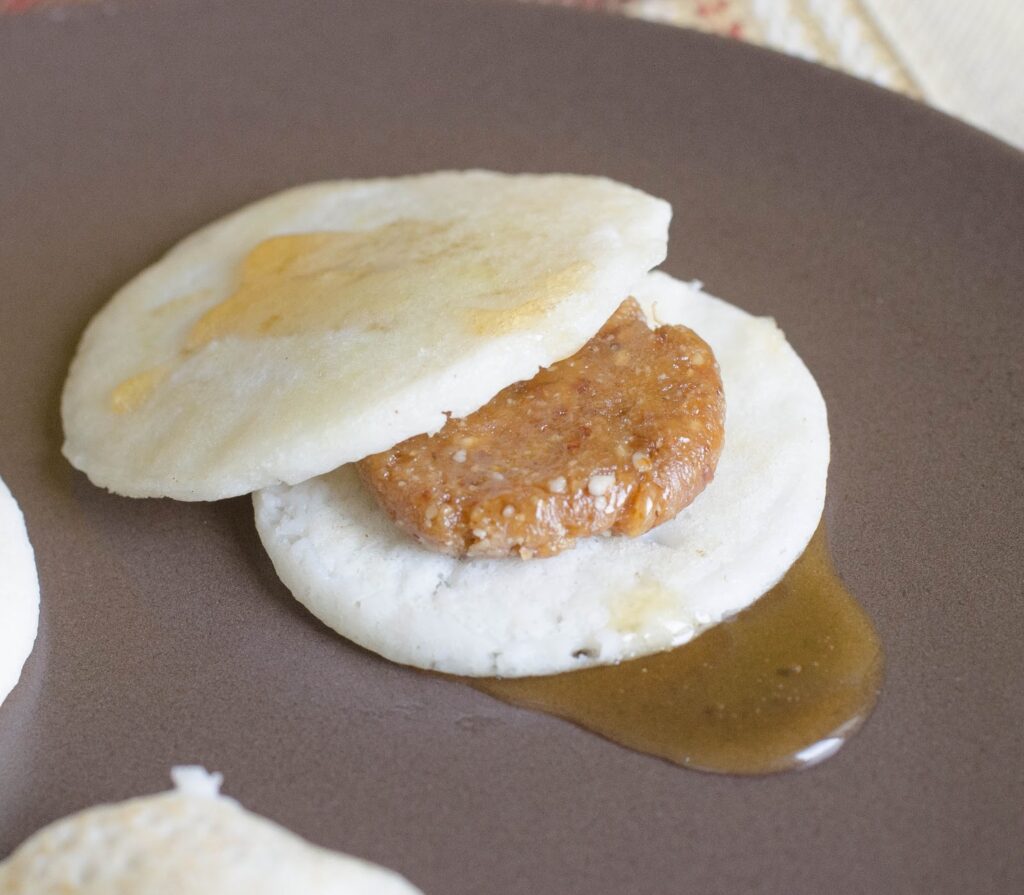 Ingredients
2-3 teaspoon Gingely Oil/Ghee for the dosa
Honey for drizzling on the sandwich
Dry Fruit Truffle
6 nos each Almonds, Walnuts and Cashewnuts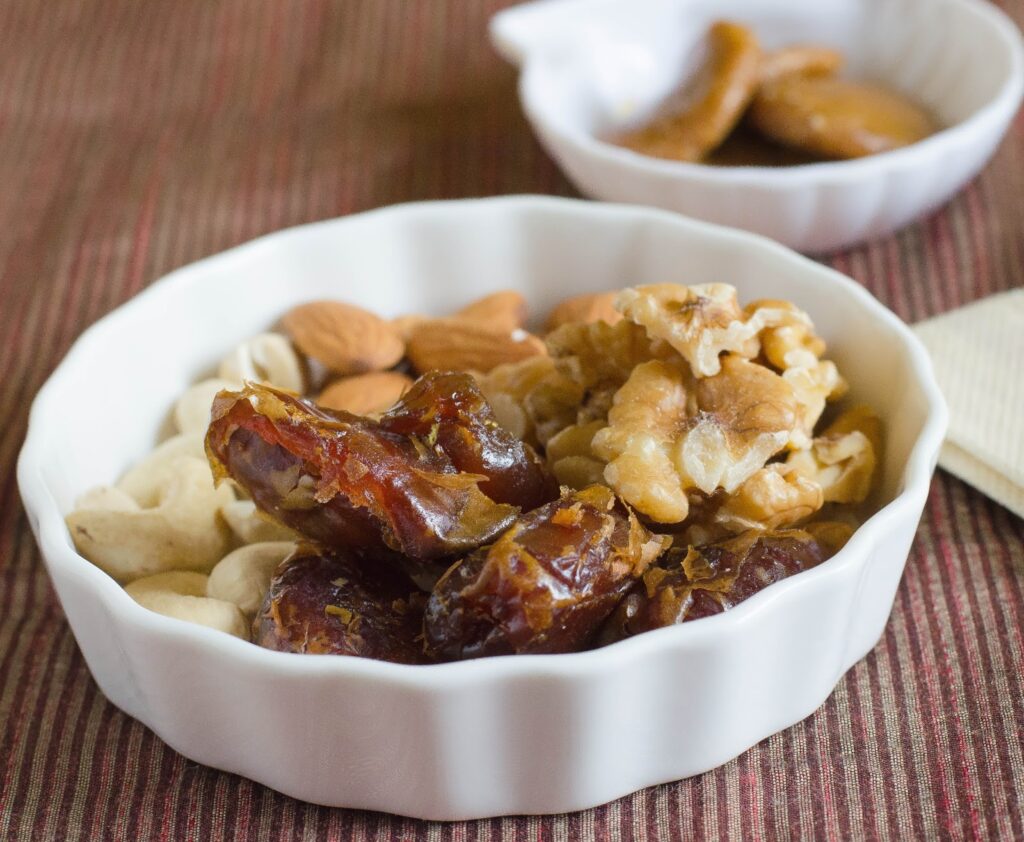 Method
For the Truffle
Take all the ingredients given under "Truffle" in a Mixer and Pulse for few minutes. This would turn them into a Soft Pilable Dough.
Turn them out on a plate and make small patties out of it. Keep aside until use.I got about seven Mini patties for the above ingredients
Making the Dosa
Heat a Non-stick pan, When the pan is ready,Take half laddle of batter and pour two small Coin-sized dosa's on the pan. At a time, i cooked 4 Small Dosa's.

Drizzle with Gingely oil/ghee.Cook on one side, Flip and Cook on the other side. Repeat the same with the 

remaining batter.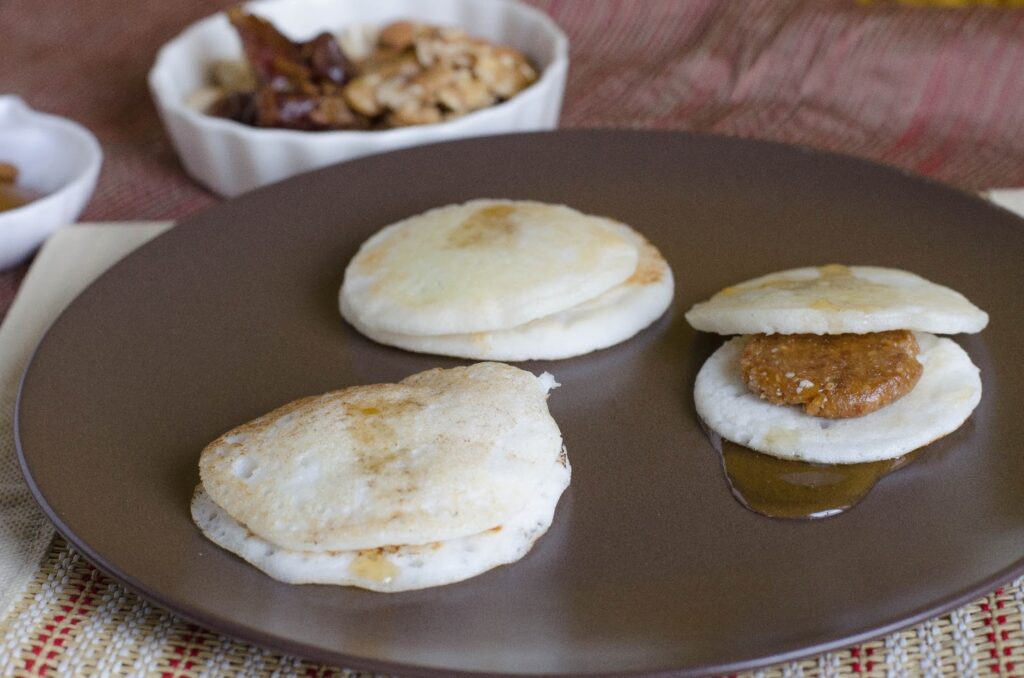 Assembling the sandwich
Place a Truffle Patty on a Dosa and close with another.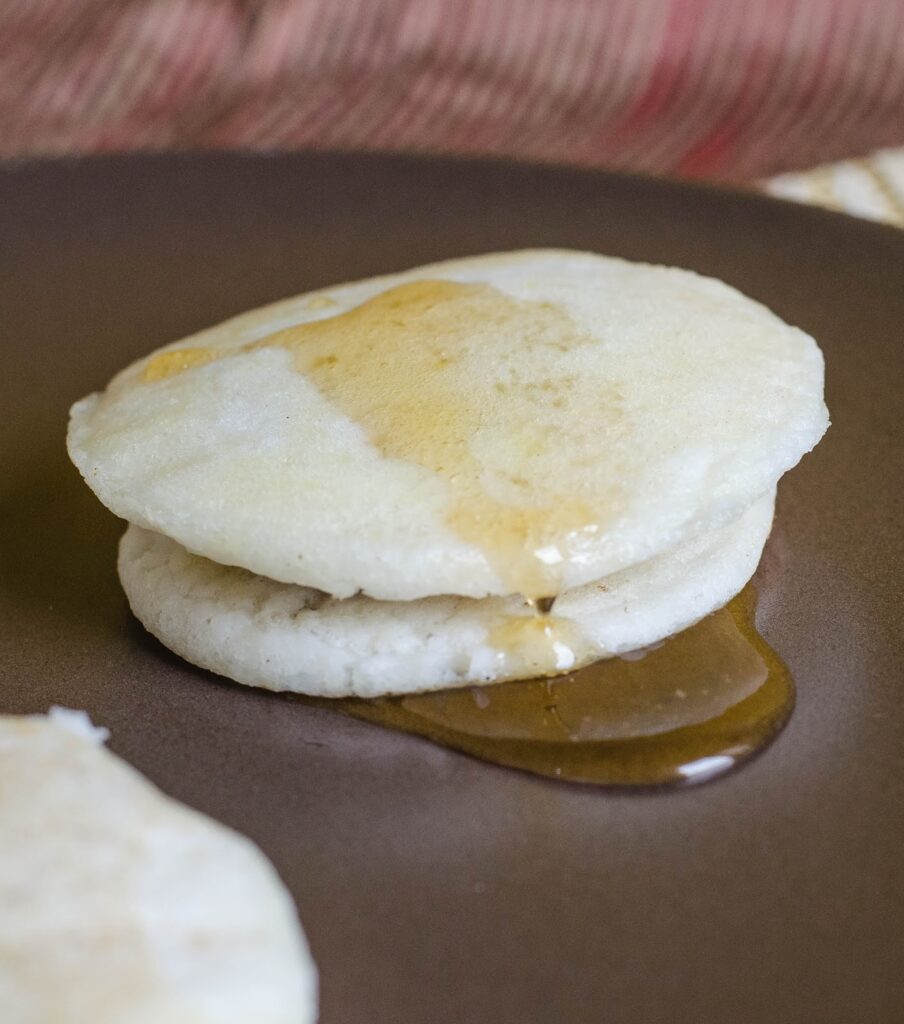 Drizzle some Honey and Serve Immediately.