I usually pack dry fruits for my kiddo's snack box every day. Any nuts is ok for him , but dates, is a big No, No!! When i say dates, he will immediately make face like that 7D witch, uhh, yucky, mucky, mushy goo!!! Now, how i can tell him the goodness of that small wonder fruit.
Something which is available in abundance here, which can be seen growing on the roadsides, during harvest season, it used to ripe and fall on the ground and people would easily reach for it, grab a few and go munching.
When i made this smoothie today, he happily slurped them without any complaints. He totally loved the chocolate and pistachio garnish on top and didn't mind when i told it has got his yucky, mucky, mushy goo, he smiled it tastes yummm with chocolate!! If you have one, who runs a mile hearing the name dates, try this, they will definitely love it!!!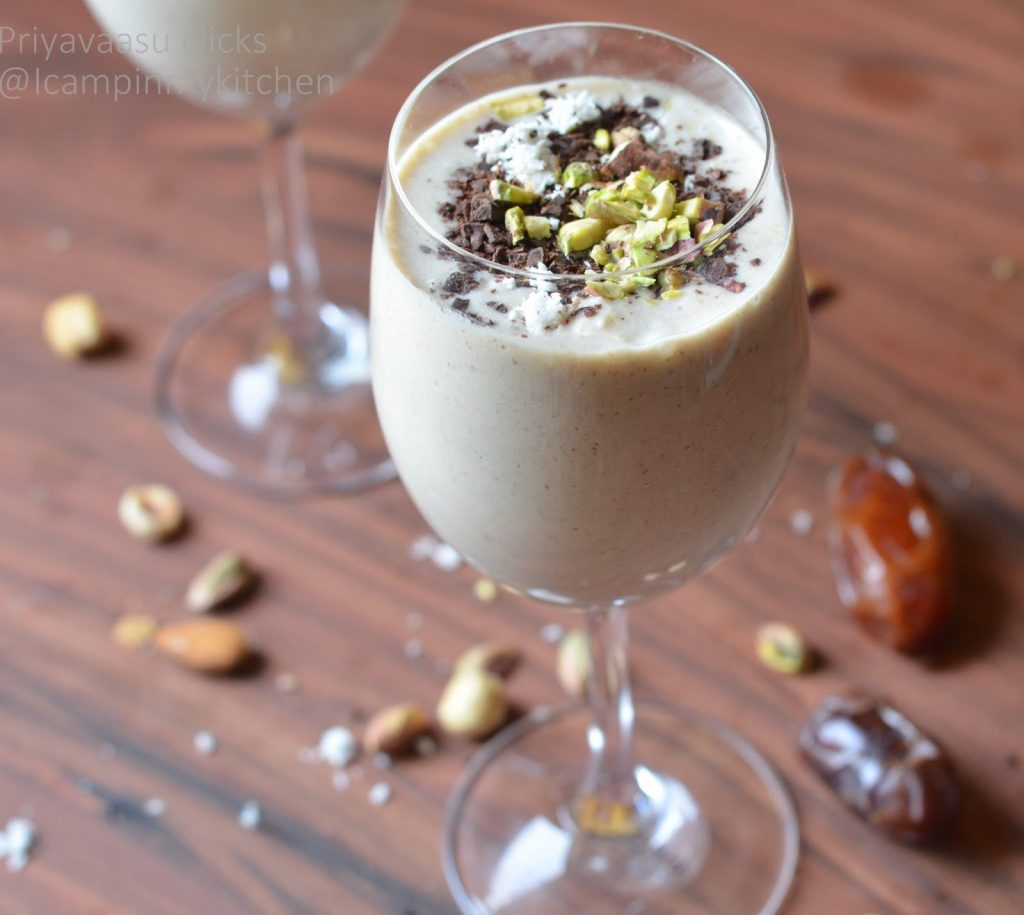 Ingredients
1.5 Cups milk (i used fresh whole milk)
5 dates, seeds removed
5 Walnuts
5 almonds
5 pistachios
5 hazelnuts (use cashewnuts instead)
1 tablespoon freshly shredded coconut
1 frozen banana, cut into chunks (can use over-ripen banana too)


For Garnish
1 square lindt dark chocolate, grated
shredded coconut
few pistachios, crushed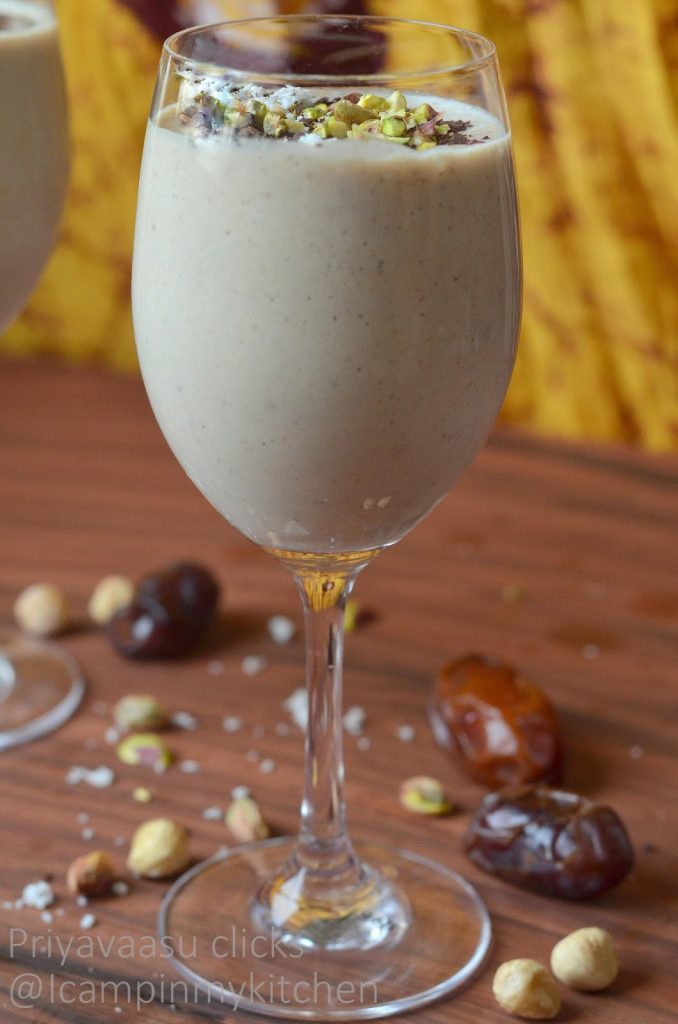 Method
Take all the Dry fruits and nuts mentioned in the list along with banana, coconut and half cup milk in a blender.Blend well until smooth

Once the fruits and nuts turn mushy,add the remaining milk and blend until smooth and frothy.

Pour in tall glasses, garnish with chocolate shavings, coconut shreds, and pistachios and serve immediately.
Notes
I have used chocolate only as garnish, if you prefer add 3 or 4 Hershey chocolate kisses while blending,