I m baking after almost 3 weeks and blogging after a month. I normally blog atleast once a week, if i m not doing BM. But this month, i didn't touch my camera and enjoyed things as such, was off the social media for sometime, felt like a welcome break.
Now after navrathri, i m trying to pep myself up, trying to be active in instagram and FB, and signed up for 4 weeks of regular BM.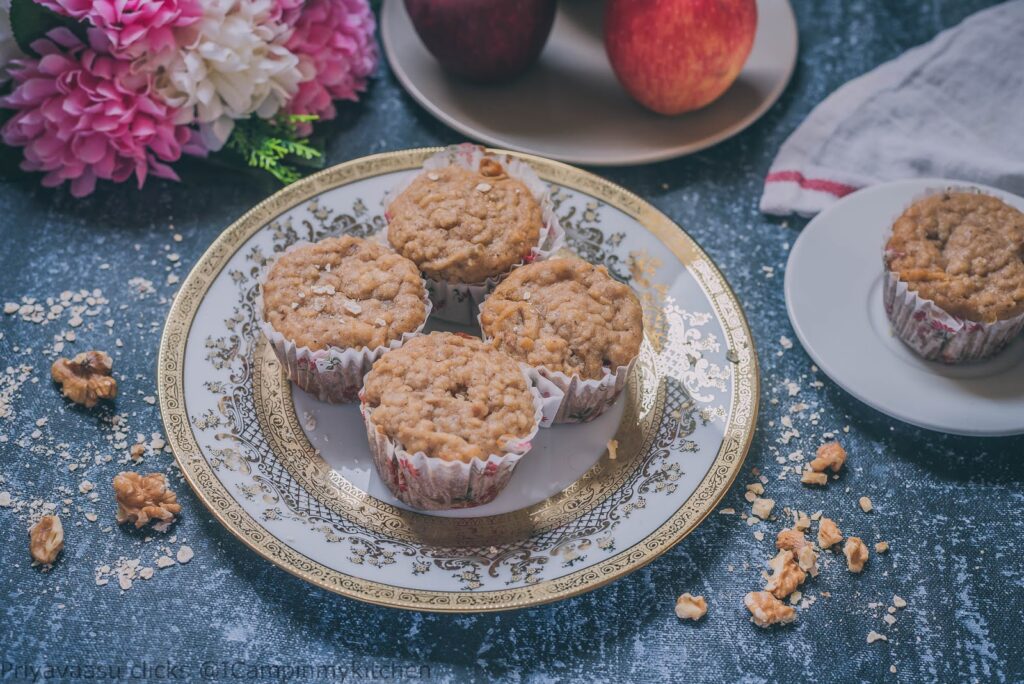 The first week theme is kids delight, +srivalli jetti is celebrating her blog anniversary this month, and she hosts october kids delight inline with that.
Here is a simple muffin, which i made for the event. Post navrathri, there are so many apples and bananas lying on the table, i have 3 big ziploc full of frozen bananas and atleast 2 dozen apples in the fridge. So you will be seeing lots of apple/banana recipes coming up in my space all this month.
These muffins are very simple and easy to make, i have used my Eggless Whole Wheat vanilla cake recipe and improvised by adding oats to it. The muffins came out moist and fluffy. They make a great after-school snack for kids and definitely a lovely treat for parties or even as a return gift. With festive season around, they will make a great edible gift to any health conscious person.
Ingredients
1 cup whole wheat flour ( i use aashirwad brand flour)
1 teaspoon cinnamon powder
½ teaspoon freshly grated ginger
2 nos royal gala apples, grated
⅓ cup of oil, any neutral oil, i used coconut oil
Preheat the oven to 180C. Grease a 12-hole muffin pan with oil or prep them with paper liners. I lined them with muffin liners.

In a large bowl take flour and oats together. Add sugar, cinnamon powder, ginger to this and whisk well.

In a measuring jug/bowl, take curd, add baking soda and baking powder to it and whisk well to combine. Let this sit for 5 minutes, it will bubble up. Add oil and milk/water to this and mix gently.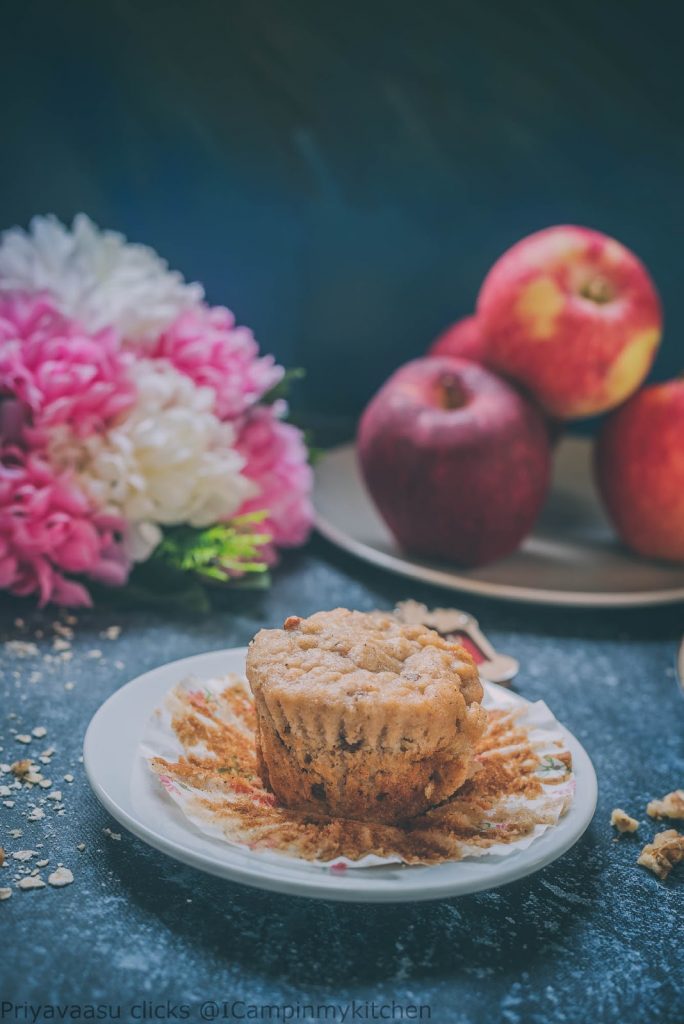 Now to the flour mix, add shredded apples, chopped walnuts and mix. The mixture will be a little clumpy.

Now slowly add the liquid mixture to the flour mix, using a spatuala slowly mix to form a homogeneous mixture.
Fill ⅔rd of each muffin hole with the batter and bake the muffins in the preheated oven for 20-25 minutes or until a tooth pick inserted in the center comes out clean. Mine got done in 25 minutes.

I baked in the gas oven, baking time vary from oven to oven, so kindly follow your oven settings.

Once done, remove the muffins from the oven, let them cool on a wire rack and store covered on the kitchen counter. It should stay good for 2-3 days, if storing more, refrigerate or even freeze it.
If serving from the fridge, warm it in the microwave fro 10-20 seconds.

If serving from the freezer, wrap them in alufoil, bake at 150 for 10 minutes and serve warm.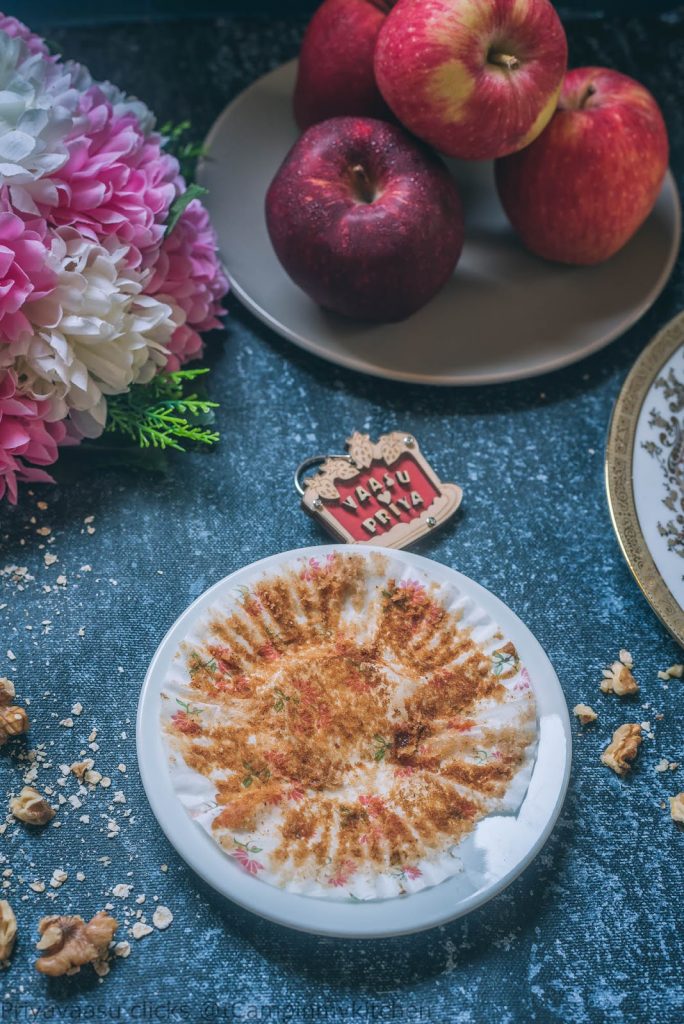 This is for Srivalli's Anniversary Celebration, with Kids Party