I always end up with lots of apples and bananas after navrathri, i m sure it must be the case with many who keep golu. Bananas atleast i freeze them to be used later in smoothies. But with apples i don't know what to do? How much can we eat, and how much can we cook?
This time, i just shredded all the apples around a dozen of them and made into a jam, nothing fancy, just a normal homemade jam, with lots of spices. It tasted a bit like halwa too, this way you get to satiate your sweet tooth too.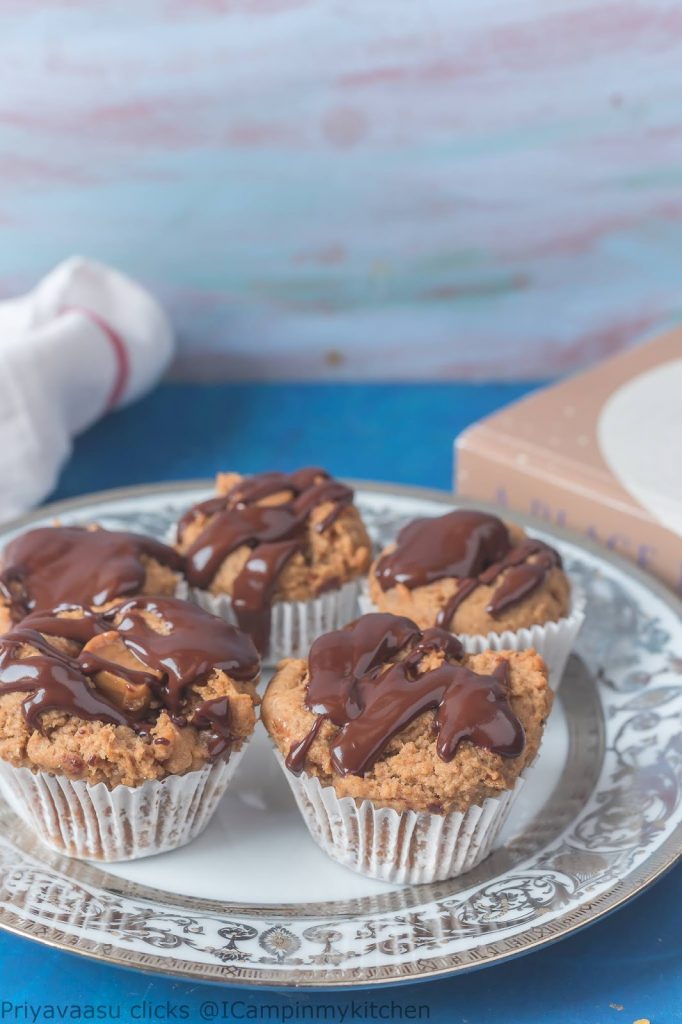 Okies i still have some leftover apple jam, so decided to make them into muffins for the bake-a-thon. These muffins are not the fluffy kind, these were a little bit dense, but a nicer dense, not the cardboard-y dense. Every bite bursting with the flavors of the apple jam and the warm spices added to it. To top it more, i inserted a caramel fudge candy into each muffins to get that warm gooey caramel when you enjoy the muffins warm. These are perfect breakfast muffins, if you chuck the caramel, since i made these for kids, i thought why not? Make these for a quick evening snack to surprise your lil kings/queens at home.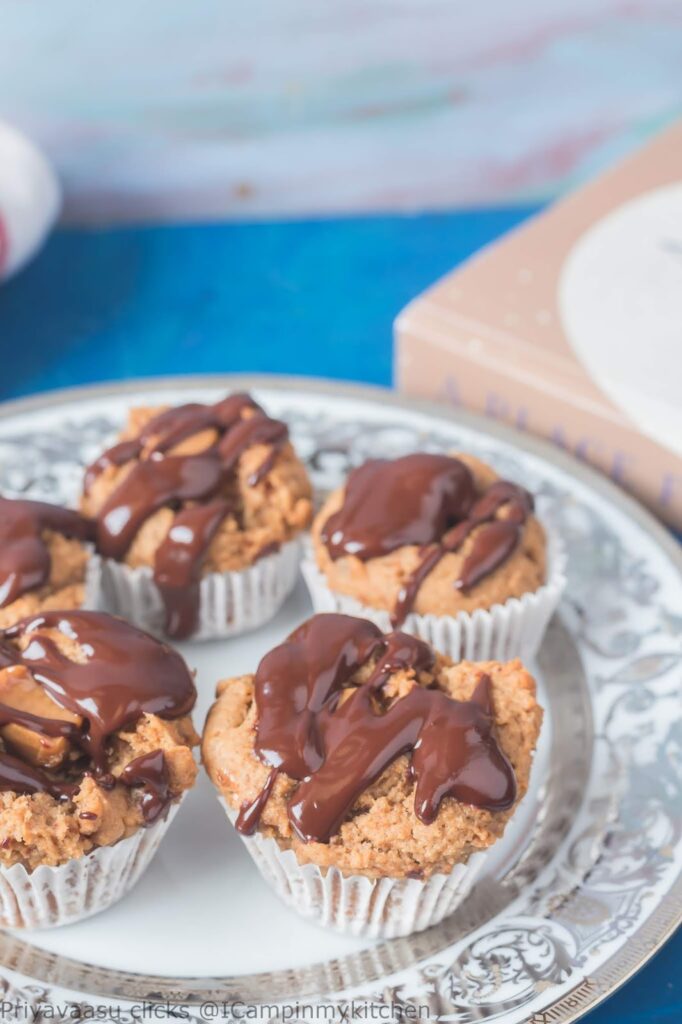 Ingredients
¼ cup sugar ( i didnt add sugar at all, as i felt the sugar in the apple jam was well enough)
½ cup butter milk
8-10 nos caramel fudge toffees
For the Apple Jam
1 teaspoon cinnamon powder
2 pinches of nutmeg powder
2-3 cloves pounded
½ teaspoon ginger powder
Method
Wash, peel, core and shred the apples. In a sauce pan, add butter, next add the shredded apples, saute it.

Next add the spices and sugar and mix well. Let this cook in slow flame, until all the liquid is absorbed. Once done, cool it completely and use it in the cake. If not using immediately, store it in an air-tight container in the fridge.

This can be used as a spread on breads/roti's, tastes delicious.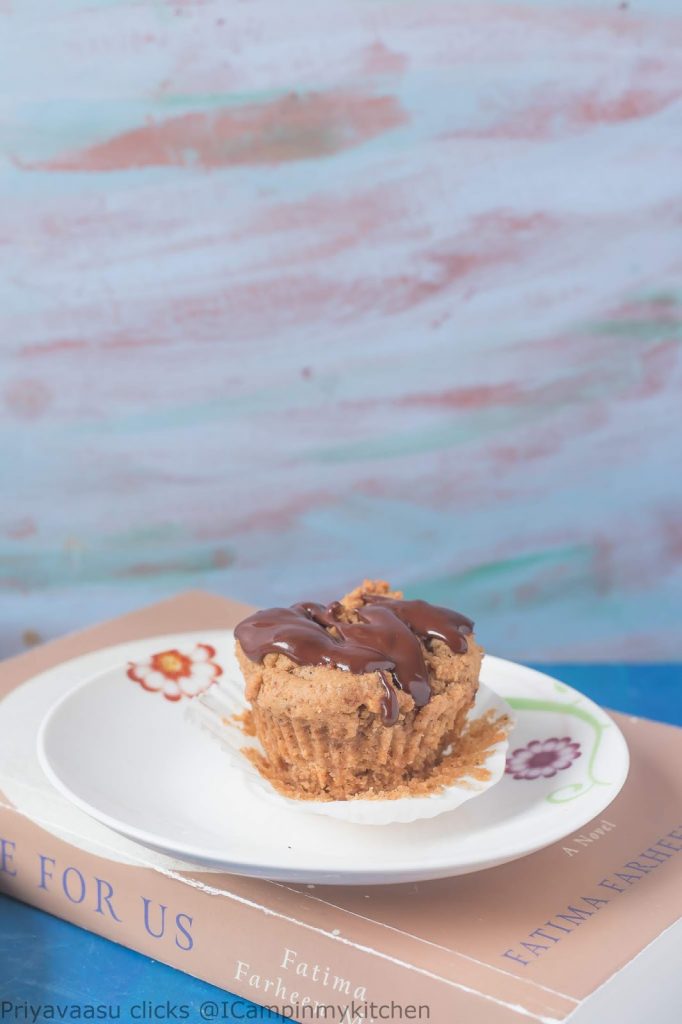 Method for the muffins
Preheat the oven to 170 C and line the muffin tray with liners. I got around 8 medium-sized muffins for the above measurement.

Sift together flour, baking soda and baking powder. Since i have added all spices to the apples, i didn't add any spices to the flour mix.

In another bowl, take the apple jam, add oil and buttermilk to it and whisk well to a smooth liquid, it won't be runny, but a smooth wet substance. To this add the flour in batches and using a spatuala mix the contents to smooth batter.

Take care not to mix vigorously and mix in single direction and see to that no white flour is left in the batter. The batter would be thick, so you have to spoon the batter into the moulds. If you feel it is very thick, add 2-3 tablespoon of water/milk/buttermilk to it and mix again.

Using an ice-cream scoop, scoop the batter into the prepared muffin holes. Fill ¾ of each hole. Stick a caramel fudge candy in the middle of the muffins. I left a little of the candy to peep out of the muffin.

Bake the muffins in the preheated oven for about 40-45 minutes or until a skewer inserted in middle comes out clean, in this case you might get some gooey caramel!!
Remove the muffins from the oven, let it cool on the wire rack, serve them warm. To enjoy the gooey caramel, the muffins must be served a little warm. If they are pretty cool, you might taste chewy caramel, in that case warm the muffins and serve.

Both the kiddos wanted some chocolate on top so i drizzled a little ganache on top and served.