Very simple salad that can be served as a dessert too. I make this salad often, particularly when i have loads of fruits in my fridge, that happens after every pooja or party at home. Especially, after navrathri, i always end up with tonnes of fruits, even after giving away as much as i could to my friends, and acquaintances.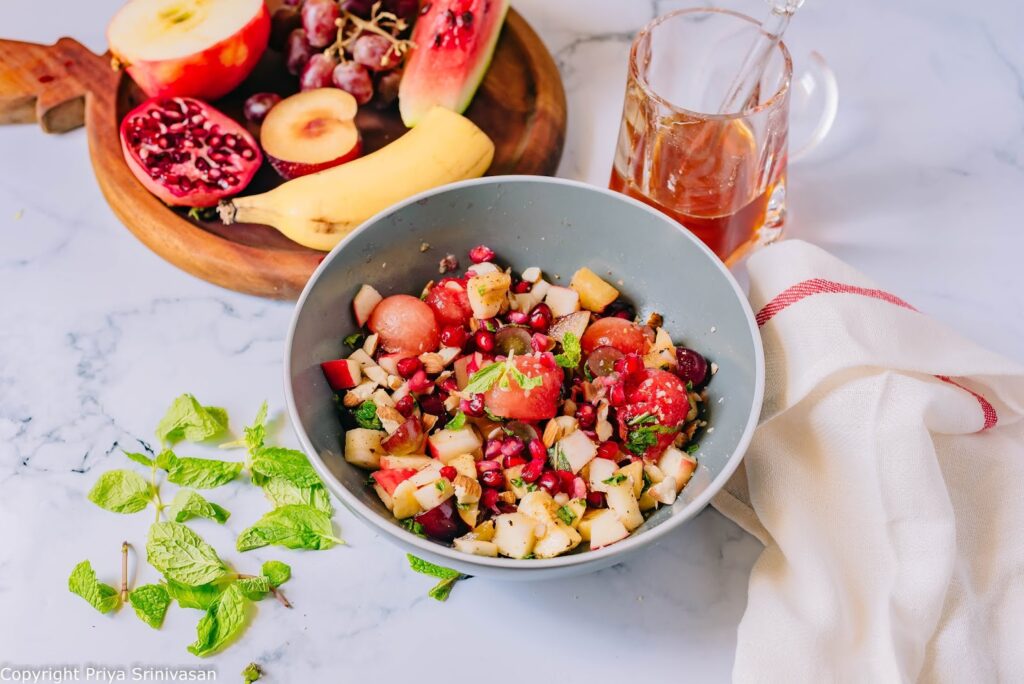 So, at those times, this colorful and zesty fruit salad comes to my rescue and my hubby is a huge fan for fruit salads, he can skip a meal enjoying  a bowl of this. I usually add only honey and a dash of pepper to my fruit salads. But recently i came across this honey, lemon & mint dressing.
Oh my god, what a zingy and zesty dressing, definitely try this one and you will never make a fruit salad without this dressing!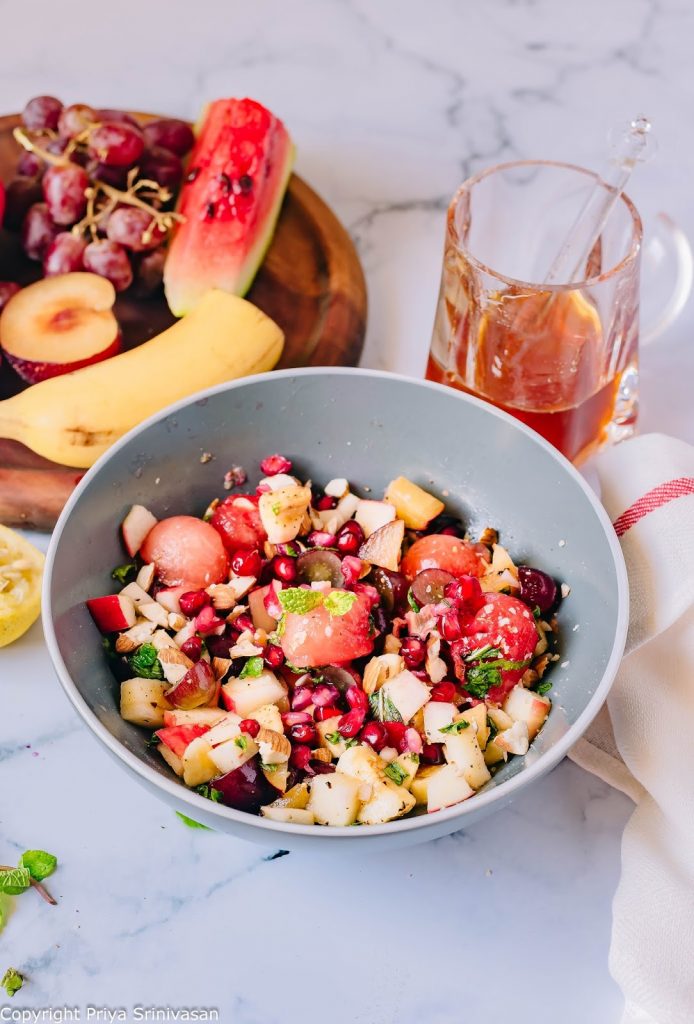 I actually strained the last drop of dressing that was left in the bowl after relishing the fruit salad, oh god, it tasted so good,you can actually slurp it with a spoon separately.  The pepper and salt gives a nice burst of spice and adds a nice balance to the zesty dressing.
The advantage of this salad is, you can use the most soggiest and almost dying fruit into this.
This colorful fruit salad, can be enjoyed as such or used in sandwiches or served with a big scoop of your favorite ice-cream for a relaxed weekend dessert. 
Ingredients
handful of red grapes
arils of ½ a pomegranate
few scoops of watermelon
handful of mint leaves chopped fine or 2 pinches of dried mint (i used dried mint)
Method
In a small bowl mix together all the ingredients of the dressing. Keep it refrigerated until use.

Wash all the fruits, chop banana, plums, red grapes. Remove the arils of the pomegranate. 

Use a melon-baller and scoop the watermelon.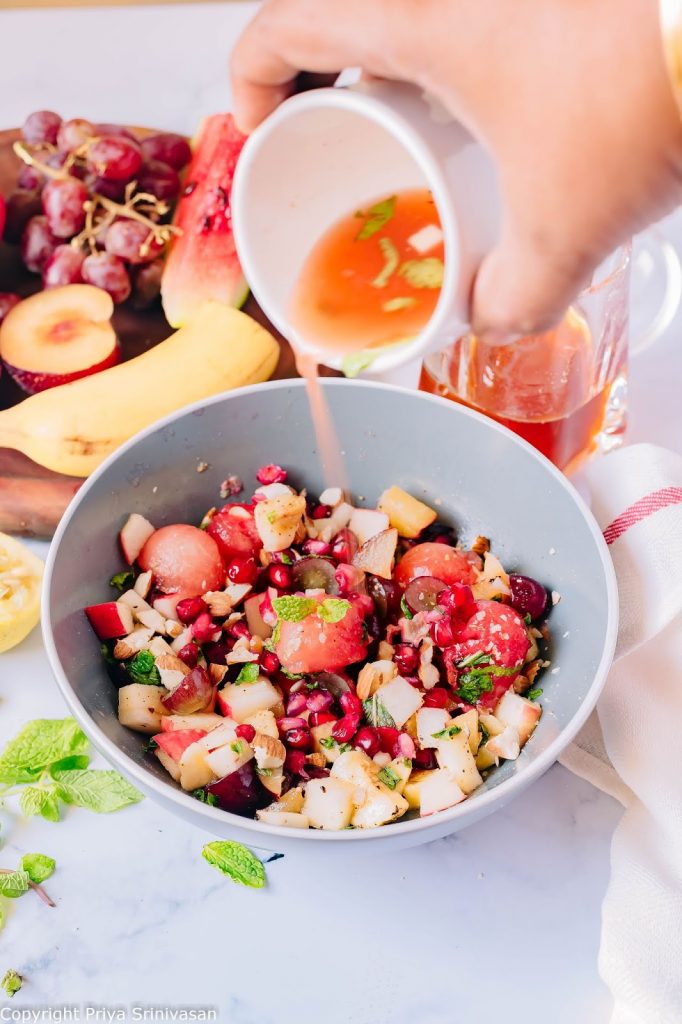 Toss all the fruits together in a bowl, pour the dressing on top, toss well. Let the salad sit for 30 minutes minimum for all the flavors to mingle well.

 If you are planning to make ahead, refrigerate the salad, remove 30 minutes before serving, add the dressing and serve. 

Before serving,  add the almonds, powdered pepper ,salt and serve. 

Serve it right and enjoy your Dessert.