For the Last day of the BM, i tried Kesar Nankhatai from US Masala. This Recipe has been in my To-do List for a very long time.  I followed the Recipe to the word!!!! Loved the end result, The Flavor of Kesar/Saffron was lingering in the entire house. Half-a-Dozen Cookies vanished the moment it was ready. My Hubby Loves the flavor of Saffron/Kesar, he was so delighted to taste them and asked me bake a batch for his Office!!!!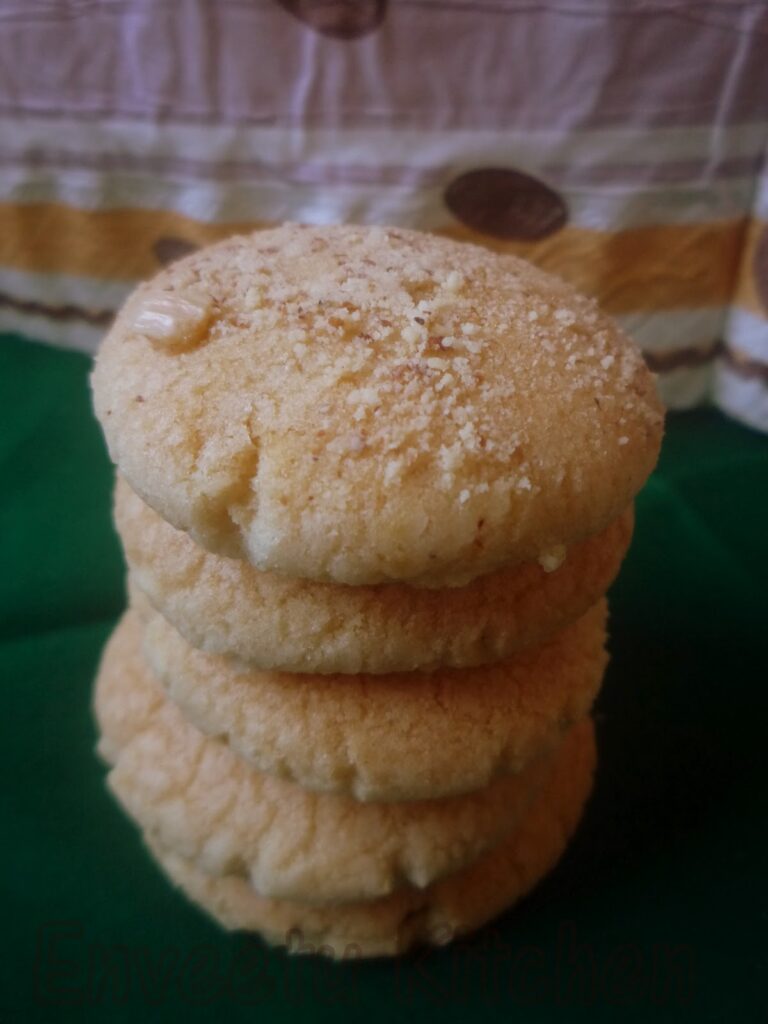 Ingredients
1 and ¼ Cup All Purpose Flour
½ Cup + 3 tablespoon Powdered Sugar
¾ teaspoon Cardamom Powder
½ teaspoon Baking powder
¼ teaspoon Baking Soda
Salt a pinch
7 tablespoon Melted Ghee/Clarified butter
2-3 tablespoon of Milk
½ teaspoon Saffron, powdered 
Chopped nuts for topping


Method
Preheat the oven to 180C. Line a baking sheet with parchment paper.

Sieve the flour, baking powder, baking soda and salt together into a mixing bowl. Add the rest of the ingredients except the ghee.

Add ghee, a little at a time, while mixing and kneading the dough until you have it the consistency of smooth pliable dough. You should be able to make a smooth ball without cracks. 

Cover the dough with plastic wrap and refrigerate for 15-20 minutes.

Divide the dough and Shape them into round balls and flatten them a little between your palms. Garnish the top with chopped nuts/

Arrange them on the baking sheet 1" apart, nut side up. Bake in the pre-heated oven for about 15 -18 minutes or until they turn light golden color. The cookies expand while baking so do keep it 1″ apart.

Take them out of the oven and let them cool to room temperature.