The toughest theme in our Blogging Marathon, is the bookmarks theme! Duh! As a foodie, anything that catches your eyes and thrills your senses, you bookmark it, pin it, yum it! This happens almost every day, every hour! Thanks to FB intelligent feeds and google intelligent algorithms, they identify our pattern so well, our feeds are filled with 1 minute food videos, which is also getting saved and FB reminds me, every now and then, you have so many unopened saves!!
To choose 3 posts from that huge bookmark ocean is such a pain, my mind was like a kid in a candy store, but with a strict mommy by my side!
Finally i chose 1 for today's post, i haven't decided what i m going to make tomorrow and the day after, let us cross the bridge when it comes.
So, going to today's recipe, the word kuluki is the reason i m dragged to this recipe, yeah, like that word kuluki, meaning shaken, like how a bartender shakes the drink!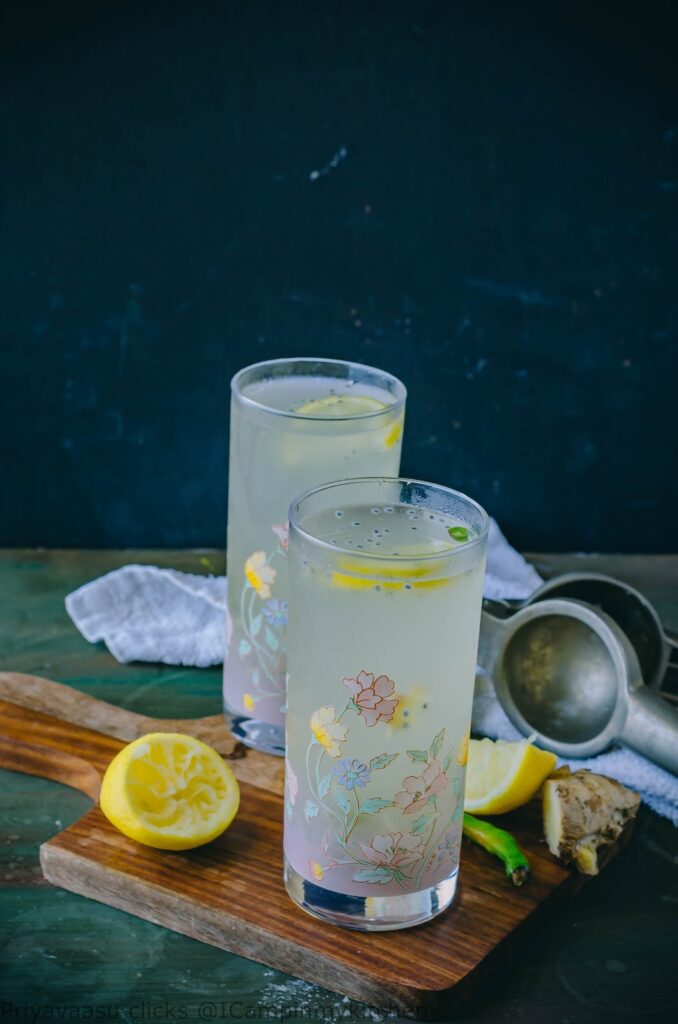 It was interesting to read the story how the sharbath became so popular in God's Own country - Kerala. Few tourists, taught a street vendor shaji - fondly called shajika how to make this sharbath and he sold it for just 5 rs and that simple drink became a rage. Do check this page and read about the sharbath that shook the world
It is a simple lemonade recipe, some recipes i came across in the net, use basil seeds,and some don't. I don't claim mine to be an authentic kuluki sharbath. I love the basil seeds in the lemonade, so i have added them. Also the chili and ginger adds a nice zing to the drink , if you don't prefer the slight tinge of spice, omit them. It is a fantastic drink to enjoy on a summer day.
juice of one large lemon (approximately 2-3 tablespoon of lemon juice)
2-3 tablespoon of sugar/honey/agave
1 teaspoon sabja seeds/basil seeds
½ teaspoon freshly shredded ginger, optional
½ a green chili, finely chopped, optional
a dash of salt and pepper
Ice cubes and lemon rinds for serving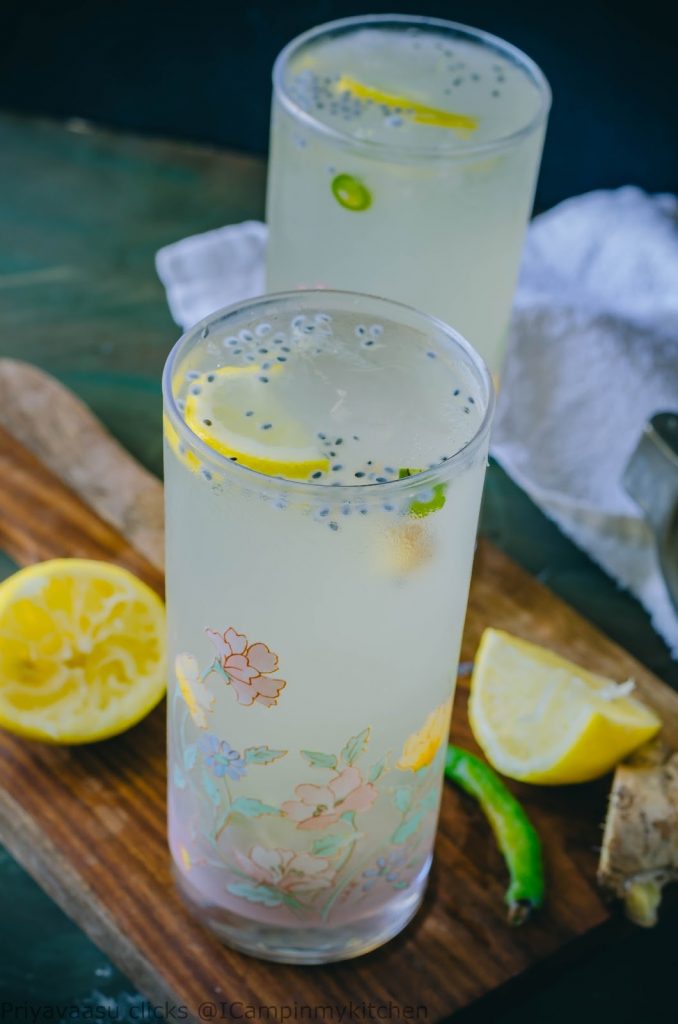 Soak sabja seeds/basil seeds in 2-3 tablespoon water for 10 minutes. It will absorb the liquid and swell up beautifully.

In a large pitcher, add lemon juice, flowered basil seeds, 1.5 cups of cold water, add shredded ginger, chopped chili, sugar, salt and pepper and shake to mix well. i used my immersion blender jar with lid for spill-proof shake.

Taste the lemonade, adjust water according to your taste. The chili and ginger adds a nice a flavor, but if you don't prefer avoid them.
To serve, fill tall glasses with lemonade, add a lemon wedge, few ice cube and serve it chill.

Check out this delicious Shikanji , if lemonade's are your favorites