A week has passed, since we started the Cooking Carnival 2016. My Menu for this week is still the same, Sandwiches.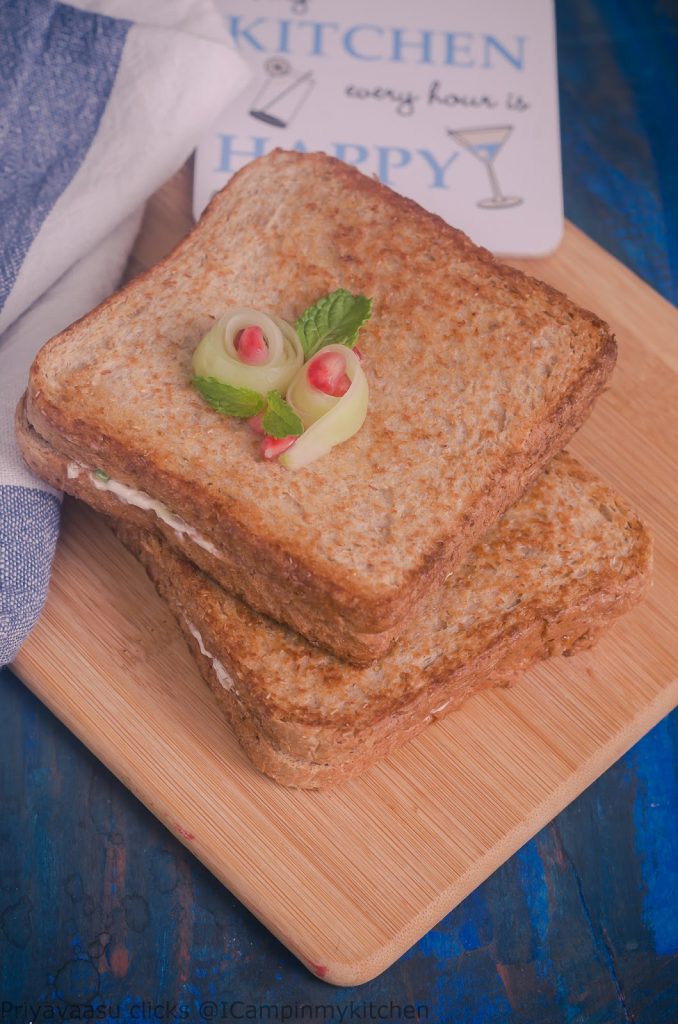 Today recipe, is another fuss-free recipe, except you have to make the cheese overnight. Not much work, just put curd in a cheese cloth and allow it drain overnight in the refrigerator. 
Next day morning, you will have yumm, labneh ready to use. We do get readymade labneh here, but i prefer making my own. 
I have made spiced labneh sometimes back, with coriander and green chilies, labneh is very versatile, you can add your own spices to make it more interesting.
Ingredients
For the filling
1 lebanese cucumber, peeled.
For the sandwich
6 slices of bread (i used brown bread)
butter for toasting the bread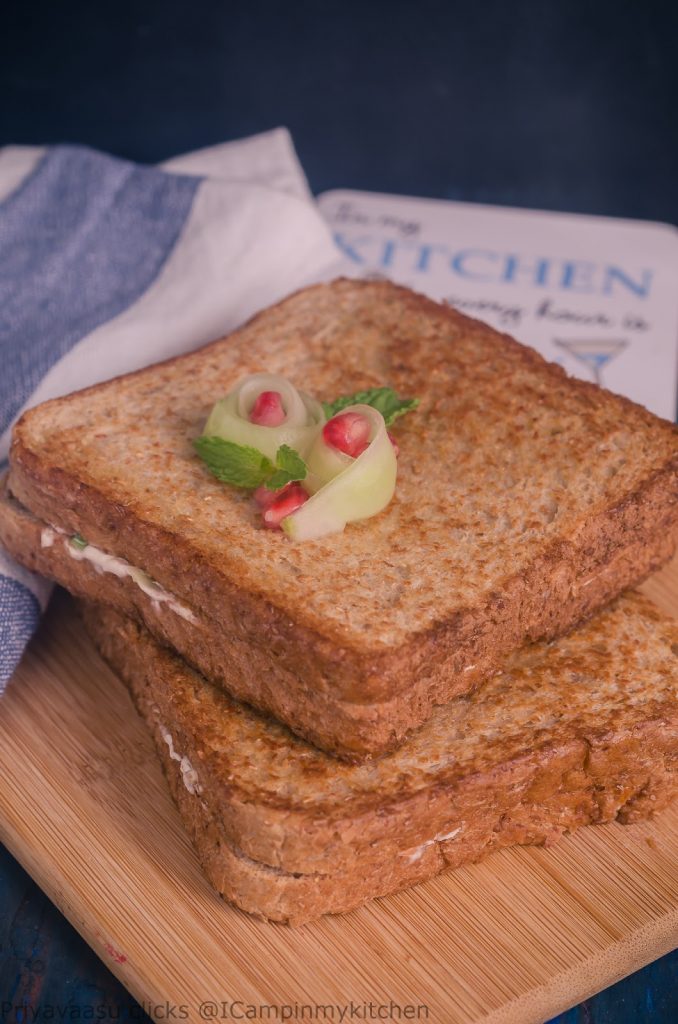 Method
To make Labneh & the Filling
Mix ½ teaspoon salt to ¾ cup of curd. take this in a cheese cloth, bring the edges together, tie it up. Let it sit overnight in the refrigerator on a sieve. Next day morning, carefully open the cheese cloth, remove the labneh to a serve-ware.

To this labneh, add shredded carrots, mint leaves, pepper and little salt. Mix well. 
To Make the sandwich
Spread 2 teaspoon of labneh on one slice of bread, add few slices of cucumber on top, sprinkle some pomegranate pearls,  close it with another. Repeat the same with all the slices. 

I used peeler and peeled the cucumber into thin strips. You can also cut them into roundels.

Heat a tava/pan, toast the sandwiches until crisp with butter. Serve warm with sauce.