Mallige idli, also known as khusboo idly is a soft idly recipe from Karnataka, the southern state of India.
My Amma says "we should award the person who invented idly". I would say 'yes'. May south indian households runs on idly/dosa. We get a panic attack when our weekly quota idly/dosa batter finishes up.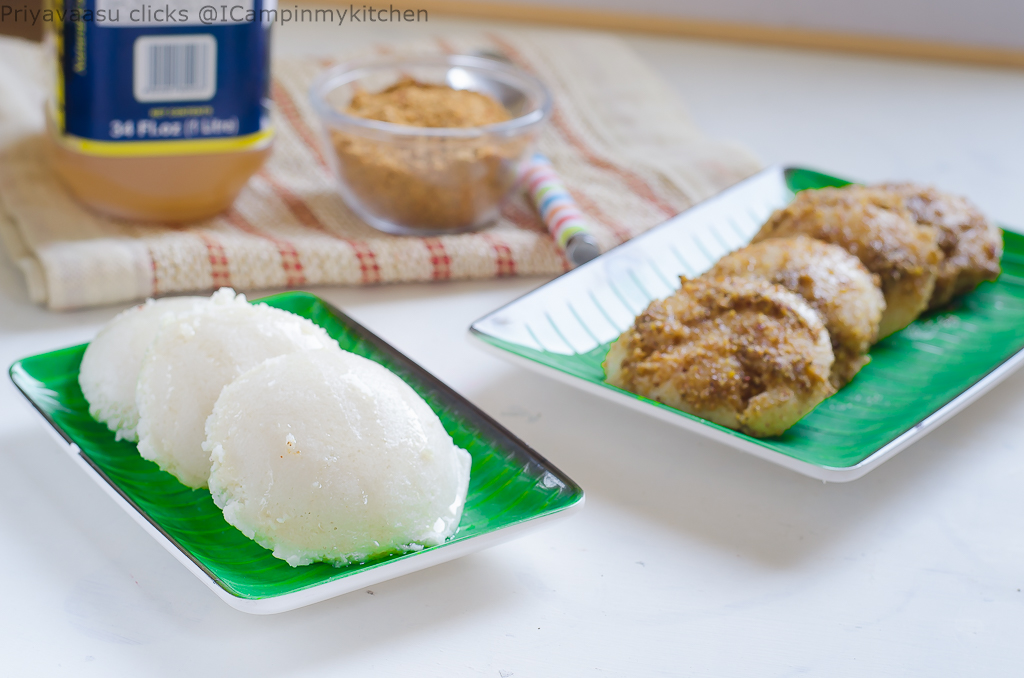 Idly with podi is an usual breakfast in many south-indian households. If you reside in Bangalore, you must be knowing Iyer idly, they are quite famous in and around malleshpalya. They serve just idly and chutney for breakfast and quite popular in their area.
Having a small tub of idly batter gives so much confidence to the women of the house, mine is not any different. i have shared many idly recipes in my kitchen here, listing a few below
Jump to Recipe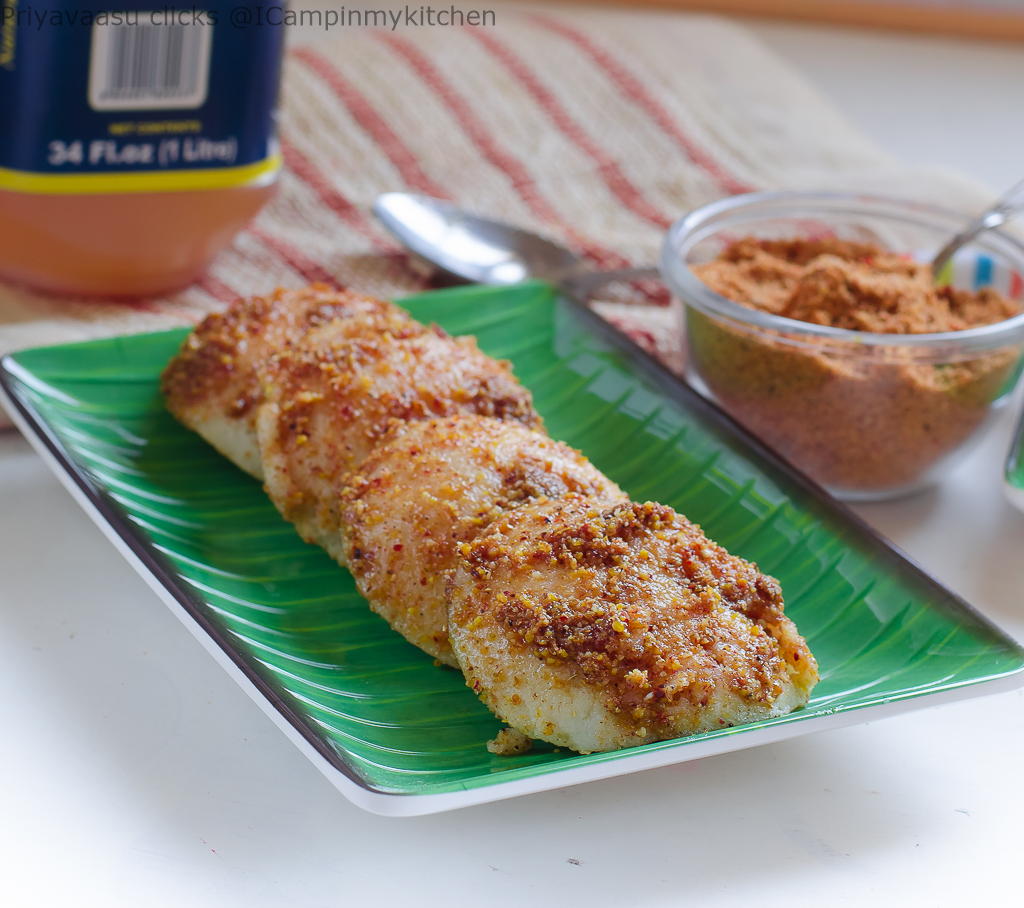 List of idly varieties
If you are someone who cannot wait for your batter to ferment 8-10 hours and want some easy peasy instant idlies, here is a list below
List of instant idlies
So coming to today's recipe mallige idly, the word mallige means jasmine, a reference to how soft and white the idy would be. I referred to smitha's recipe and Prathiba's recipe.
The recipe uses, sago/poha with the regular rice and dal ratio, and also a fistful of cooked rice is added to the batter while it is grinding. Since i didn't have sago i have used poha here.
The idlies came out soft and fluffy, adding cooked rice to the batter really enhances the texture. Loved the softness of the Idly and, the dosa too, feels like mallige dosa.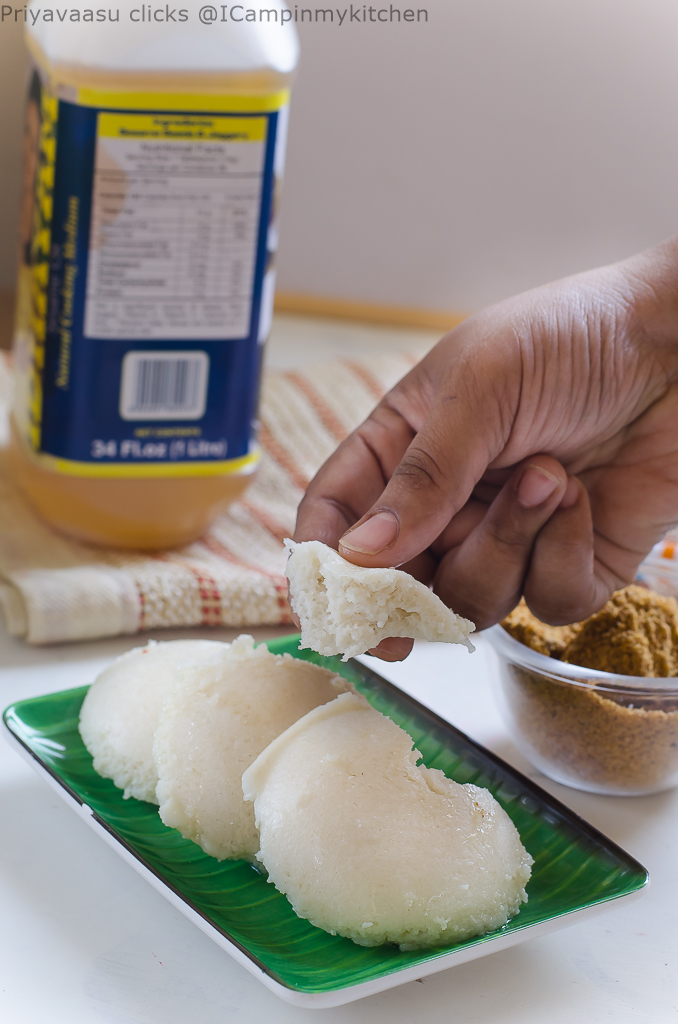 Few tips before we start
Most of the idly recipes contains rice and dal as the main ingredient. We use Idly rice mostly, but i sometimes use boiled rice too, i buy the local supermarket brand boiled rice .
I have used both whole urad dal and split urad dal for making idly/dosa. The yield is more while using whole urad dal, but i dont find any change in taste.
Batter needs to ferment a good 6-8 hours during summer and 8-10 hours during winter. Winter here is just 4 moinths of normal cold, during which i keep my batter inside warm oven with the lights on.
If you live in cold countries, please preheat your oven to 150C, turn it off and leave the batter inside the oven, with the lights on.
Always refrigerate the batter and dont add salt to the whole batch. I remove the necessary amount from the fridge and add salt to it.
Bring the batter to room temperature before making your idly/dosa.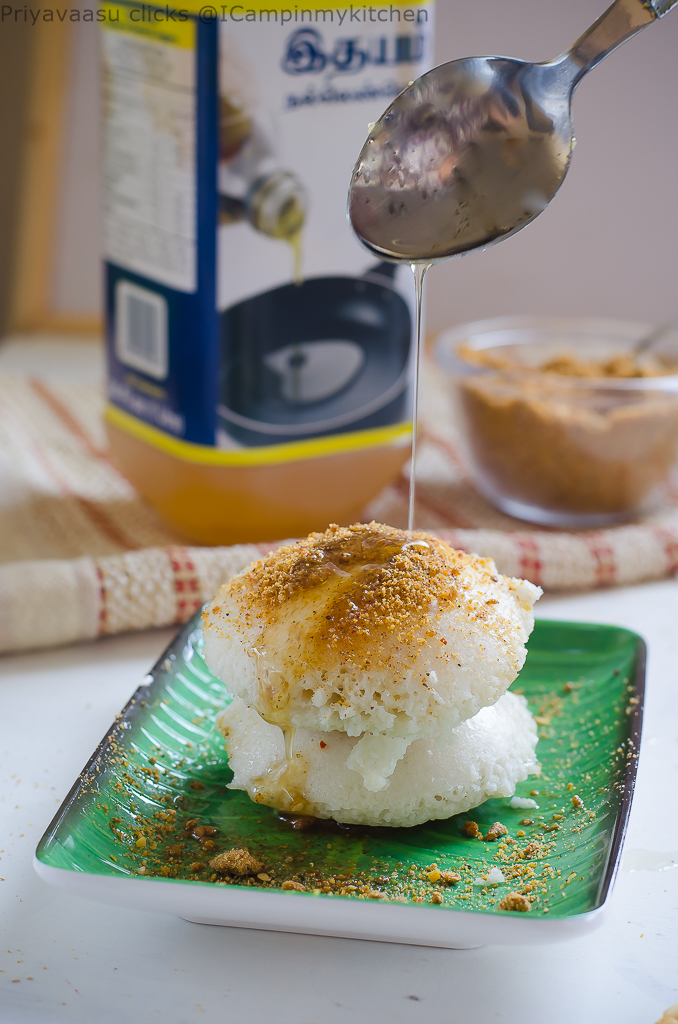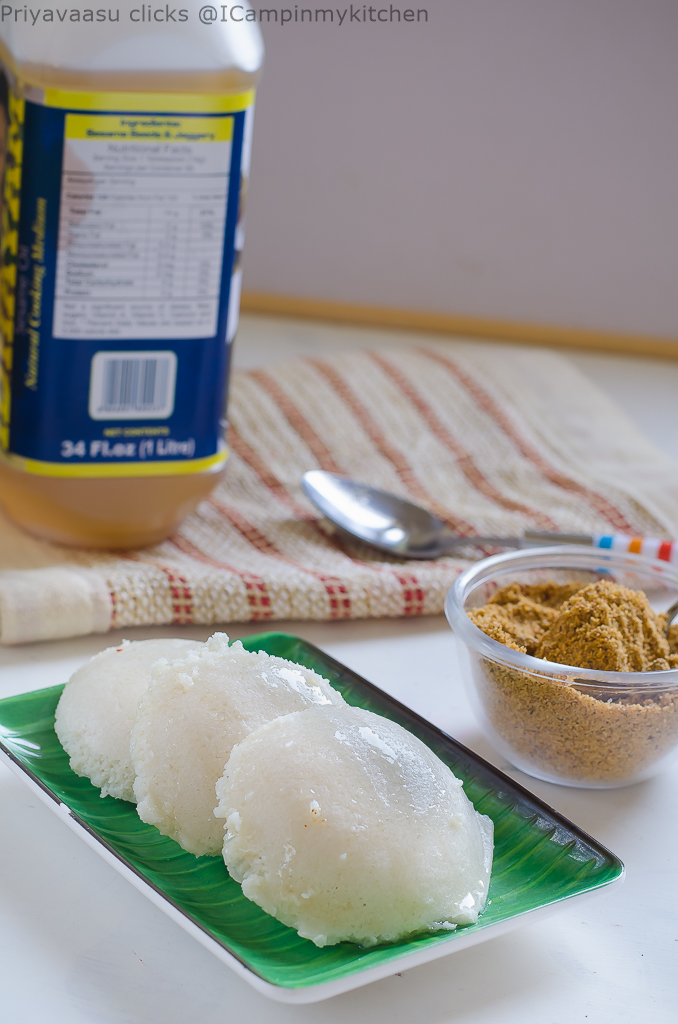 Mallige idly
Mallige idly, softest idlies from karnataka, the southern state of india
Print
Pin
Rate
Equipment
Wet grinder

Steamer and idly plates
Ingredients
4

cups

idly rice

1

cup

urad dal

black gram

1

cup

thick poha

rice flakes

a handful of cooked rice

salt to taste

Gingely oil as required
Instructions
Wash rice, dal and poha separately and soak them separately. Rice should soak for a minimum of 4-5 hours. Dal and poha for about on 2-3 hours.

After the said time, drain the excess water from dal. Add it to the grinder and grind it to a fine batter with water. I use wet grinder for grinding idly-dosa batter.

A well ground urad dal batter fluffs well in the grinder and makes a 'cluck, cluck' sound while grinding, because of the air incorporated into the batter while grinding.

Transfer the ground urad dal batter to a clean vessel.

Next drain the excess water from rice and it along with poha to the grinder and grind it to a fine batter.

While the rice is ¾th done, add the cooked rice to it and grind to a smooth batter.

Once the rice is ground well to a smooth batter, add the urad dal batter to the grinder, grind for another 5 minutes for both the batters to mix well and then transfer the entire batter to a clean bowl.

If you prefer to mix them well with your hands, then transfer the ground rice batter to the urad dal batter and mix it well.

Make sure the vessel in which you transfer the ground batter is large enough to hold the fermented batter too.

Mix the batter well and leave it on the kitchen counter to fermenthe for about 8-10 hours.
To Make the idly
Before making the idly. Remove the required batter to another vessel, refrigerate the remaining batter. Add salt and a teaspoon of gingerly oil to the batter, give it a quick stir and let it sit on the counter for 15-20 minutes to come to room temperature

Grease your idly moulds with little oil. Pour a ladle of batter into each mould. Steam cook for 10-12 minutes or until done.

Once done, remove the idly from the plates, serve it hot with chutney of your choice. I always prefer podi with idly. Idly smothered with podi and ginger oil is heaven on my plate.
Notes
I use wet grinder for grinding my idly/dosa batter, it gives light and fluffy batter
If using mixie for grinding, use ice water for grinding the rice and dal. This will reduce the over-heating of the mixie. 
Do not add more than required water for grinding rice and dal. The batter shouldn't be runny. Idly batter must be thicker than dosa batter. 
Bring your batter to room temperature before making idly/dosa.
Disclaimer
I m not a Doctor or a Nutritionist The Nutrition information provided above comes from the plugin and is only an estimate.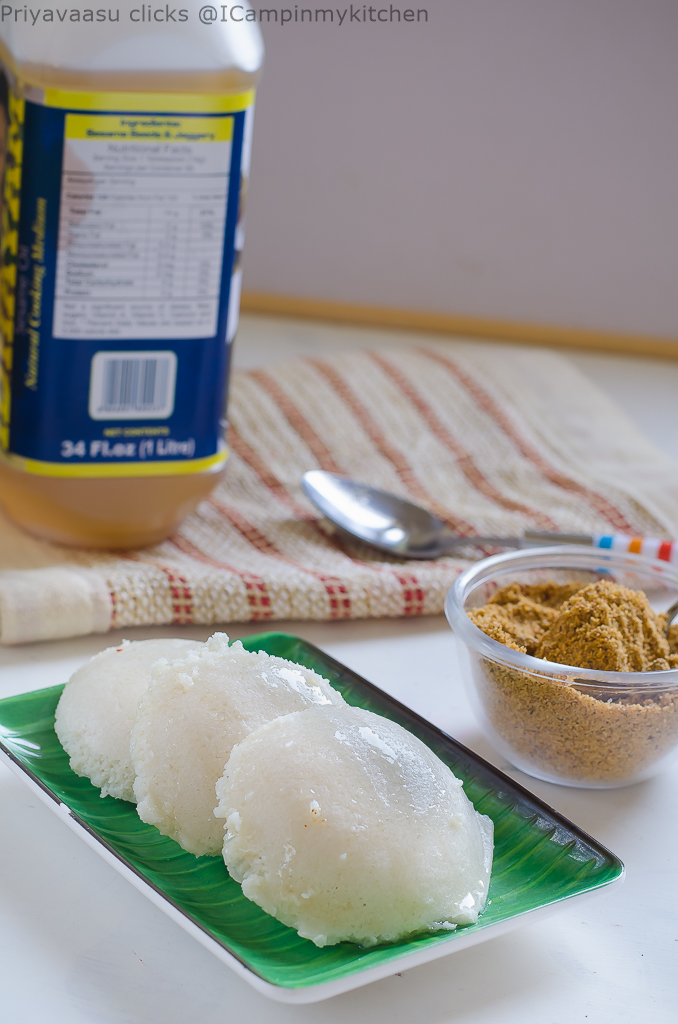 These mallige idlies are served with mysore style chutney powder, these tangy and spicy coconuty gun powder is a perfect combinaton to these soft idlies.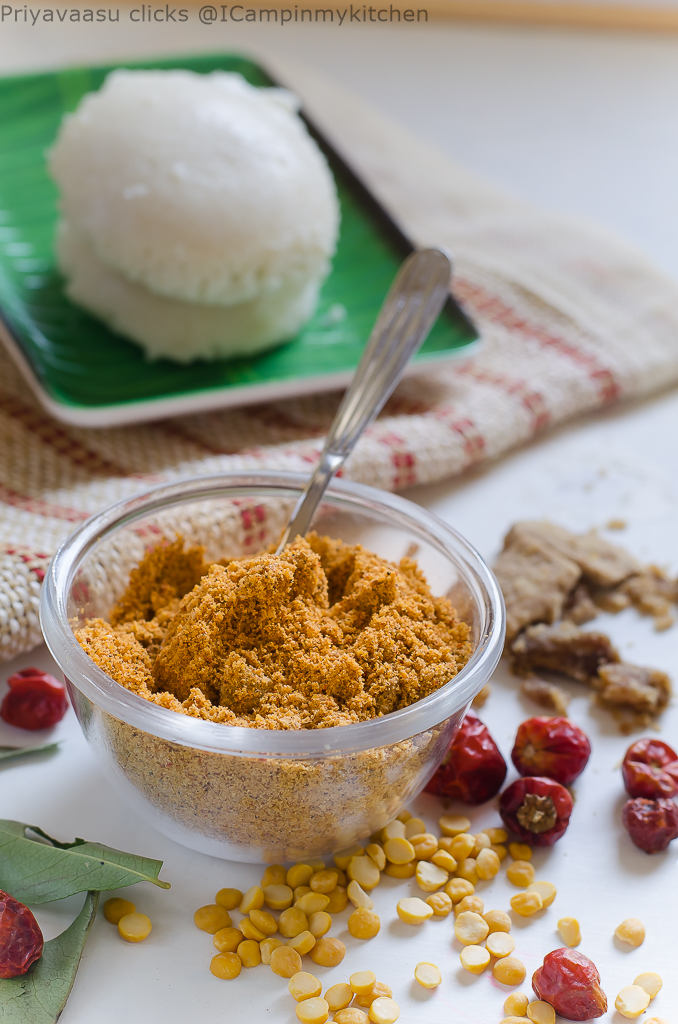 If you are looking for some interesting recipes using idlies, check the list below.