Today we are visiting Kenya today, a
country in the African Great Lakes region of East Africa, which along
with Uganda and Tanzania is famous for its safaris and diverse wildlife reserves and national parks such as the East and West Tsavo National Park, the Maasai Mara, Lake Nakuru National Park, and Aberdares National Park.
When looking for their cuisine and food, i landed here,while going through the list, which offered a variety to pick from, i immediately decided to do this Mandazi/Swahili buns. First reason, it is bread and secondly doughnuts made out of coconut milk. Anything with coconut milk has a richer aroma and taste that everyone would agree, so i wanted to try this for our evening snack for the weekend.
Mandazi, also known as the Swahili Bun or Swahili Coconut Donut is a form of fried bread that originated on the Swahili Coast. It is one of the principal dishes in the cuisine of the Swahili people who inhabit the African Great Lakes.The dish is popular in the region, as it is convenient to make, can be eaten with almost any food or dips or just as a snack by itself, and can be saved and reheated for later consumption.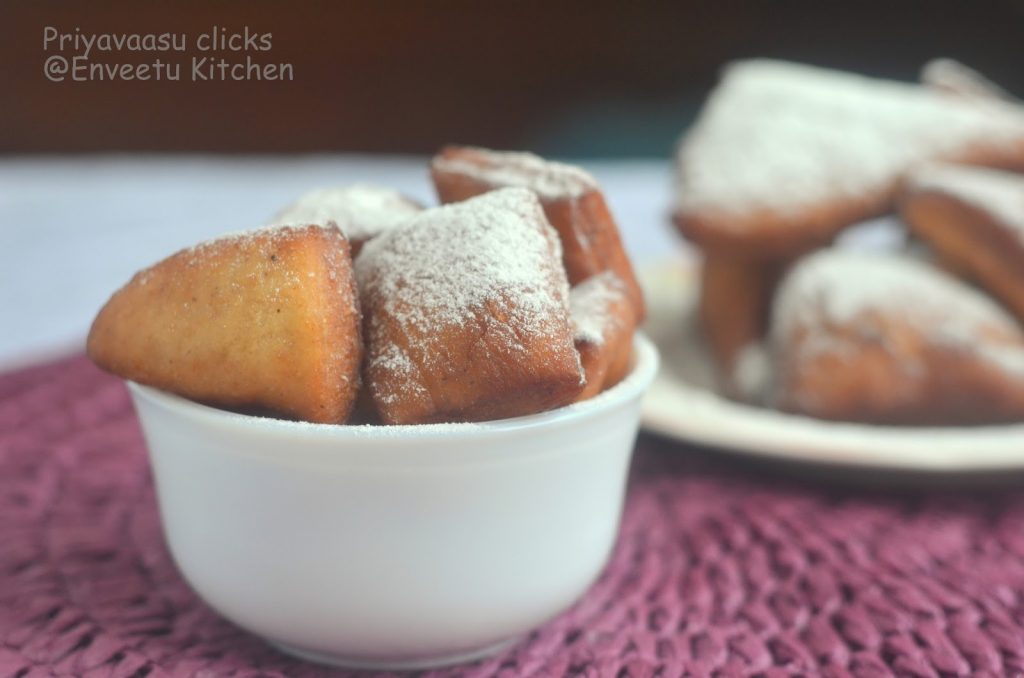 Ingredients
3 tablespoons of freshly ground coconut or dessicated coconut
1.5 teaspoon instant yeast
¾ cup canned coconut milk
½ teaspoon cardamom powder
¼ teaspoon cinnamon powder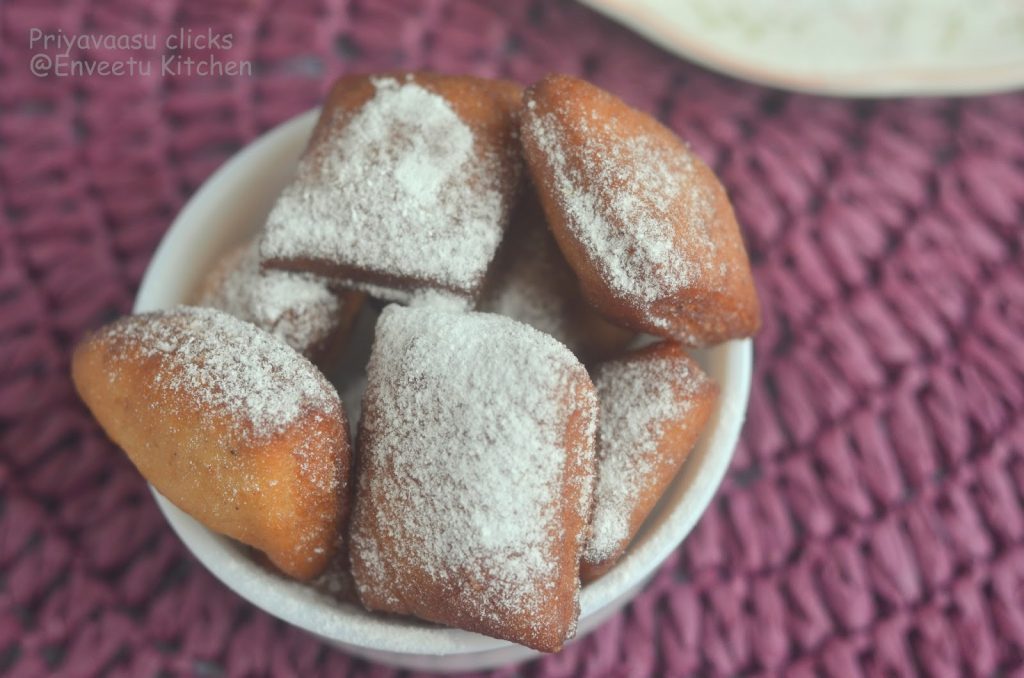 Method
In a measuring jug, take coconut milk, instant yeast and sugar together and mix well. Set aside.

Take flour, coconut, salt, cardamom powder, cinnamon and nutmeg together. Whisk well to combine. Now slowly add the coconut milk-yeast mixture to this and start kneading to make a dough.
Add ¼ cup of warm water to this and knead well to get a smooth dough. The dough will be a bit sticky, add little flour and knead well to a smooth and soft dough.

Let it rise in a warm place for 2 hours. Yes, it takes 2 hours for the dough to rise. So,please be patient, the aroma of kneaded dough, will be so mesmerizing, you will feel like eating the raw dough as such, seriously, i m not joking!!!
After 2 hours or after the dough has visibly doubled, flip over a floured counter, punch it down, divide the dough into 4 portions. Roll out each portion into a cirlce of 6 inches in diameter.

Using a pizza cutter or a sharp knife divide the dough to 8 triangle pieces. Repeat the same for the rest of the dough. I made the last piece of dough into bite-size squares for my lil one nibble.
Let the cut pieces rest for 15 minutes. Heat oil in a deep pan for frying. When the oil is hot enough, (i.e.) when a piece of dough drooped into oil sizzles up immediately, drop 2-3 pieces of mandazi at time and deep fry on both the sides until golden brown. Drain on a paper towel.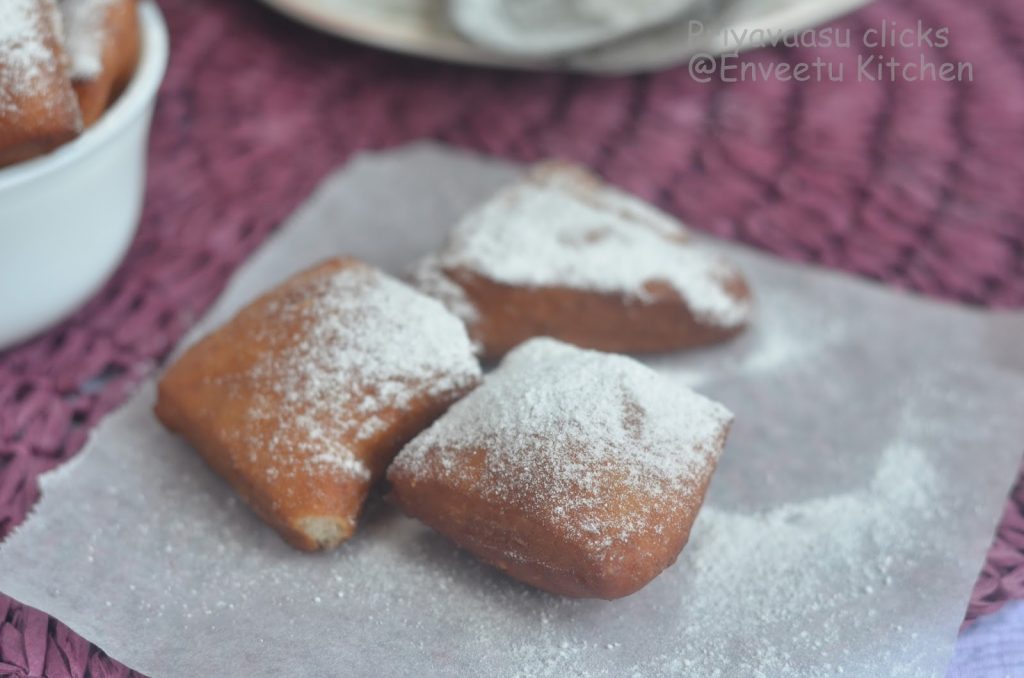 Serve it warm dusted with powdered sugar and experience heaven!!! Everybody at home starting from my lil one to my hubby, brother and his wife enjoyed these cuties, the flavor of coconut milk and coconut in the dough took these doughnuts to another level.