Keeping the grove with Healthy Eating, i m posting a Simple, Tasty and a Power-packed Smoothie recipe. The Health benefits of Berries are  pretty well known. They are rich in Anti-oxidants – Our Knight in Shiny Armour!!!
Antioxidants are important disease-fighting compounds. Scientists believe they help prevent and repair the stress that comes from oxidation, a natural process that occurs during normal cell function. Cranberries, blueberries, and blackberries ranked highest among the fruits studied.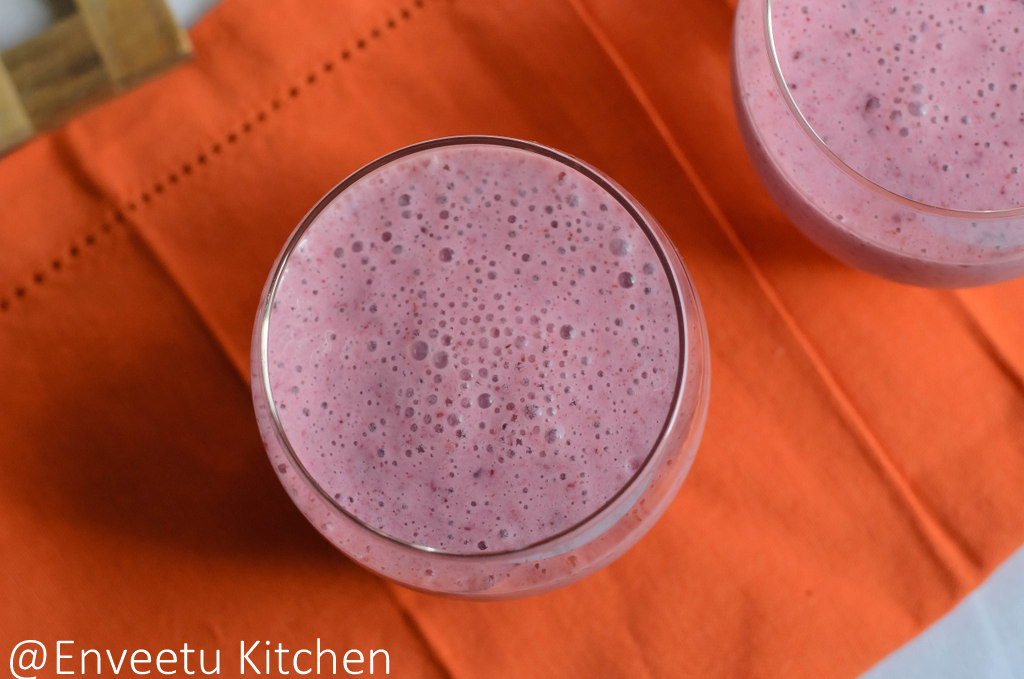 I
 do get Fresh berries n currants here, but they are a bit high on the cost too. So to satiate my love for berries and to reap their health abundance, i always keep a pack of frozen berries handy. Just a cup of them and some milk blended together, i m done with my breakfast. These Smoothies are very filling and keeps you going until Lunch.
Ingredients
1/2 Cup of Frozen, Mixed Berries (Mix of Black berries, Black Currants, Red Currants and Strawberries
3/4 th of a Banana (i used Philippines Variety)
Take all the ingredients in a Blender and Blend. Pour into a Glass and 
Serve Immediately.