I m a Breakfast Person, I really need a Good, Filling Breakfast to Start my day and Keep it running healthy.So, these days apart from the regular Idly/Dosa which i m finding a little difficult to make with the small one around, I try to make some sandwiches with Brown Bread for Breakfast, though Kuttu prefers only Idly/dosa with Sambhar.
While Experimenting, i tried to use my salad as stuffing for sandwiches and voila it turned out great. It was Healthy, Tasty and also Filling. Would Definitely help you with all Energy needed to give you a head start for a Long Day.
6 Slices of Brown Bread (You can use White Bread/Wholemeal Bread)
1 Medium Tomato,finely Chopped
1 Medium Cucumber, finely Chopped
1 Medium Carrot, finely Chopped
1 Medium Onion, thinly Sliced
¼ teaspoon of Freshly Ground Pepper
A little less than ususal Salt, coz we are using Cheese Slices
2-3 teaspoon of Butter for toasting the Sandwiches (optional)
Method
Wash all the Veggies and Chop them accordingly. Put them together in a bowl, add pepper and salt and toss well.
Place a Cheese Slice on a bread slice, top it up with 2-3 spoons-full of Veggies and close it up with another bread slice.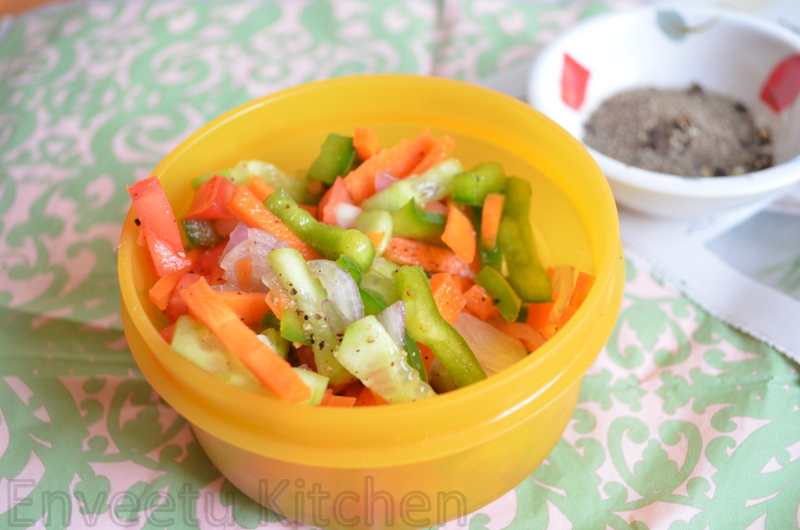 Heat a Skillet, add a little butter and Toast the sandwich both the sides until crisp.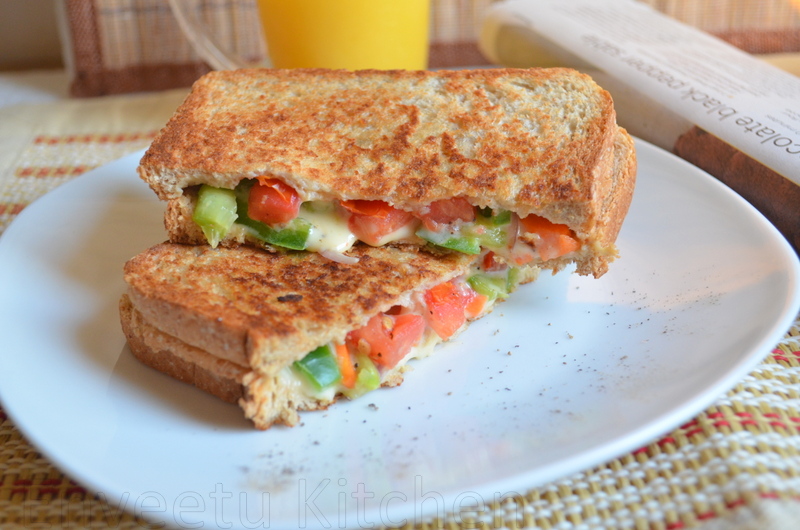 Serve with a Glass of Fresh Orange Juice, for a Perfect Breakfast.