Handvo is a popular savoury cake among the natives of Gujarat.  Tried this recipe from Tarla Dalal's Non-Fried Snacks Recipe Book. Came out wonderful. Fool-Proof Recipe, no way u will go wrong!!!!
You have 2 ways to cook it, one using the non-stick pan and other way is to bake it. I tried both, worked well.
1 cup yello moong dal
2 tablespoon semolina or rawa
¼ cup grated carrots
2 tablespoon finely chopped coriander
1 tbsp fresh curd
½ teaspoon sugar
1 teaspoon ginger-green chilli paste
salt to taste
2 teaspoon fruit salt
2 teaspoon oil
½ tsp mustard seeds
1 teaspoon sesame seeds
½ teaspoon asafoetida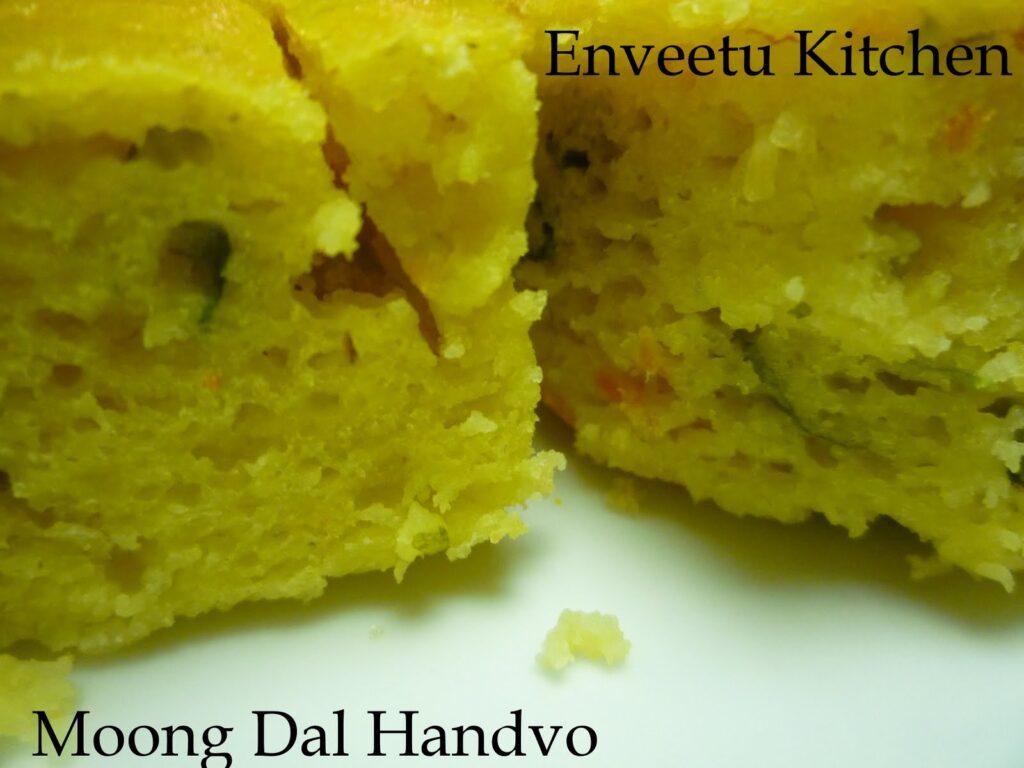 Wash and soak moong dal in enough water for 3 to 4 hous. Drain and blend in a mixer into a smooth paste.
Combine the moong dal paste, semolina, carrots, coriander, curds, sugar, ginger-chilli paste and salt together in a bowl and mix well to make a batter.
Just before serving, sprinkle the fruit salt and add 2 teaspoon of water over it. When the bubbles form, mix gently, Keep aside.
Heat oil in a non-stick kadhai and add the mustard seeds, when the seeds crackle, add the sesame seeds and asafoeitda and saute in a medium flame for a few seconds, while stirring continuously. Pour the batter and spread it evenly to make a thick layer, cover and cook on a slow flame for 7 to 8 minutes or till the base turns golden brown in color and crisp.  Lift the handvo gently using 2 large flat spoons and turn it over tot the other side. Cover and cook on a slow flame for another 5-7 minutes or till it turns golden brown in colour.  
Cool slightly and cut into equal rectangular pieces and servber immediately.
For Baked Handvo
Simply pour the batter in a greased baking tray and bake in a pre-heated oven @ 200 C (400 F) for 30 -35 minutes.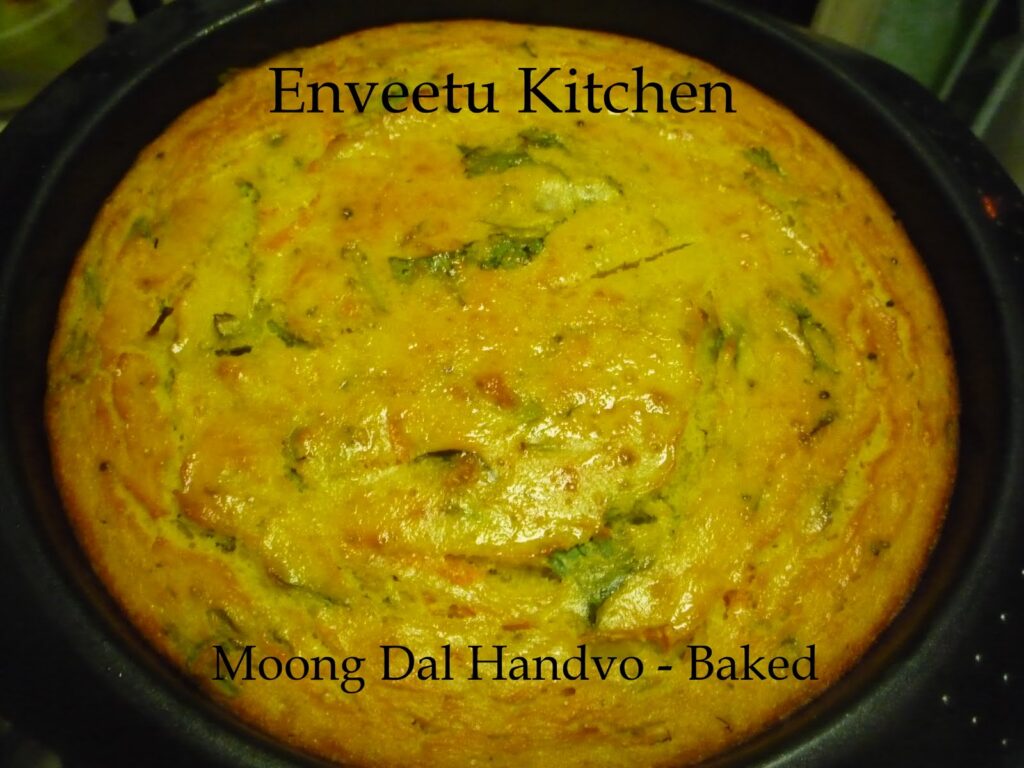 Mine was done @ 35. To check the doneness of the handvo, insert a toothpick in the center of the handvo, if it comesclean, its done.