Navrathri is around the Corner!!! I love Navrathri, Love Decorating Golu and Doing something Extra for every Golu. This Golu too, i have planned something, hopefully it comes out good. When we hear Navrathri, the first thing comes to our mind is the Sundal!!!! So today i m posting a simple and easy to make Moong Dal Sundal.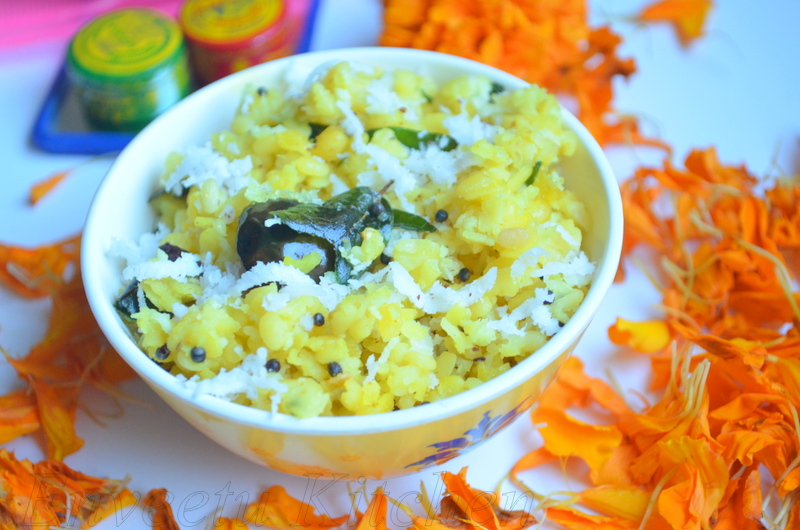 Ingredients
½ Cup Moong Dal/Pasiparuppu
1 tablespoon Freshly grated Coconut
¼ teaspoon turmeric powder
Tempering
3 Red Chilies, Round Variety
Method
Soak Moong Dal for 30 minutes and Cook on a Stove top with little turmeric and salt until done.

It Takes about 8-10 minutes for the Dal to cook, after the water starts boiling. It should not turn mushy.
Heat a Non-Stick pan, with oil given under "

Tempering".

Add Mustard seeds, when it crackles, throw the red chilies, curry leaf, and hing. Saute for 30 seconds.

Add the cooked Moong dal, Stir to combine the spices. Adjust Salt. Add Coconut and Give it a stir. Let it Simmer for a minute or two for the Spices to combine.

Take it off the stove, Serve Warm.