Hello friends, here is my meal plan for this week. Meal planning has become so regular now, even my husband has become curious to know, what he is getting in his lunch dabba for the coming week.
This week, i have included the regulars with some kids favorite. My elder ones final exam's have started, he has a break of 2/3 days in between exams week, and my younger one has cricket practice for almost 3 days in a week.
So, I need to keep something healthy for my elder one to snack at home, while he prepares for his exam, and also pack an extra dabba for the little one to keep him fine for his game.
My little ones, lunch on game days are roti with some side, with a small snack box with one of his favorite snacks mixed nuts candy, phool makhana, masala peanuts, and the usual biscuits.
Coming to this week meal plan, breakfast recipes are simple idly/dosa and sandwich, i have few cheese sandwich recipes cucumber n cheese, chutney n cheese, veggies n cheese, carrot dosa
Dal recipes for lunch Dal lucknowi, Dal with mixed veggies using toor dal, with masoor dal, Ek thali dal,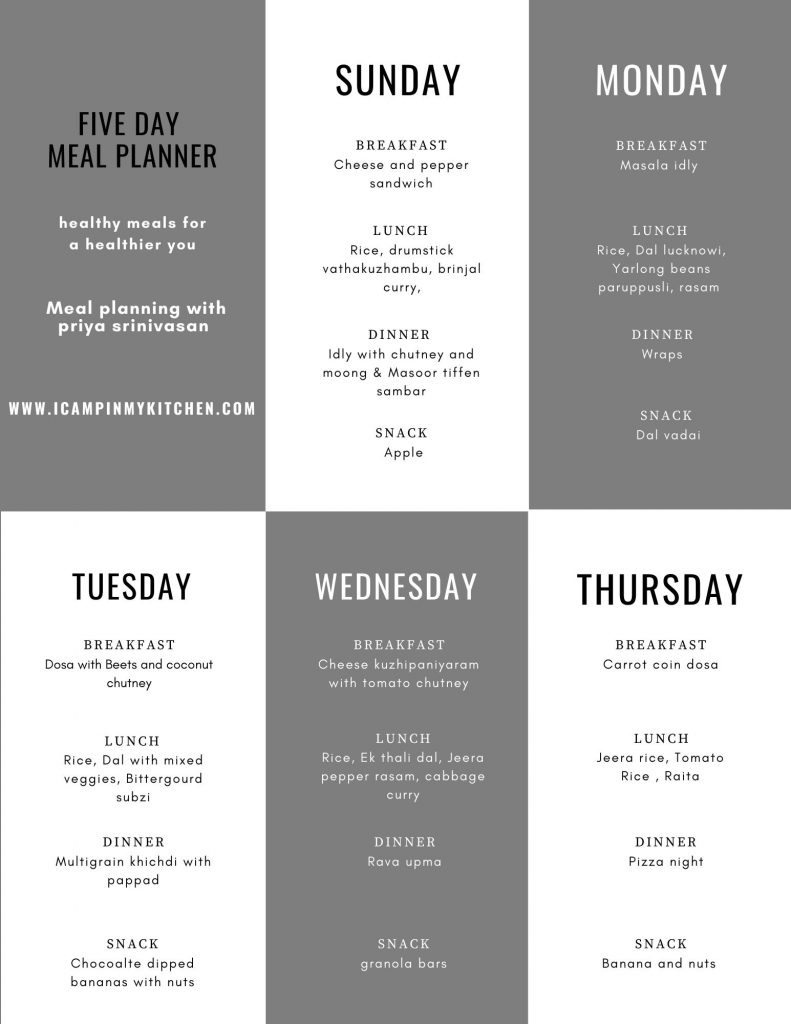 The Vegetables used this week
I have included Drumstick, brinjal, yardlong beans, bittergourd, cabbage and beets. The mixed vegetable will include, a little of the above veggies except bittergourd, and i will add some beans and cauliflower. Apples and banana are the two regular fruits, which both my kids eat without much fuss.
If you are looking for some more ideas