Today we are travelling to Odisha /Orissa for breakfast. We are already a big fan of tomato chuda and nadiya pachadi from this state. So, while looking for breakfast I came across this pitha made using coconut and rice @ +Srivalli Jetti space.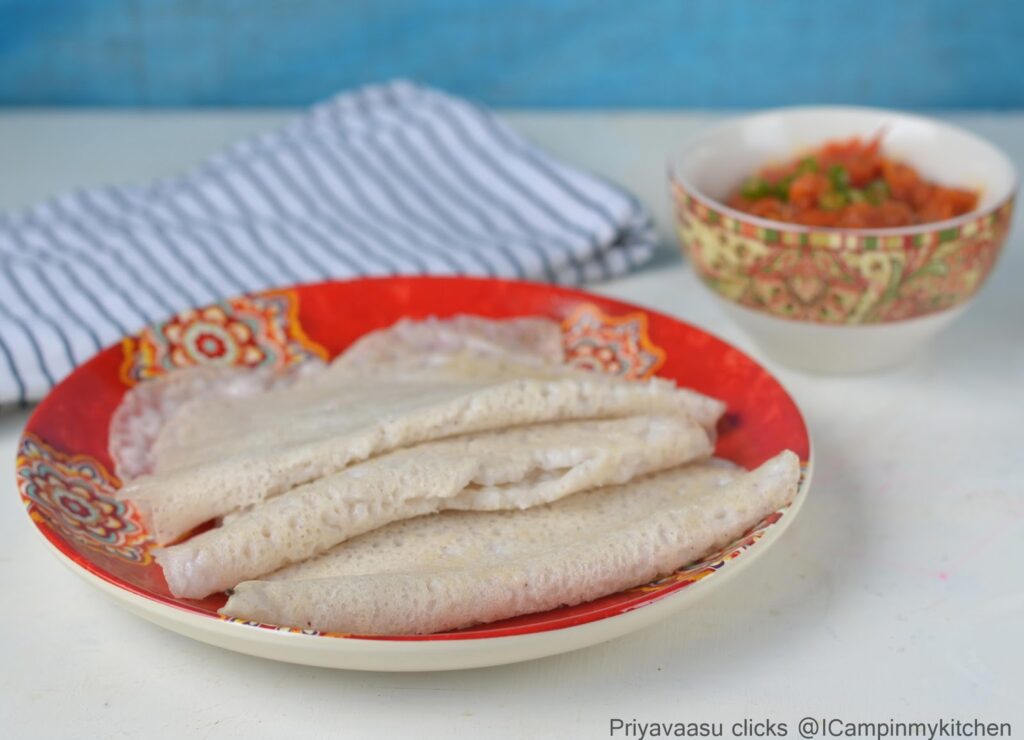 I was worried about how it will taste, since i contains nothing other than rice and coconut, I was wrong, it tasted good when served hot and paired with proper side. You can either make dalma or any spicy vegetable curry. I paired it with tangy and sweet tomato khatta/Chutney.


Source +Srivalli Jetti
Ingredients
1 cup freshly grated coconut
oil for making the pitha's
Soak rice for 2-3 hours. Drain the excess water, add the grated coconut and grind it to a fine batter.

The Batter should be thin. Let the batter sit for 30 minutes.

Heat a pan/tava , pour a laddle of batter on the hot tava in circular motion. do not make like regular dosa, it has to be done like rava dosa.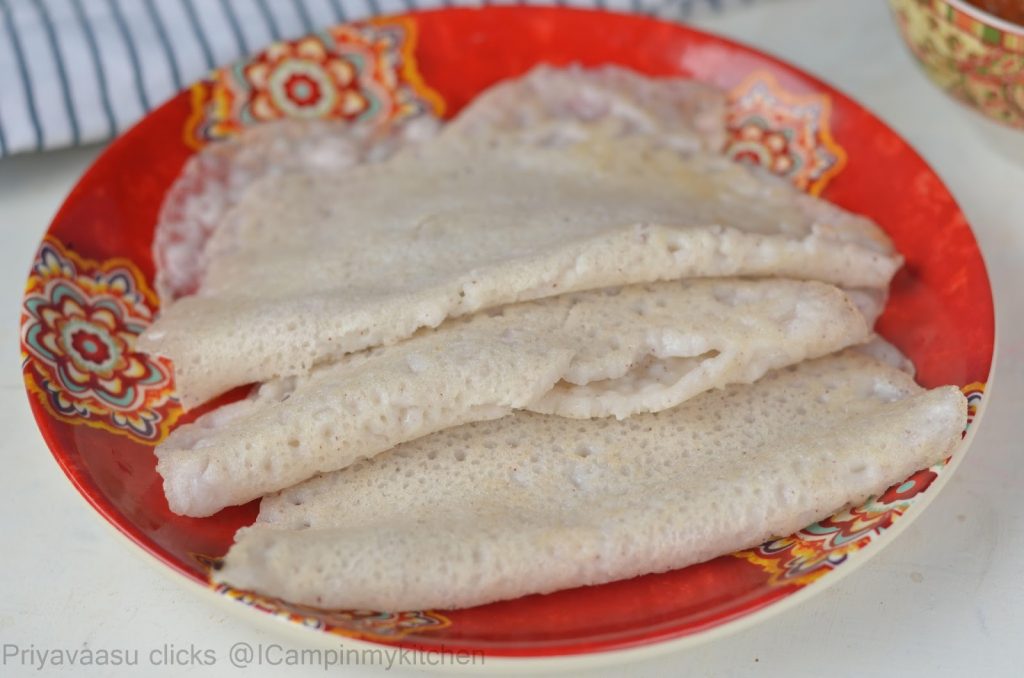 Cover and cook in a slow flame. Do not flip the pitha. When the top portion of the pitha is cooked, take the cover off, and serve it hot along with a spicy curry.