My gooseberry weekend continues. I bring yet another easy recipe with gooseberries/Amla.  What to do?i m not done with these tiny treasure houses yet!!! Last week, while shopping for vegetables, saw a fresh crate of gooseberries, being neatly arranged, i couldn't stop myself i got almost 20 of them. Easy way to store gooseberries is to wash them well, wipe and store them in an ziploc bag to maintain their freshness. I m able to keep them fresh for a week now. Planned for another recipe today with the leftovers after the chutney, will post that recipe next week.Now to today's recipe. 
This is an easy to make chutney to pair with idly/dosa. The regular coconut chutney, gets a make-over with gooseberries/amla.  The taste was spot on.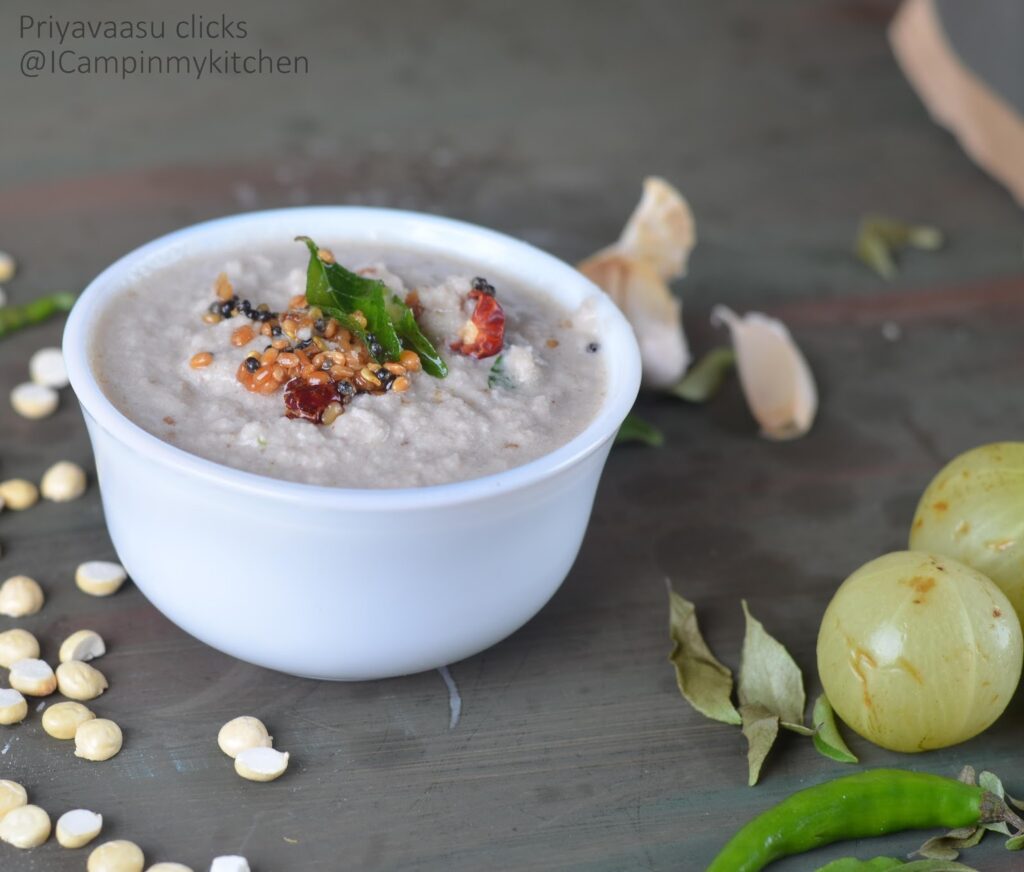 Ingredients
3 nos nellikaai/Amla/Indian gooseberry
⅓ cup of freshly grated coconut
a small onion(or half of an onion)
1 no  fat clove of garlic
a piece of tamarind of the size of  the garlic clove (do not use more, since gooseberry itself will be a little tart)
Tempering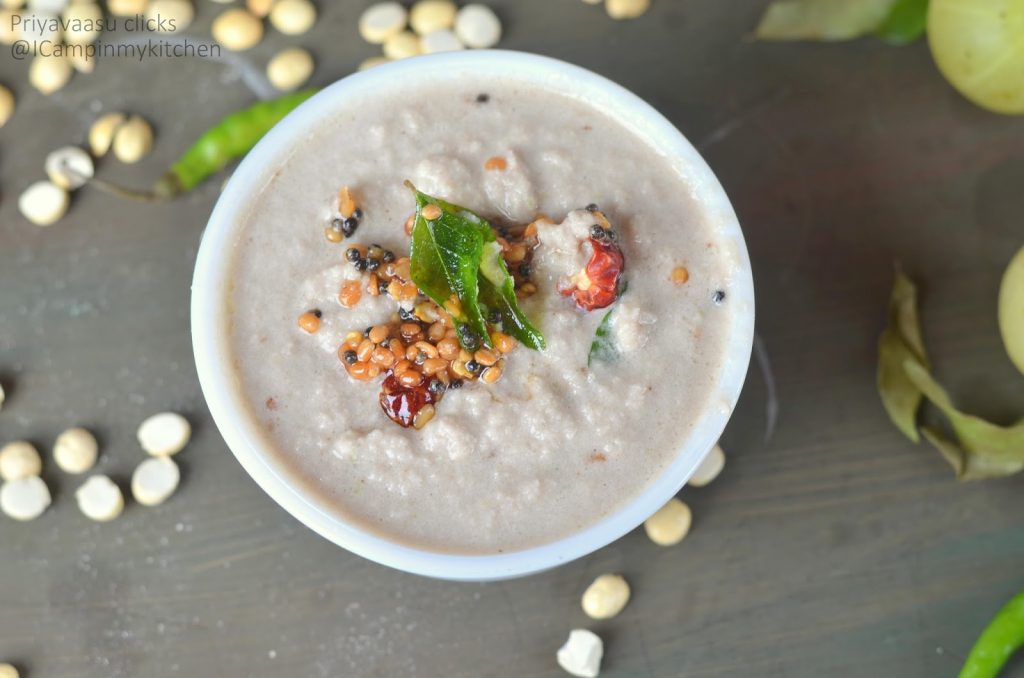 Method
Wash and chop the nellikaai/gooseberry into pieces, removing the seed. Take chopped gooseberry, grated coconut, green chilies, onion, garlic, ginger, tamarind  and salt all together in a mixer.

Add 2 tablespoon of water and grind the ingredients to a smooth chutney. If the mixer get stucks in the middle, then add  2 tablespoon of water and grind.  Adjust the water according your chutney consistency. I used about 6 tablespoon of water.
Remove the chutney to a serving bowl. Heat oil given under 'Tempering' in a tadka pan, splutter mustard seeds, add urad dal and hing. Let the dal brown, add red chili and curry leaves, take it off the stove. Pour the sizzling tadka over the chutney.Serve it along idly/dosa.