Another interesting recipe using Gooseberry. I made this Nellikaai thogayal for our lunch this weekend. Loved the taste of it. I have mentioned in my previous gooseberry post's, how healthy it is to include amla i our daily meal. It is a health power-house available so easily and also neglected too. An amla a day or atleast 3 or 4 a week would boost your immunity well. I have made it a practise to include them in my diet regularly using these recipes Uppu nelli/Amla in Brine, Nellikaai more/Amla yogurt smoothie and this thogayal.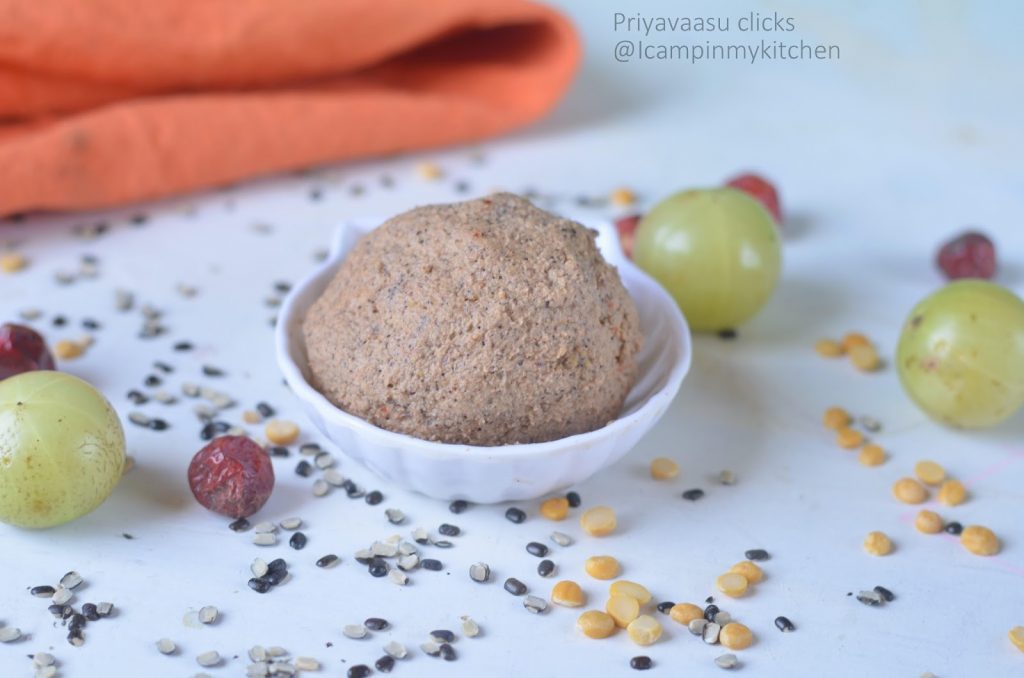 Ingredients
3 nos Indian Gooseberry/Nellikaai
½ cup freshly shredded coconut
¼ cup blackgram dal/split urad dal with skin (see notes)
a small marble-sized tamarind (see notes)
Method
Wash the amla well with water, cut them along their wedges and remove the stone. Chop the gooseberry into small pieces. I cut each wedge into two.

In a small tadka pan, add a teaspoon of oil, add the cut gooseberry and saute them in oil, until they turn light golden brown.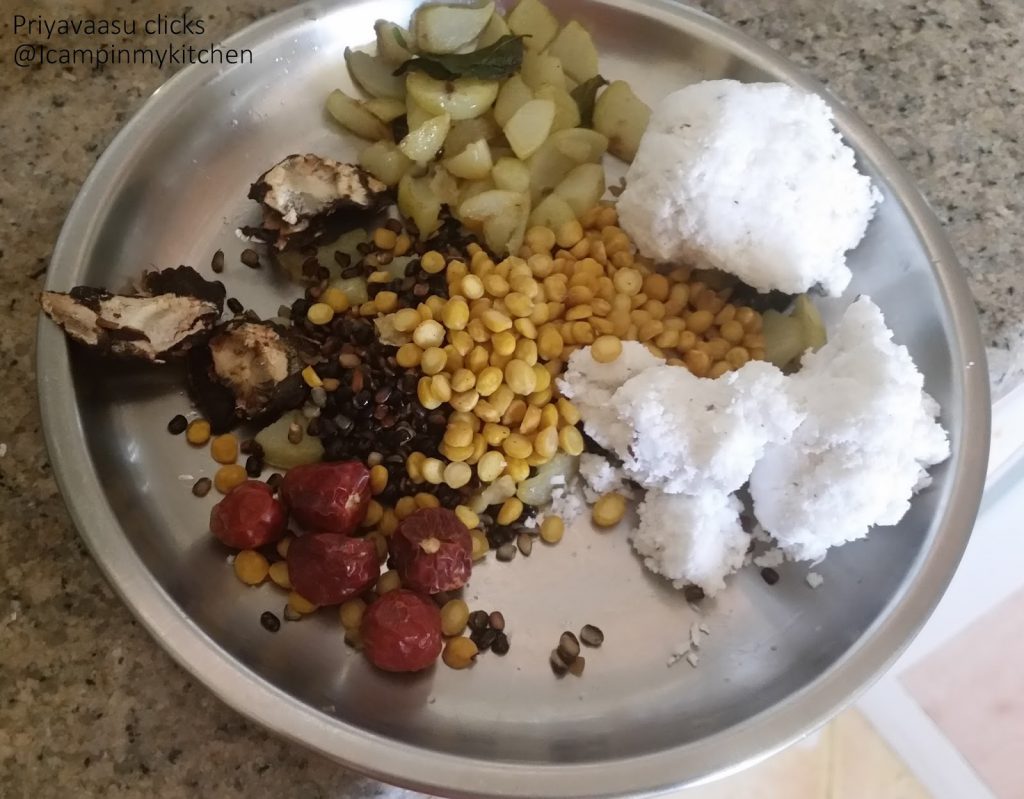 Remove the sauteed pieces onto a plate. In the same pan, add urad dal and saute until they turn golden brown. Remove the urad dal onto the same place as gooseberry. Now add chana dal to the pan and saute until they turn golden brown.

Once both the dal's are sauteed, let it cool in the plate for 10 minutes. Now take the ingredients in a mixer along with tamarind, chilies and salt.

Grind them to a paste using ¼ cup of water. Do not add all the water at once, add little by little. Only if needed, like the mixer stucks then add water and proceed. The thogayal should be dry and not loose like a chutney for idly/dosa.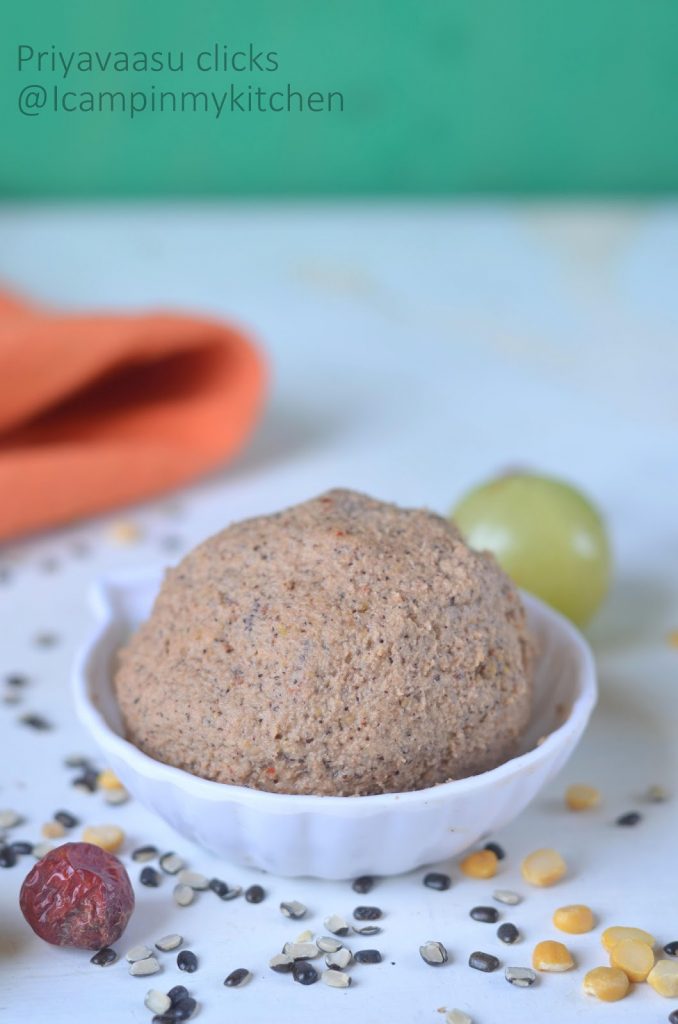 Once done, remove the thogayal to a clean bowl. Serve it along steaming hot rice, with ghee drizzled on top.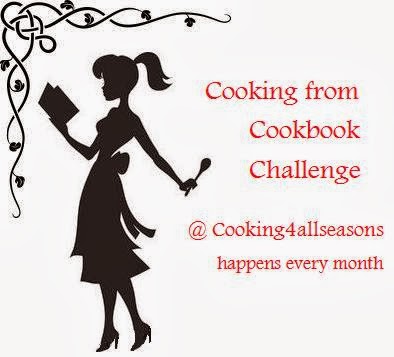 Sending this to
Cooking for Cookbook Challenge
, a weekly event happening
@
+srivalli jetti
's space
Notes
I didn't have enough skinless urad dal in my pantry, so i used urad dal with skin. You can use both the varieties to make the thogayal.

Take care with tamarind, i have added half the amount i normally use for other thogayal's. Coz, the nellikaai/gooseberry itself is a little bit tart in taste.