The 3rd day of No Knead week, i give you a decadent bake. 
There is no need of any persuasion for me to bake this bread. First it is a no knead bread and secondly it is a chocolate bread. Anything chocolate i don't have to worry about it is in excess, on the other hand i would be in trouble if it is less. Originally i thought of baking it with berries and walnuts along, but my kiddos are a bit picky when it comes to thingssss in there bread.;) yeah they literally pick it out from every slice. So, i avoided adding anything extra except for a bit of peanut butter chips i sprinkled on top of 2 loaves, 3rd one i left it plain.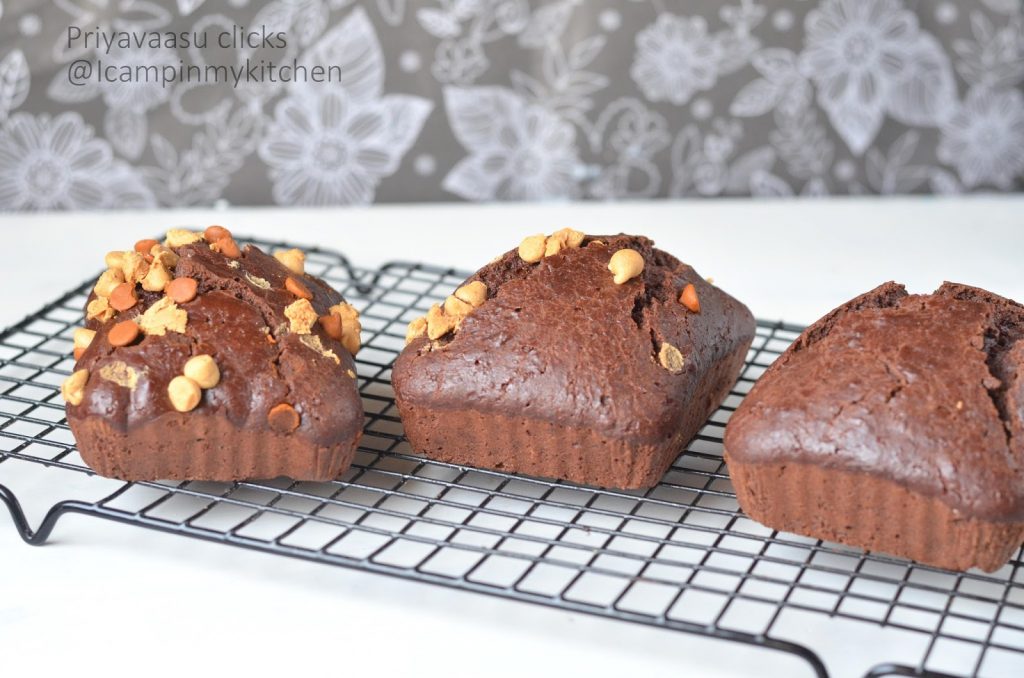 I baked the loaf in take-away aluminium foil, instead of one big loaf i baked it as 3 mini loaves. The loaves stay well on the counter for a day, after which i cling-wrapped and refrigerated and warmed the slices for 10 seconds before serving. Serve it as such or slather it with some delicious chocolate spread or sweetened cream cheese, for an out of the world taste!!

Ingredients
2 cups bread flour
1/4 Cup milk powder
1/4 cup cocoa powder
1 tbsp instant yeast
1 & 1/4 Cup warm water
1/2 tsp salt 
1/4 cup Oil 
Handful of peanut butter chips (optional)
2 generous pinches of cinnamon powder or 1 tsp of pure vanilla extract


Dough Additions (Optional, i haven't added any)
1/4 cup mixed berries
1/4 cup chopped walnuts or almonds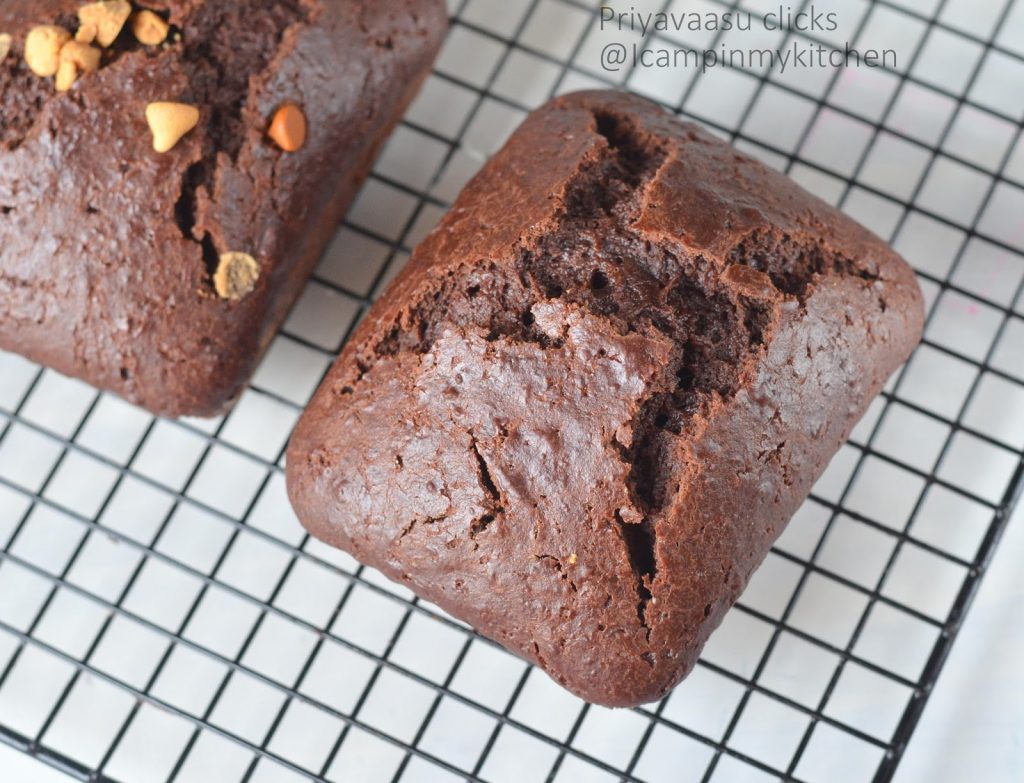 Method
Take together flour, milk powder, cocoa in a large bowl. Whisk well to combine. To this add instant yeast, salt and cinnamon powder/vanilla extract and mix well.

Microwave water in a Coffee Mug for 20 seconds. The liquid should be  hot to touch but not scalding hot. Now keep a spatula ready, add liquid in two batches and mix well. The batter will be thick cake batter, dropping consistency.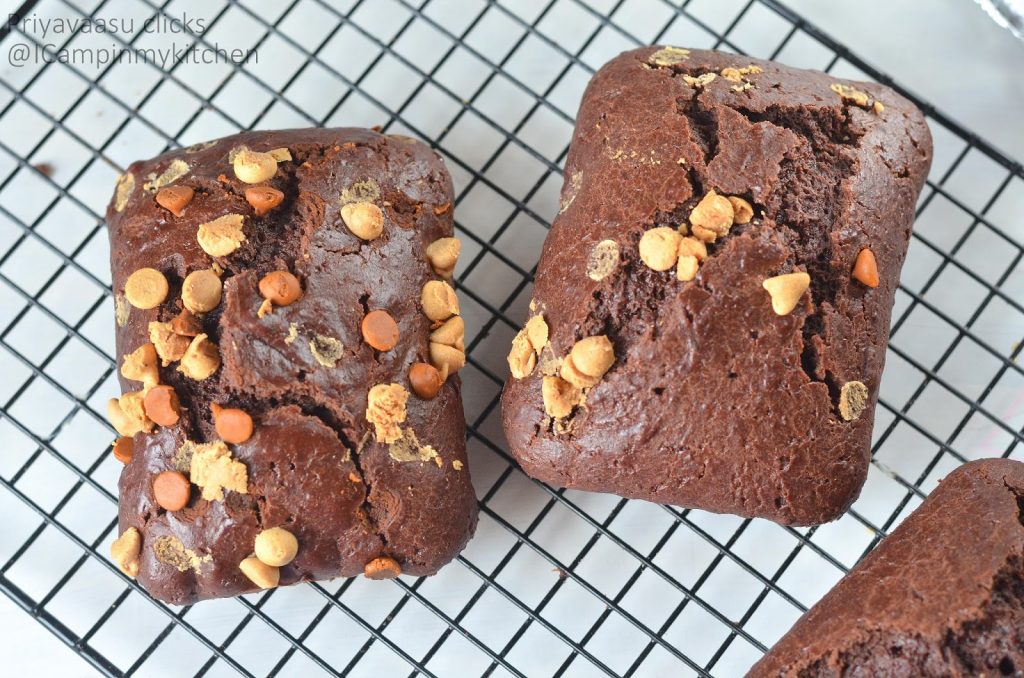 You can use a loaf pan, but i have used 3 take away alu-foil containers, filled the batter half-way up the containers. Let it rest, covered in a kitchen towel for 30 minutes in a warm place.

During last 10 minutes of the rise, preheat the oven to 180C. Sprinkle choco chips on top of the loaves. Bake the loaves for 28-30 minutes.

Take it out of the oven, unmould the loaves on to a cooling rack and let it cool completely before slicing. 
I served as a snack, a little warm with some chocolate spread on top.