I'm Enjoying my stay @ Chennai. Enjoying my Mom's Cooking. Shopping, Shopping and Shopping.
Recently bought Tarla Dalal's Non-Fried Snacks CookBook. It has got some great recipes, that can be baked/cooked on a Tava instead of Deep Frying. Me and My Sister, tried Batata Wadi recipe from that book. Came out great.
Here comes the recipe.
Ingredients
For the Batter
½cup Besan
¼ teaspoon turmeric
¼ teaspoon chilli powder
a pinch asafoetida
1 teaspoon oil
Salt to taste
For the Wadas
2 green chillies, finely chopped.
1 tsp ginger-garlic paste
1 teaspoon mustard seeds
a pinch asafoetida
2 cups boiled, peeled and mashed potates
¼ teaspoon turmeric
1 tablespoon choped coriander
1 teaspoon lemon juice
salt to taste
Oil for cooking
For the Batter
Combine all the ingredients together in a bowl, add enough water to make a batter of pouring consistency. Keep Aside.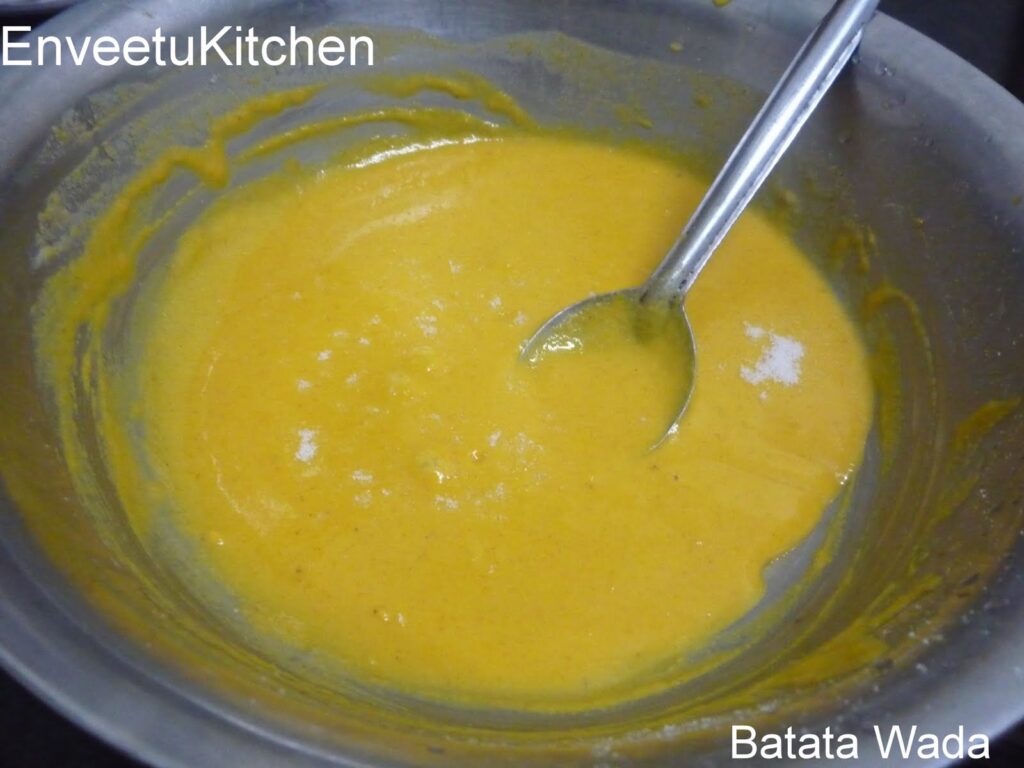 For the Wadas.
Heat oil in a small pan and splutter mustard seeds, add curry leaves and asafoetida and saute for few seconds. Add Green chillies, ginger-garlic paste and saute again for few seconds.
Add Potatoes, turmeric powder, coriander, lemon juice and salt and mix well. Remove from the flame and cook.
Divide the mixture into 6 equal portions and shape them into flat round wadas.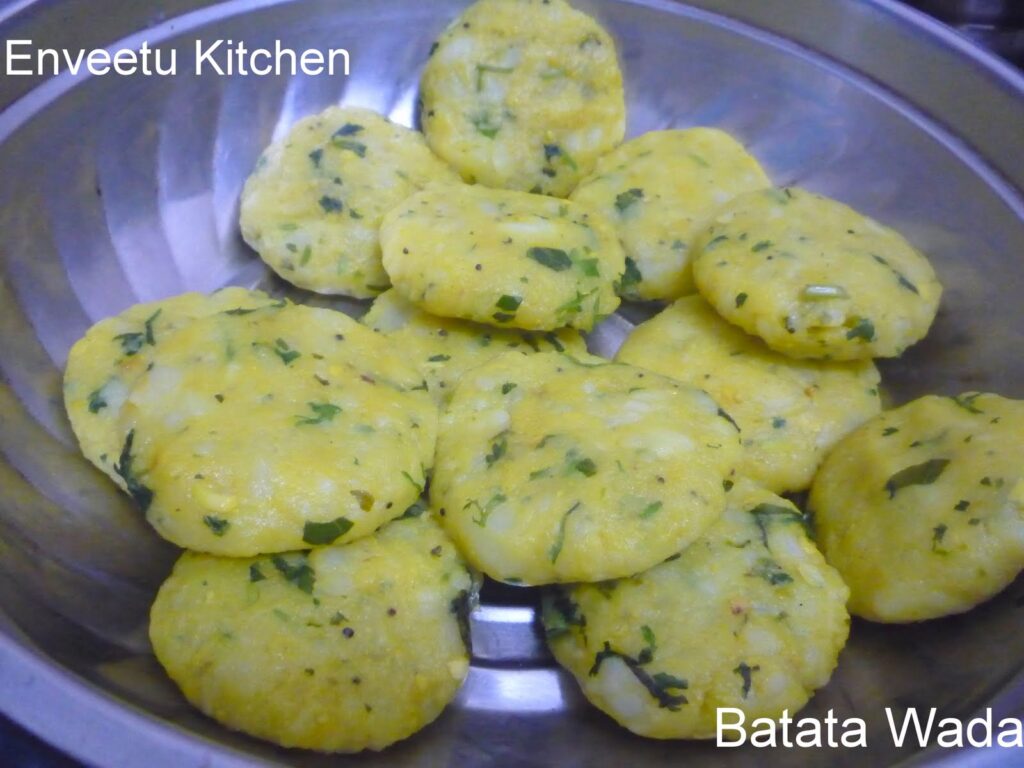 Dip the wadas in the batter and place them on a greased non-stick pan.
Cover and cook on a low flame for 3 to 4 minutes. Turn upside own, cover again and cook for another 3 to 5 minutes, using lil oil.
Remove the lid and cook the sides holding the wadas with your fingers till they turn golden brown.
Serve hot. Enjoy with sauce.
Sending this to WYF-Tea Time Snack Event Hosted By EC of Simple Indian Food
You can also find this @ LYRO#Potato happening @ Sindhi Rasoi