Oliebollen/Oliekoeke or literally oily balls are traditional doughnuts made in Netherlands for New year's Eve. The yeasty dough has some chopped apples and raisins too, to make them more delicious and to count them into one of the healthy snacks, but the name says it otherwise.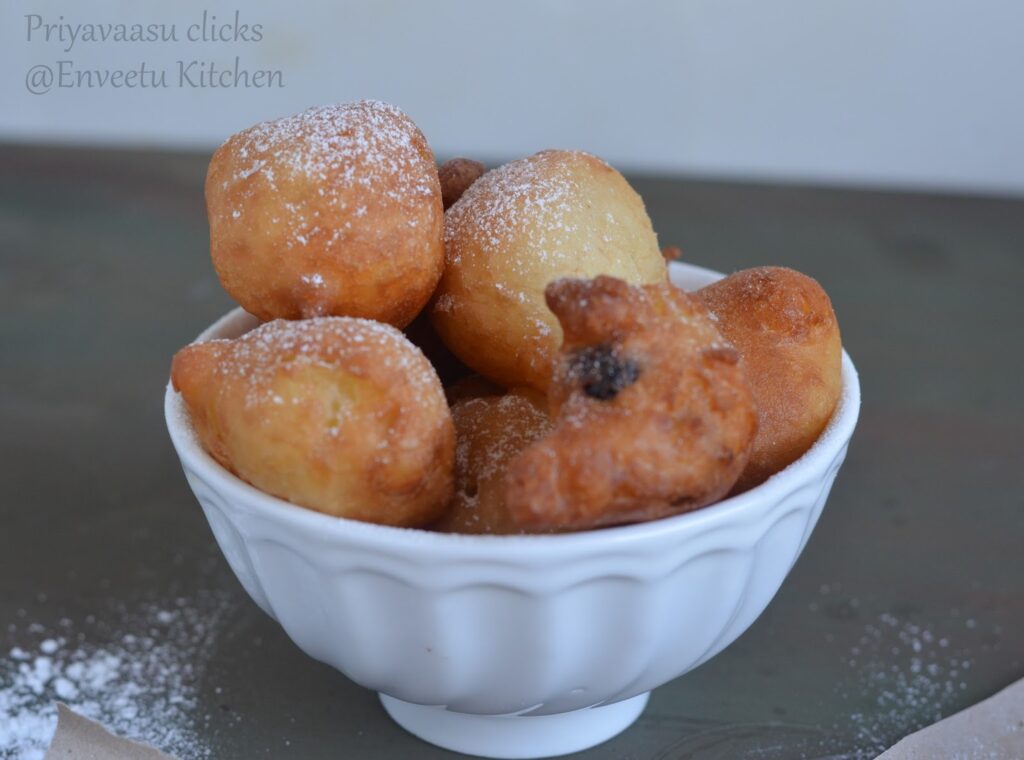 According to Wiki, Oliebollen are said to have been first eaten by Germanic tribes in the Netherlands during the Yule, the period between December 26 and January 6. The Germanic goddess Perchta, together with evil spirits, would fly through the mid-winter sky. To appease these spirits, food was offered, much of which contained deep-fried dough. It was said Perchta would try to cut open the bellies of all she came across, but because of the fat in the oliebollen, her sword would slide off the body of whoever ate them. Interesting, right, but none counted the after effects of all that fat!!! 🙁
The below measurement gave about 30 bite-sized oliebollen, perfectly portion-sized!!! 🙂 Ok, now make it and don't forget to share it, yes i shared it with my friends in my apartment, all have kids and everybody need to enjoy some weekend treats!! 😉
Ingredients
1 Cup All Purpose flour
2 teaspoon instant yeast
1 cup warm milk (original recipe called for ½ Cup milk + 1 Egg, i have replaced egg with milk)
1.5 tablespoon sugar
1.2 teaspoon lemon zest
pinch of salt
1 tablespoon butter
2 tablespoon raisins
½ an apple chopped into pieces
2 tablespoon powdered sugar for serving
Oil for deep frying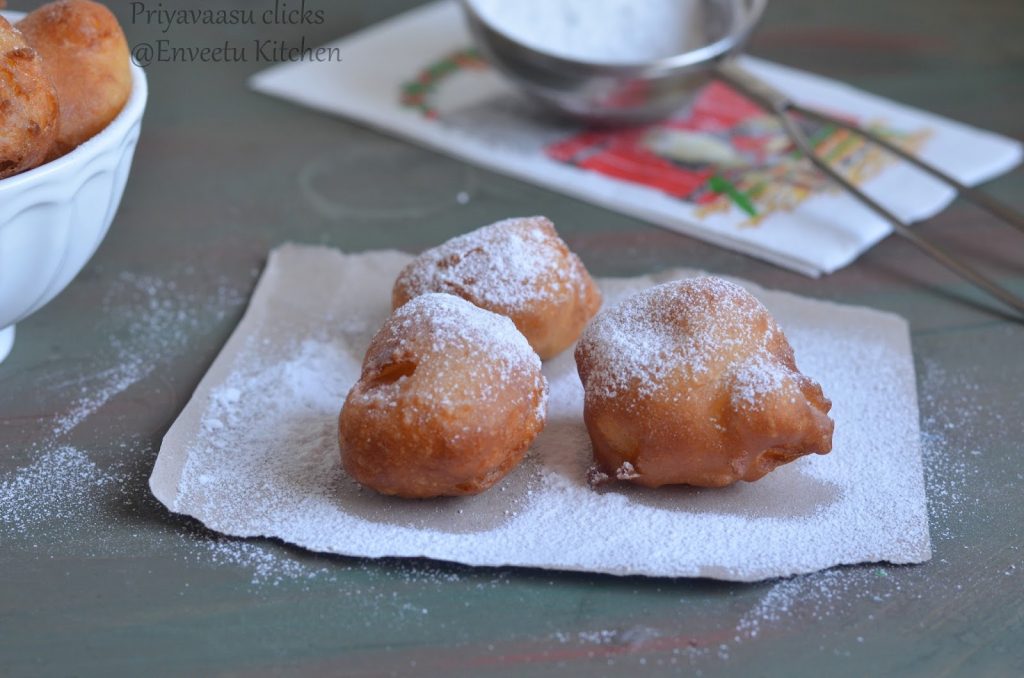 Method
Soak raisins in warm water for 20 minutes. Wash and chop the apples into bite-size pieces.

In a large bowl, take flour, sugar, salt, lemon zest and yeast together. Stir well to combine. Add chopped apples and raisins to this and whisk well.
Warm milk and add butter to it. Now add this warm milk to the flour mix. The milk need to be warm not hot.

Mix the batter using a spatula to get a homogeneous mixture. Let this batter rest for an hour or until it doubles in volume.
Heat oil for deep frying, when the oil is ready, (i,e) when a drop of batter dropped into the hot oil, sizzles up fast, wet your hands, using your fingers, scoop a spoonful of batter and drop it into hot oil and deep fry them until golden brown. Keep the flame in medium while doing so.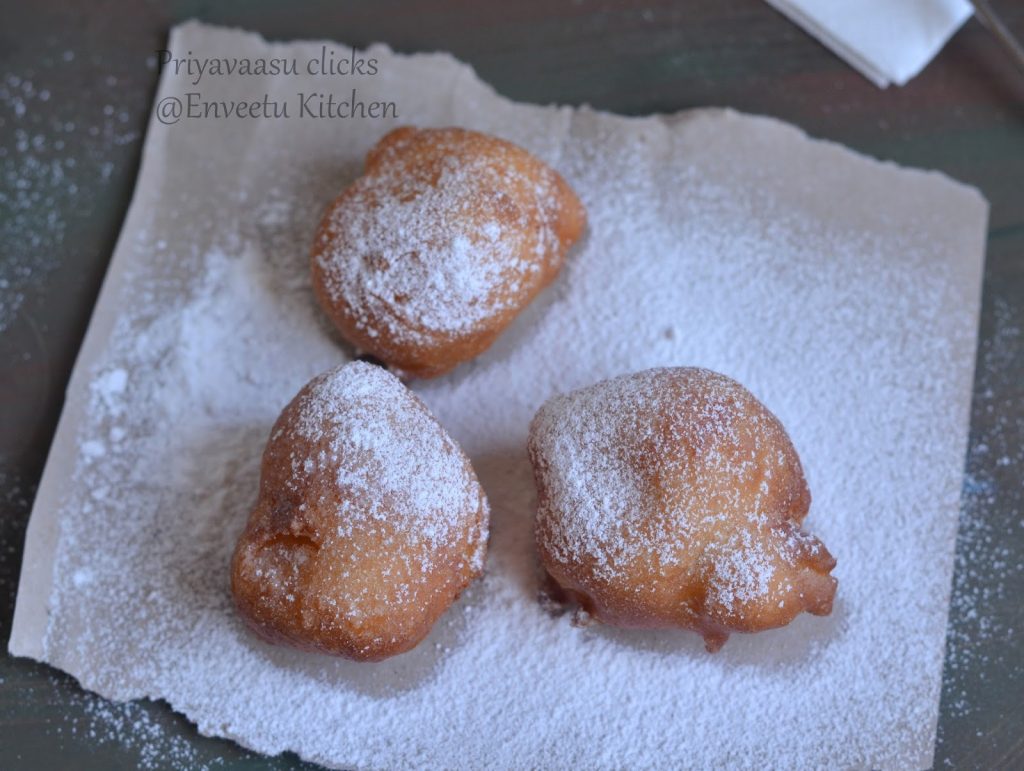 Do not crowd the pan while deep frying. I fried 4 at a time. Serve the doughnuts warm with powdered sugar sprinkled on top.
Check out the Blogging Marathon page for the other Blogging Marathoners doing BM#47