I m not a tea person, usually! First thing i need in the morning is my coffee!! oh yes, that is my petrol that gives me the kick start i need for a busy morning. In the evening, i have my orange flavored green tea. I feel like zen while sipping that warm cup.
A month back, i received a mail from Assam 1860, asking whether i can give my opinion after tasting their finest tea.  I told them i m in UAE and if they are ready to send the package here, then i m all in. They did send me a package containing few packages of Tea bags and a pack of loose tea.
I made a cup of Sulaimaniya Tea the same day and loved the taste. But then i wanted to experiment with flavors, since i love my orange-green tea, i thought of making the same with this black tea. I m happy i did, loved that refreshing taste, planning to experiment some more flavors, so watch this space for more Chai recipes. Thanks to Assam1860 team for giving me the experience of finest tea with amazing earthiness and flavor.
Apart from the flavor one more thing i enjoyed is their tea bag itself, they are not the normal paper packed bags, but cute nylon bags, which i feel is lot less messier!!
Before going to the recipe, let us know about the brand Assam1860.
Assam 1860 is a black tea made only from leaves plucked in the picturesque Thowra Estate, a chai bagan set up in 1860. The leaves are plucked, processed and packed in the estate itself, ensuring quality and freshness that is unparalleled. 
Assam 1860 is a newly launched black tea brand from James Warren Tea Estates.They source their single origin and un-blended tea from fairly-owned tea estates of James warren in the south bank of Assam, the climate and the soil in this region give the tea bushes an inherent quality that cannot be replicated.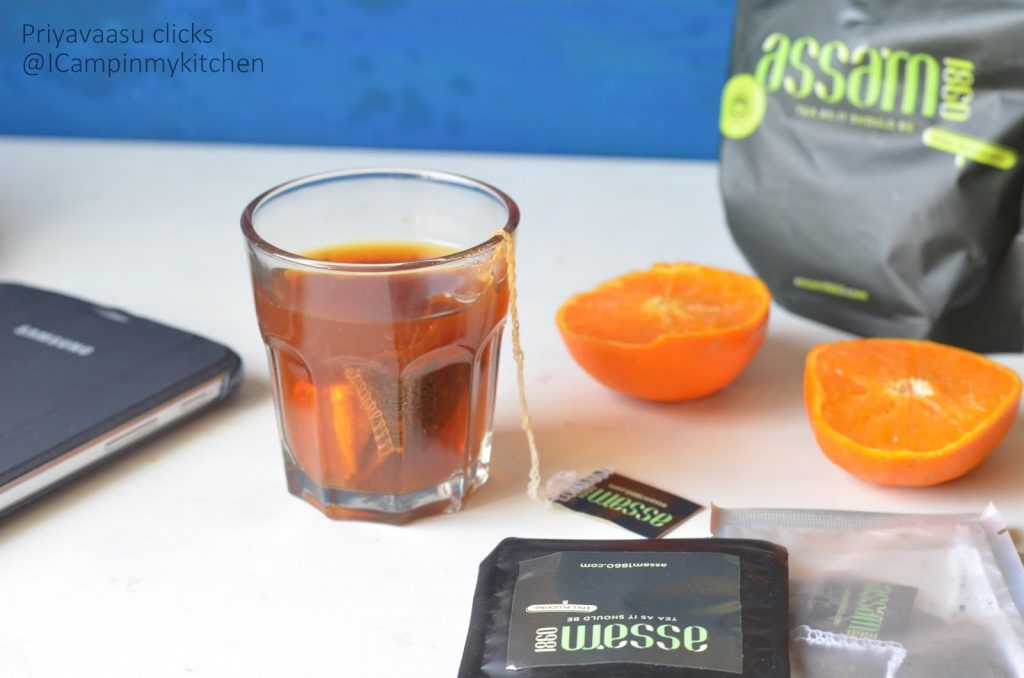 Do you know what is Chai Bhagan Time??Tea gardens in Assam do not follow the Indian Standard Time (IST ), which is the time observed throughout India and Sri Lanka. The local time in Assam's tea gardens, known as 'Tea Garden Time' or Bagan time, is an hour ahead of the IST.  The system was introduced during British days keeping in mind the early sunrise in this part of the country.
By and large, the system has been successful in increasing the productivity of tea garden workers as they save on daylight by finishing the work during daytime. Working time for tea labourers in the gardens is generally between 9 a.m. (IST 8 a.m.) to 5 p.m. (IST 4 p.m.) It may vary slightly from garden to garden. Though this time setup  was dropped for some time in the middle, but from a source i read in the web, last year the Chief Minister of Assam Mr. Tarun Gogoi, announced it will be followed from now on, but i m not sure whether it is implemented yet.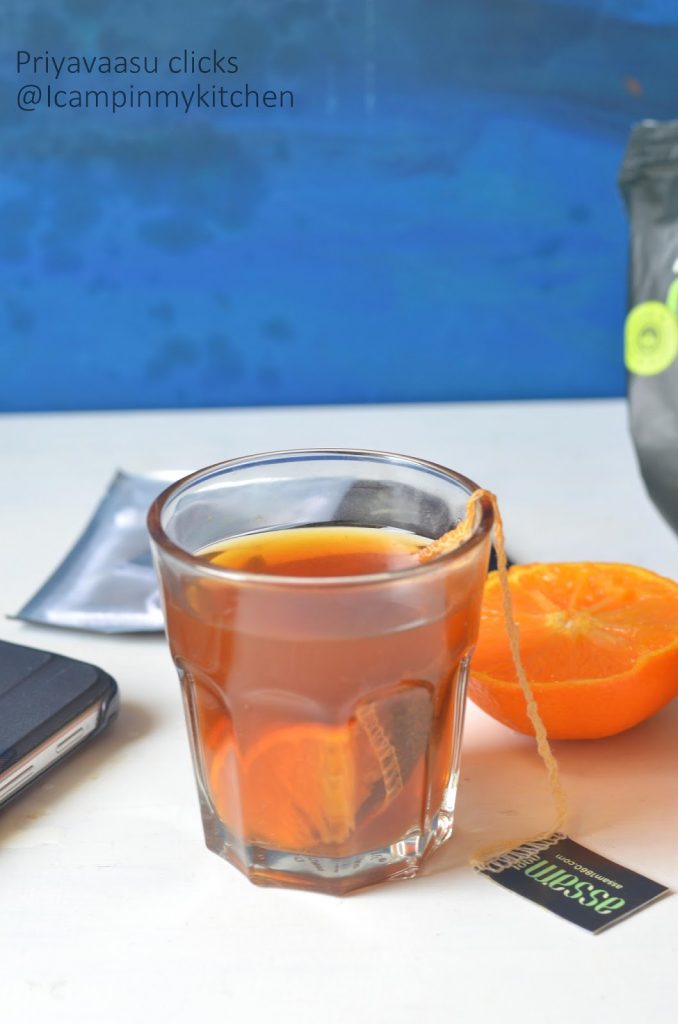 Ingredients
¾ cup warm/hot water (i prefer hot tea)
2 tablespoon of freshly squeezed orange juice
Keep your tea glass ready with the tea bag by your side. Add warm/hot water to it, Let it sit for 2 minutes for the flavor to mingle, add orange juice and honey to this, stir.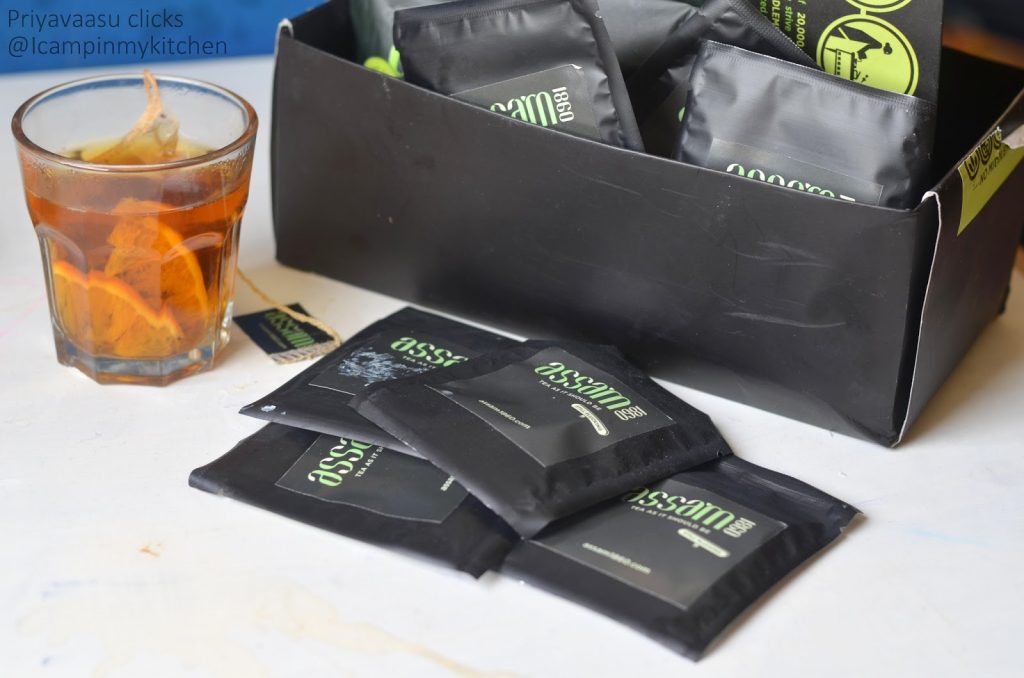 Drop a small wedge of orange, Sit back, Sip and relax!!!
My first experience of a product review was very interesting. Right from receiving the package all the way from India till my taste-testing and the experiments with tea was one joyful experience . I m still using the tea bafs, yet to use the loose tea, planning to make a strong madala chai with it sometime soon.
If you are interested in trying out Assam1860, you can buy online at www.assam1860.com and they deliver all over India.