Hooray!!!!! It is my 100th Post!!!! 🙂 So Happy to Celebrate this. What started as a Simple Time-pass, has grown into a Passion.
Thanks a Ton to all my Blogger Friends/Readers for taking their time out, reading my post and giving those lovely, encouraging comments. It is these Wonderful Words that feed my Passion!!!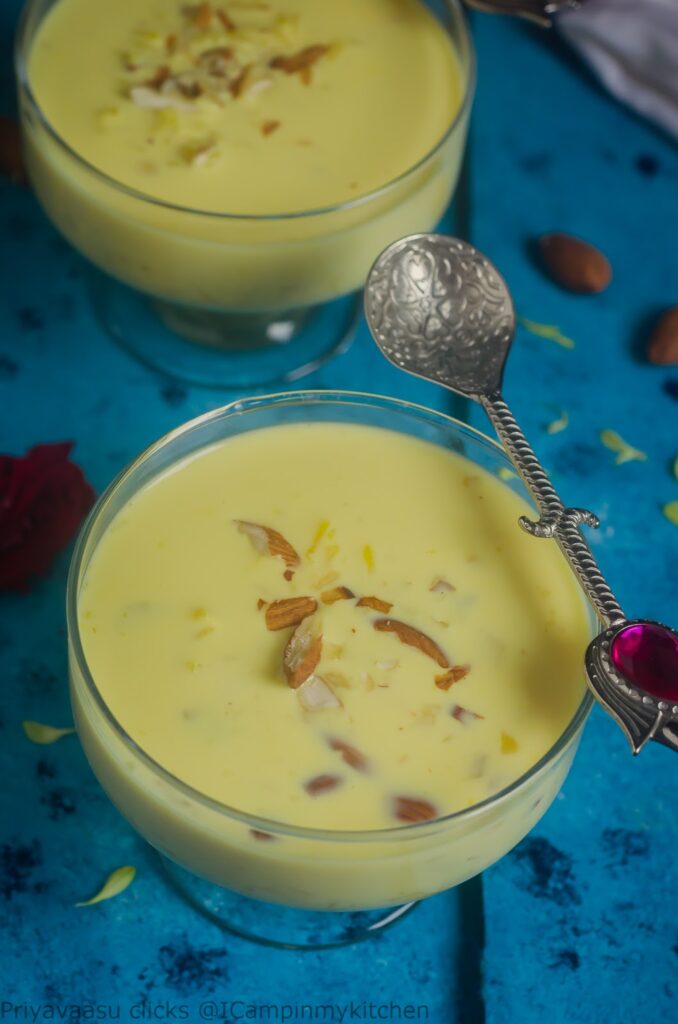 I m Celebrating My First Mile-Stone with this Paal Paayasam/Milk Kheer. Paal payasam is a goto sweet in my home. I make it very often, every fridays, whenever we feel like having a dessert,i make paal payasam. I remember the first time, i made paal payasam, it was for my hubby,rather would be that time. I made like a thick porridge, but he didn't utter a word, he praised that it tasted yumm. But after marriage, when i made it better than the first time, he teased me to his heart content. Thank God, i can make this even in my sleep, and can proudly say that i have mastered our family dessert to perfection!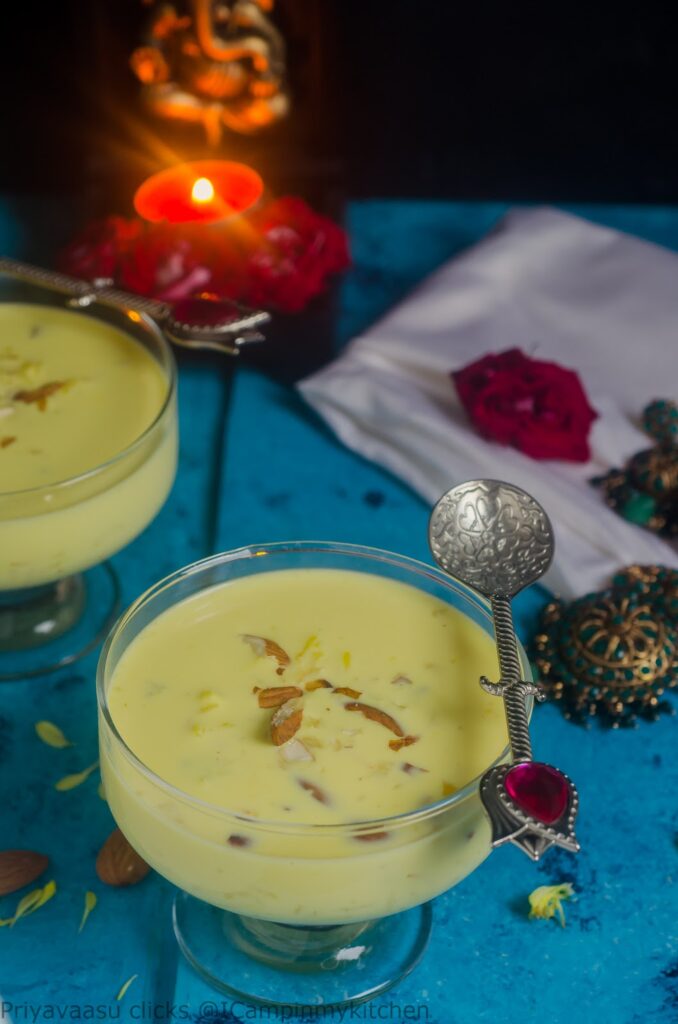 Ingredients
3.5 cups of full fat milk
90 grams condensed milk or ⅓ cup of sugar
3 tablespoon Raw Rice
3 tablespoon Badam, roughly chopped
3 tablespoon Cashew, roughly chopped
2 generous pinch of saffron or 4 pods of Cardamom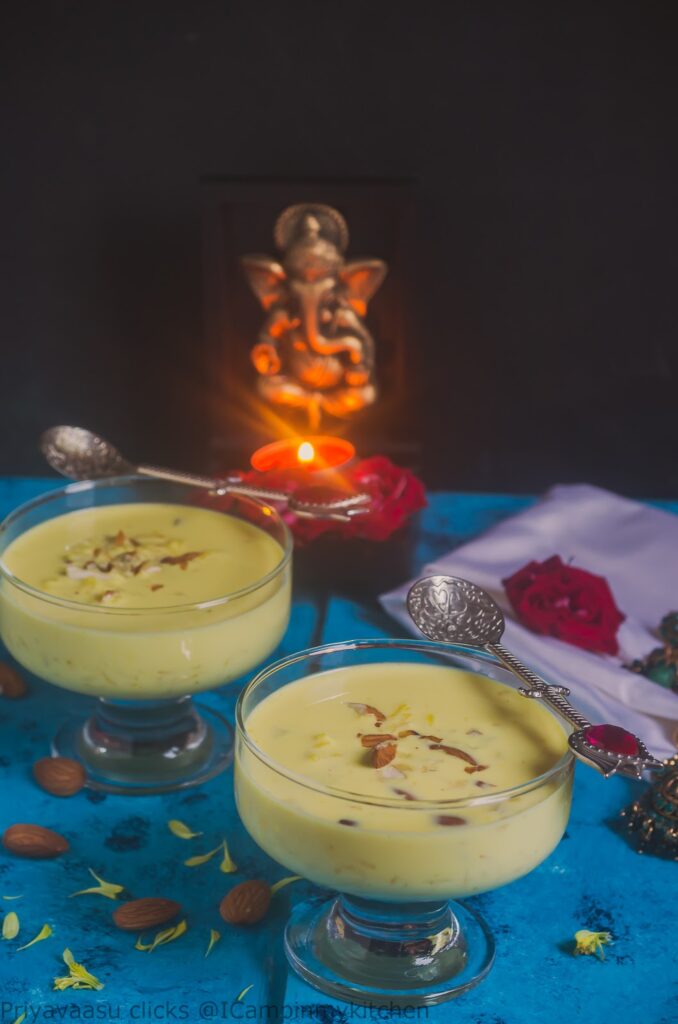 Method
Soak the rice in a bowl of water for 20 minutes.

Boil Milk in a heavy bottomed Pan. Keep the flame simmer. Once the milk starts boiling, add saffron. Drain the excess water from the rice and add it to the boiling milk. Keep Stirring and keep the flame low to avoid burning.
I normally add 2 stainless steel spoon to the bottom of the vessel, so it doesn't burn at the bottom. Boiling milk will bring the malai/fat to the sides of the vessel, so

s

crap the sides of the vessel often and add the malai back to the boiling kheer.

Once the rice is cooked, that is after 15-20 minutes, add condensed milk or sugar and stir well. After 5 minutes, add the chopped nuts and let it simmer for another 5 minutes.

Take it off the flame. Serve it warm or cold.
Notes
I usually add saffron to my paal payasam, you can avoid saffron and add just cardamom for a white kheer.

Instead of using whole rice, you can also pulse the rice in the mixer coarsely and add it to the milk, this will also quicken the process of cooking and will give more thickness to the kheer

The kheer tend to thicken, as it cools, if it thickens more, add ½ cup of warm milk and a teaspoon of sugar to the kheer, mix well and serve.
Sending this Kheer to Iftar Moments Event @ Taste of Pearl City by Umm Mymoonah
And Also to Festive Food - Rakhi 2010 @ Indian Khana by Priti