I have signed up last 2 weeks of Blogging Marathon too for this month. I don't know how i did that, the themes were so interesting, i couldn't stop myself. I wasnt confident enough to do the post today, as i was still contemplating whether to do the regular marathon along with bake-a-thon. At the very last minute, i ditched the other feeling and went ahead and planned the posts for this week.
The theme for the marathon is to Cook from capital city. We have to pick a capital city and cook from 3 capital cities that start with the same alphabet. Yup, stop, catch your breadth and read that line again. Let me make it simple, pick an alphabet, and pick 3 capital cities that start with the same alphabet. Yeah, the master behind these themes are our one and only Srivalli!!! Many Bm-ers would agree on this hyper enthusiam which we get ourself into, valli makes very good of use of this, by giving delicious themes to us.
Coming to the theme, i picked up the alphabet 'M' and chose to cook from 3 capital cities that start with 'M'. Today's post is from Manila, the capital city of Philiphines.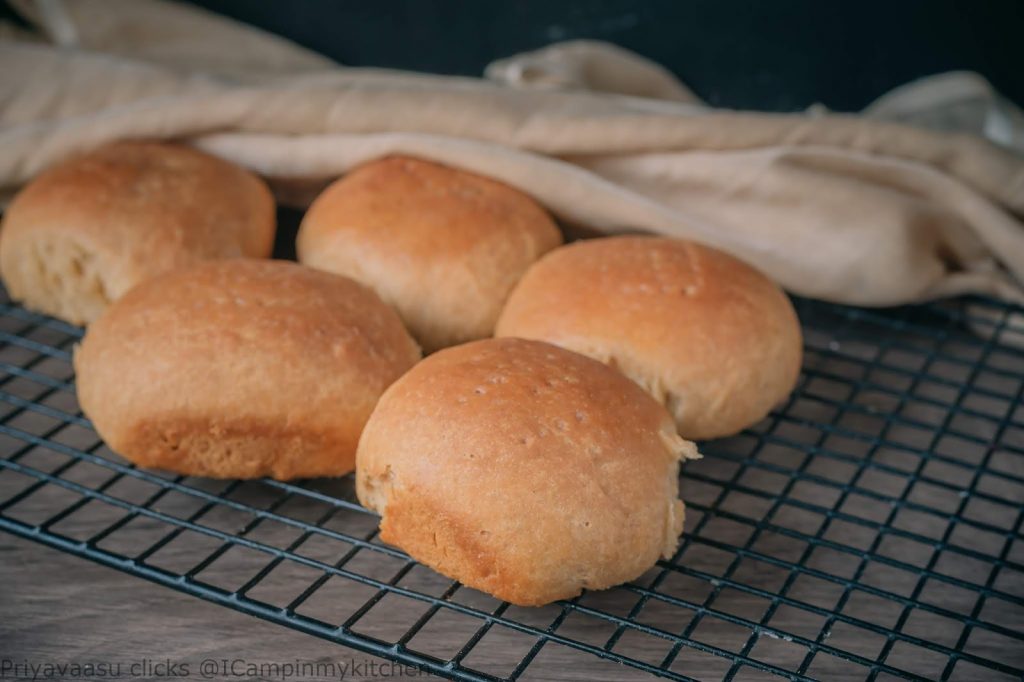 Pan de coco, a soft and fluffy bun filled with sweet coconut filling. A bun that can be enjoyed warm with tea or coffee. The sweet coconut filling beautifully flavored with vanilla renders an amazing flavor to the buns. The roots of these buns are traced to honduras, but the original version has coconut flakes kneaded into the dough, so you can say this pan de coco with the sweet meat filling belongs to philiphines. This bread is quite popular in philiphines in most of the bakeries and is enjoyed for breakfast.
The filling is made using fresh coconut, but in case you are not able to source fresh coconut, go ahead and use dessicated coconut. The Original recipe doesnt use all spice int hefilling, but since i had a teaspoon of it left after the Christmas bread, i just used it up in this. This is one amazingly soft bread and a must try if your are bread lover.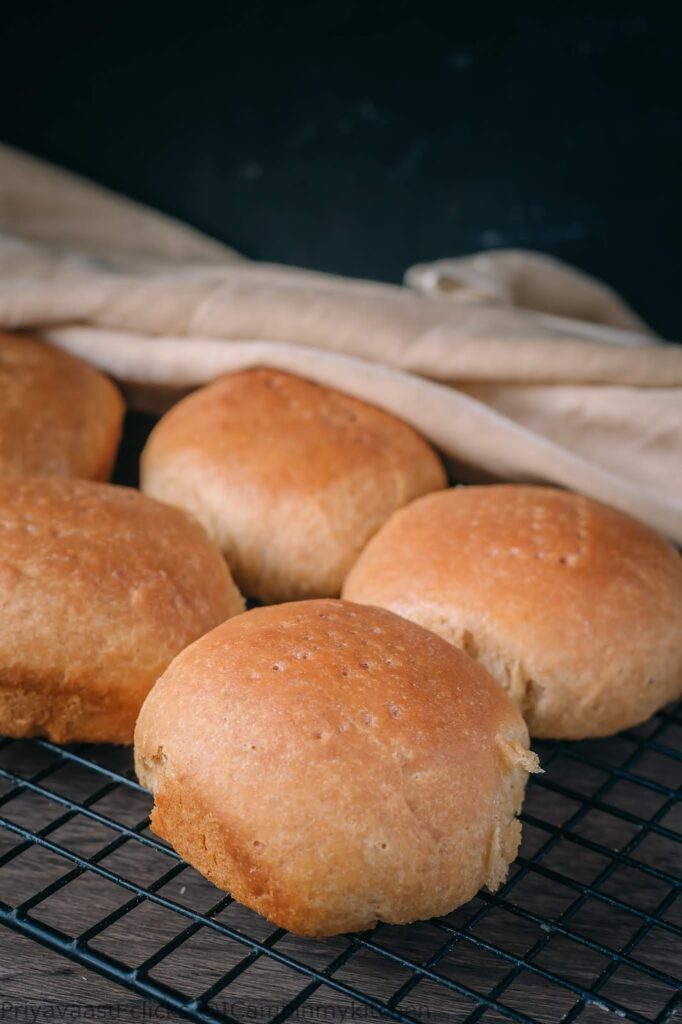 Ingredients
1& ¼ cup whole wheat flour
1 tablespoon vital wheat gluten
30 grams unsalted butter, chopped into cubes
3 tablespoon milk + 1 tablespoon oil for brushing the top of the buns
Filling
2 tablespoon unsalted butter
¾ cup freshly grated coconut
½ teaspoon all spice(a mix of clove, cardamom and cinnamon)
1 teaspoon vanilla extract
Method
In a large bowl, take together flour, gluten, and yeast together and whisk well to combine.

In a microwave safe mug, take milk and heat it for 40 seconds, remove it and add butter and let it sit for a minute or two for the butter to melt.

Add this butter -milk mixture to the flour mix and using a wooden spoon, mix it all together to form a dough.

Once the flour gathers into a dough use your hand and knead the dough to form a soft dough. It is a easy dough and comes together like a dream.

Cover the dough and let it sit for an hour or until it doubles in size. The climate here is a little cold, so I left it for 90 minutes to double up.
When the dough is resting, let us make the filling. In a sauce pan, add butter ,when it starts to melt, add coconut, brown sugar, spices and vanilla and milk. Let this simmer in a slower flame until all the liquid dries up and comes together into a delicious mass. Let this cool well.

Once the dough has doubled up, punch it down , deflate the air, knead it once more and divide the dough into 7 portions. I actually divided the dough into 5 (almost 90 grams each)parts and felt the buns were a bit big.

Flatten each dough portion, stuff it with 2 tablespoon of coconut stuffing, gather the edges of the dough and shape into a bun. Place the shaped bun in a greased baking pan. Repeat the same with the rest of the dough portions.

Once done, using a fork, prick few holes on top of the buns.

Let the buns sit for another 30 minutes for the second rise. Preheat the oven to 170C, brush then top of buns with milk-oil mix, bake the buns for 25 minutes, then again increase the oven temperature to 180C, brush the tops of the buns with milk-oil mix again and bake again for another 12 minutes.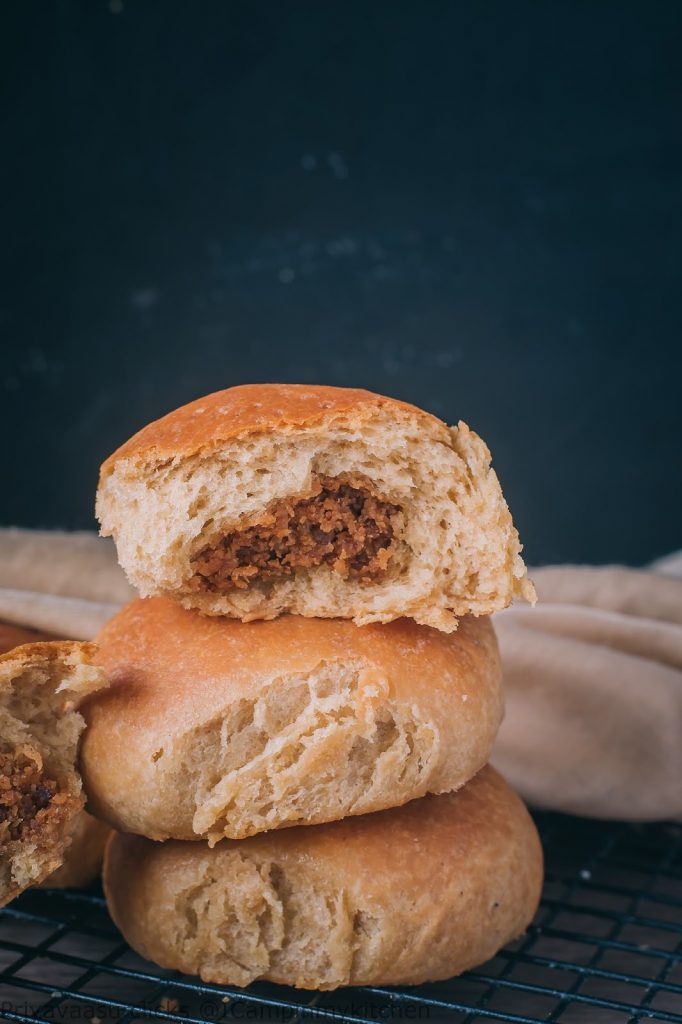 Remove the buns from the oven, let it sit for 2 minutes in the pan, then slowly remove the buns to wire rack to cool completely.