When there is no veggies in the fridge or when i m so bored and lazy to chop veggies, i make this simple paneer curry to go with roti's. I sometimes even crumble the paneer so well and serve it along with rice for kuttu. It takes just 10 minutes to make this,if you have paneer ready in the freezer. I made themt last week and paired it with Italian Piadiano, it was a nice twist to have an Indian curry with a Italian roti!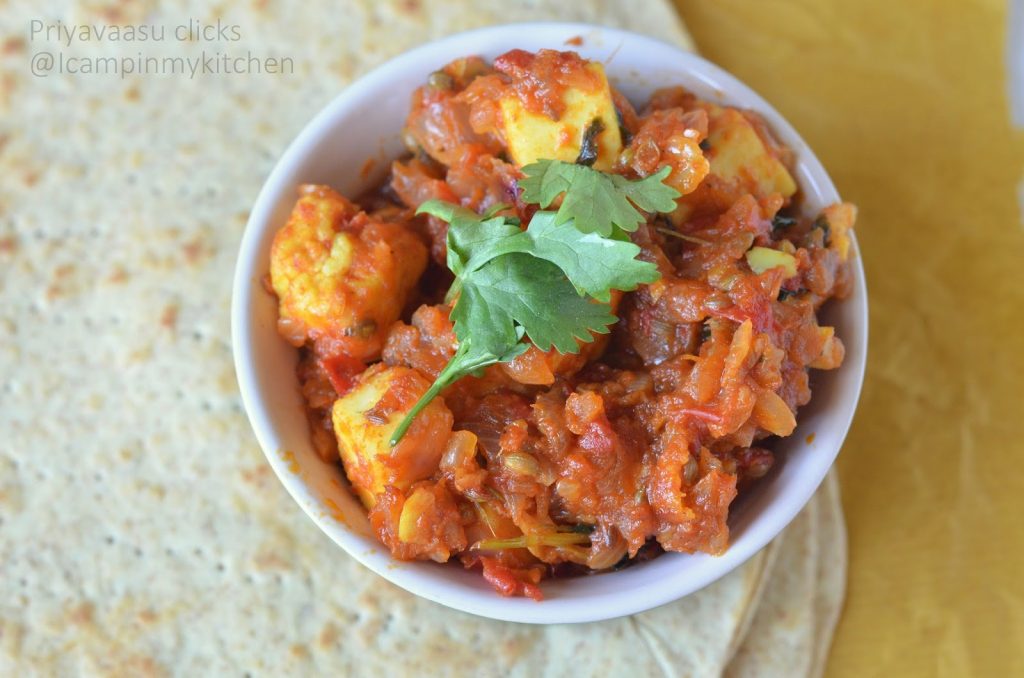 Ingredients
1 no green chili, slited lengthwise
½ teaspoon red chili powder
½ teaspoon coriander powder, freshly pounded adds a lot of zing!!!
¼ teaspoon turmeric powder
¼ teaspoon garam masala powder
fresh coriander for garnish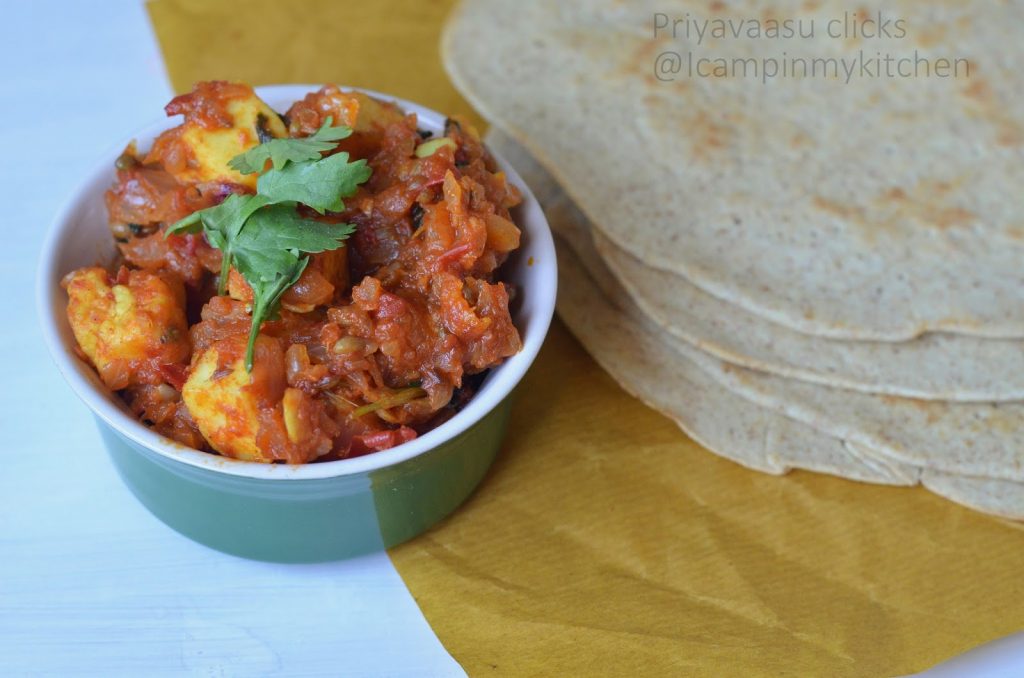 Method
If using frozen paneer, soak it in warm water, set aside until use. I used my chopper chop onion, garlic and tomatoes.

If chopping using knife, chop them fine. Heat a pan with 1 tablespoon of oil, crackle cumin seeds, add chopped onion, garlic and green chili and saute until onions turn translucent.

Next add chopped tomatoes and the dry masala powders(red chili powder, coriander powder, garam masala, turmeric powder). Add ½ cup water and salt to this. and let it cook until tomatoes turn mushy and oil separates.

Now drain the paneer from water, and add this to the subzi and another ¼ cup of water, let it cook for 10 minutes in a medium flame, until the spices mix well with the paneer. Garnish with fresh coriander leaves, and take it off the flame and serve it along roti's.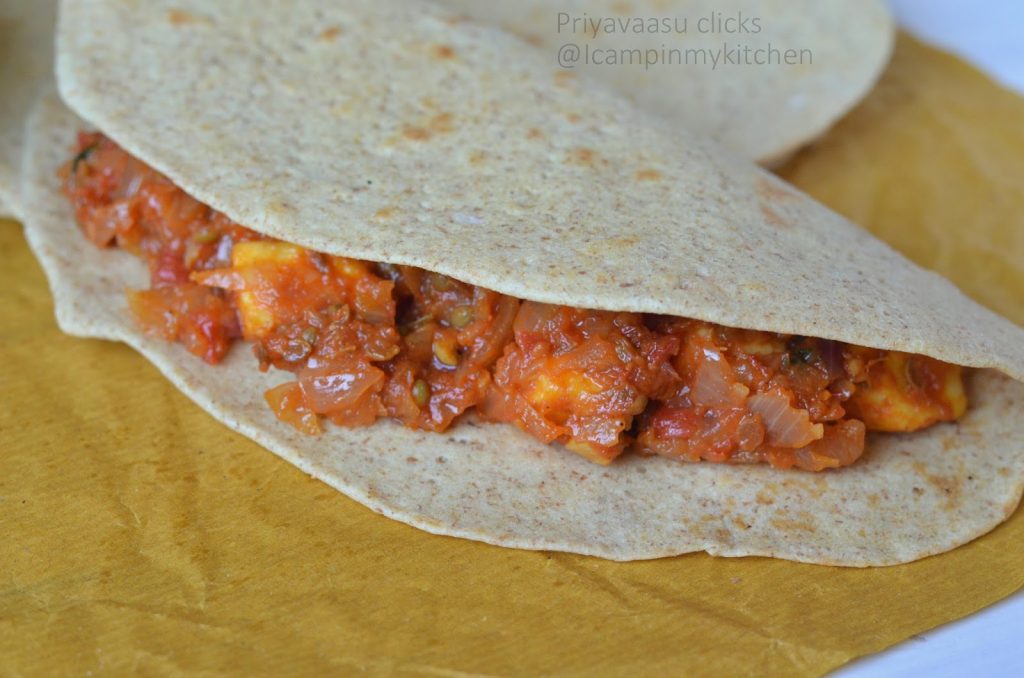 I served them with Italian Piadina and it tasted delicious. I wanted a bit dry curry, since i was using as a wrap for the piadian, if you want little more gravy, then add another ¼ cup of water or milk to get a richer gravy.