We are visiting portugal today, for this country i chose to make filhozes, pumpkin doughnuts. But my had luck, the didn't turn out so well! 🙁 Had to trash the whole batch!!!!
So, again i searched for a simple bread recipe and landed here and i loved the shape of these cute Papo Secos.
Papo Secos translated into English means literally 'dry stomach or pouch. They
are hard and crusty on the outside, and soft on the inside, as are most breads that were originally baked in brick ovens.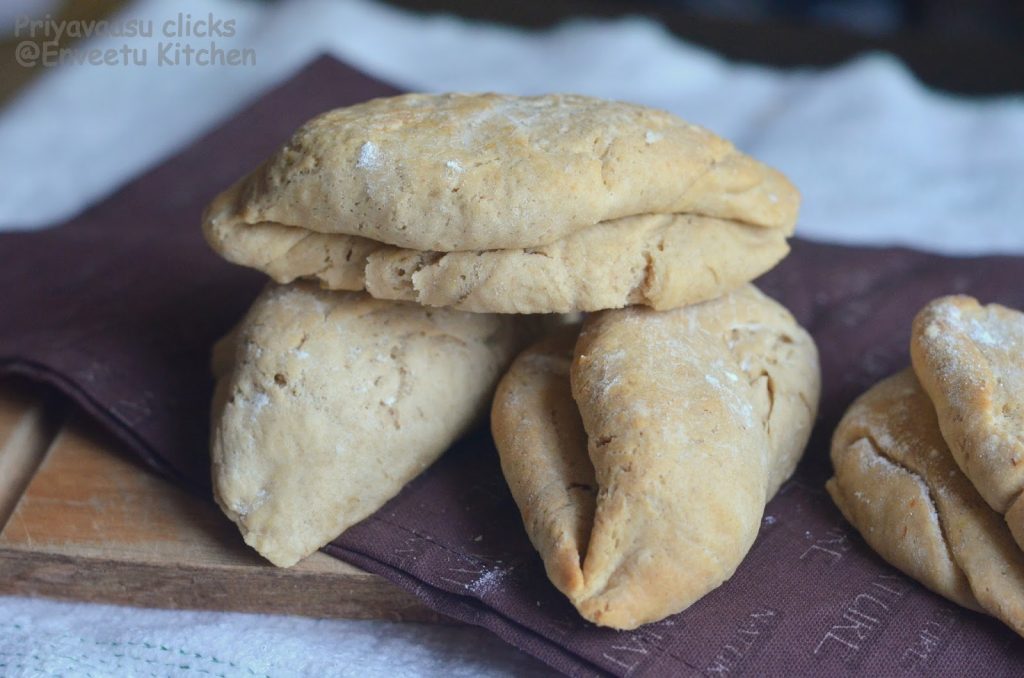 Ingredients
For the Starter
For the dough
1.5 Cups Whole Wheat flour
2 tbsp butter
@ room temperature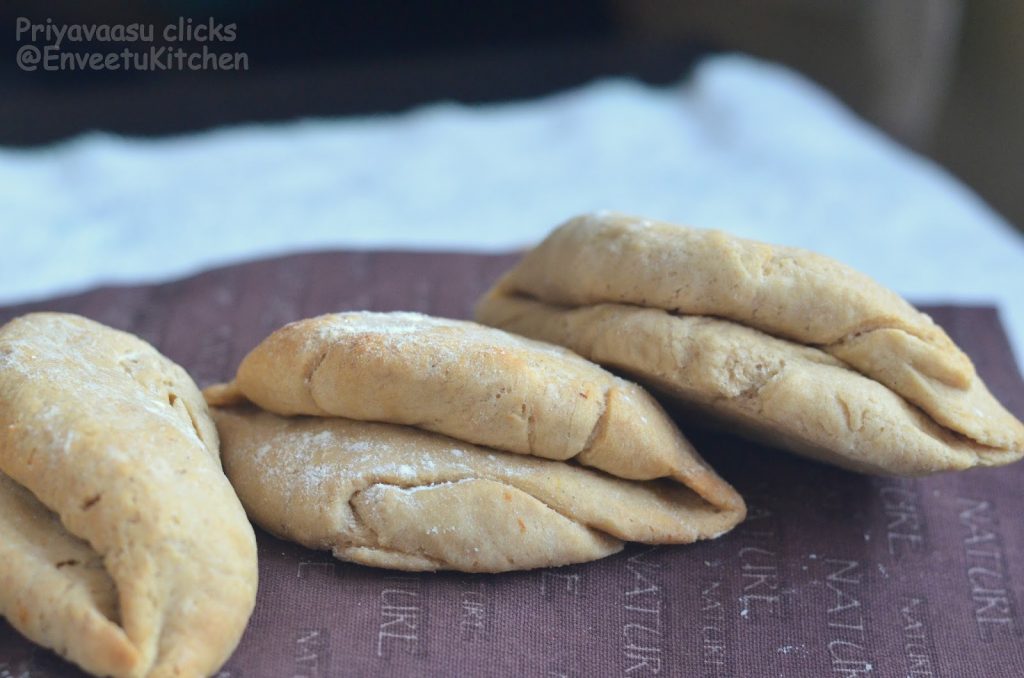 Method
To make the starter first, take flour, yeast, salt and sugar in a bowl. Add lukewarm water to it and mix well to make a gooey dough.

Cover it with a damp kitchen towel and let it sit for an hour or until it doubles in size.
To make the dough
Once the dough has doubled in its size, it will look all frothy, smelly and bubbly.

Now, add the rest of the flour and start kneading to make a soft dough. Now, this is a messy part, you can use your food processor for this.But, i like the texture of the dough, so, i hand kneaded the dough.

Once it holds shape and forms a ball, transfer it to a flat kneading surface, here, i did it on my kitchen counter.

Add the

butter and knead it well for about 8-10 minutes, to make smooth, soft dough. place the dough in a lightly greases bowl and let it sit for another hour or until it is double in size.
Once done, transfer it to the kitchen counter, punch it down, and divide the dough into 5-6 portions.

Now roll each portion into a smooth ball, flatten it with your palm like a fat burger patty. And slightly make a crease in the middle of the patty with side of your hand, with a karate chop action.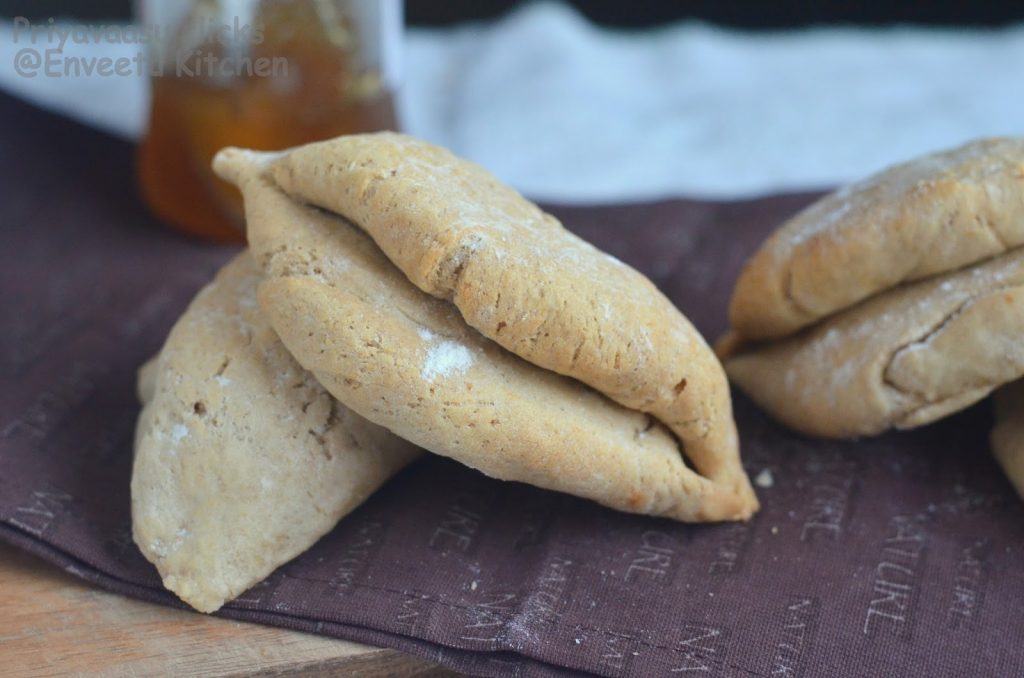 Fold the patty along the crease, fold it and pinch both the ends of the dough. Dust it with flour and let it rise for another 45 minutes.

Now, preheat the oven to 220C, and bake the papo secos for 12- 15 minutes or until the crust is hard.

Once done, take it off the oven, let it cool completely on a wire rack. Serve it warm with lots of cheese for breakfast. I served it slightly warm for breakfast with cheese slices tucked between the bread cut along the crease.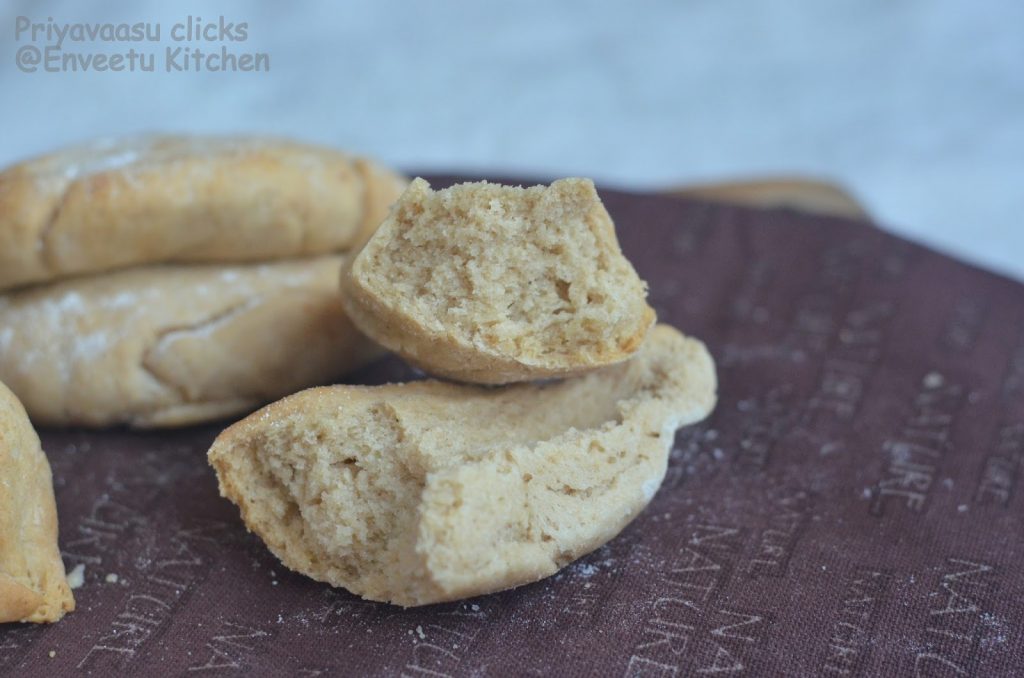 Notes
The original recipe is made using APF, but i have substituted half with Whole Wheat flour.